Original Link: http://www.anandtech.com/show/6449/holiday-2012-amd-trinity-buyers-guide


APU generation two
AMD's first generation Llano APUs (Accelerated Processor Units) combined traditional x86 CPU cores with discrete-level graphics cores on the same die. AMD aimed these APUs at the mainstream market—while they could not compete with Intel's higher-end Core i5 and Core i7 CPUs, the Llano APUs offered a compelling alternative to Intel's lower-end Core i3, Pentium, and Celeron CPUs. AMD's second generation Trinity APUs continue in this market space by competing with Intel's dual-core CPUs. If you are thinking about building a mainstream desktop PC, Trinity APUs are worth your consideration.
AMD's second generation APUs are relative newcomers to the DIY desktop PC market, though they've been around in laptops for a while. We first reviewed mobile variants of these chips back in May and summed Trinity up thusly, "If you liked Llano, you'll love Trinity." Compared to Llano APUs, Trinity lives up to its name with advances in three important aspects of processors: its CPU and GPU performance is higher, its power consumption is lower, and its cost is lower.
We reviewed desktop Trinity APUs in two parts; the first review focused on the FM2 platform's chipsets and the APU's graphics performance, with the second review looking at its CPU performance. Anand's reviews are packed with details; to sum, the top Trinity SKU, the A10-5800K, trades blows with Intel's Ivy Bridge-based Core i3-3220 in terms of traditional CPU-based tasks. The A10-5800K APU truly shines in terms of its graphics capabilities—there has never been a more powerful on-die GPU.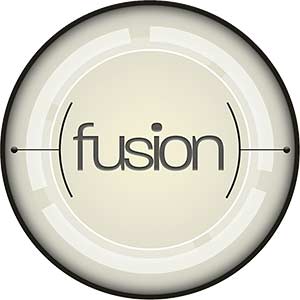 That said, the A10-5800K is only one of six Trinity APU models currently available to DIY builders. Like its direct competitor from Intel, the A10-5800K is typically priced around $120. The least expensive Trinity APU, the A4-5300, will set you back half that at around $60. The other four SKUs fall between the A10-5800K and A4-5300 in terms of both price and performance. Of note, because Trinity APUs are based in part on the Piledriver architecture, they feature AMD Turbo Boost 3.0, which increases the speed of cores that are in use when other cores are not in use (such as when single-threaded applications are running).
Trinity APUs cannot use Llano's Socket FM1-based motherboards. Instead, AMD moved Trinity to Socket FM2. Importantly, AMD has assured builders that FM2 will support at least one more generation of APUs—FM2 will not be a "one and done" platform like FM1 was. Socket FM2 motherboards come in three basic flavors: those based on the A55, A75, and A85 chipsets. The A55 and A75 boards feature one x16 PCI-express lane while A85 boards feature CrossFire support, A75 and A85 boards support the SATA III interface while A55 boards support SATA II, and A75 and A85 boards support USB 3.0 while A55 does not.
In this guide, we'll detail builds highlighting Trinity's flexibility. Read on for our Trinity take on gaming, HTPC, and on the next page, general usage computers.
What does "general use" mean, anyway?
In the past, I've often differentiated between home and office computers. Home computers were more geared towards media usage, from consuming web pages to editing photos. They could often cost less because of less emphasis on highest-quality, most reliable components. Office computers were more aimed at office suite productivity. They'd usually cost more because they included higher-quality, more reliable components.
Now, I consider this distinction all but extinct. In my experience, more people are doing productivity work at home (such as in the case of telecommuters), and more office productivity work necessitates working with media. For example, when I was an undergraduate, I produced papers. Now that I'm an instructor, I have my students produce videos to post on YouTube and Facebook. In other words, as the web matures, we're communicating with our friends, family, and business associates/colleagues in many more ways than traditional text. Furthermore, PC hardware is always becoming cheaper (aside from anomalies like the Southeast Asia floods that affected hard drive prices). This means that unless your PC is mission critical and you need enterprise-grade hardware, you can buy high-quality, reliable components for not much more (absolute) cost than bottom-barrel bare adequacy parts.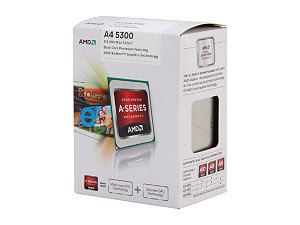 Make no mistake—the AMD A4-5300 APU is not an enthusiast's chip. However, it is a capable and cheap processor for basic usage desktop computers. Currently priced around $53, the A4-5300 is in competition with Intel's Sandy Bridge-based Celeron CPUs. I've had an Intel G550 system sitting next to an AMD A4-5300 system for the last week in my lab, and it's impossible to tell the difference between them in day-to-day usage. Both offer "good enough" computing for watching YouTube videos, checking Facebook, and making a PowerPoint presentation. Both choke on more advanced tasks like 3D anatomical model rendering. But most people aren't rendering models of skeletons—they're watching YouTube.
Compared to an Intel Sany Bridge Celeron system, an AMD A4-5300 desktop also pulls about the same amount of power under general use. The AMD APU's main advantage is its on-die graphics. You can play less demanding titles like Left 4 Dead at 720p at acceptable frame rates on an AMD APU, whereas you can't on the Intel Celeron. Any software that supports OpenCL acceleration like WinZIP is also noticeably faster on the AMD APU. Adobe's CS 6 now has many features that support OpenCL acceleration, such as certain filters in Photoshop. Whether these advantages are relevant is something you should consider, because the Intel platform has a clear advantage in upgradeability and potential longevity. Intel's LGA 1155 can be upgraded all the way up to Ivy Bridge quad-cores. Though AMD states FM2 will support the next (third) generation APUs, it is highly unlikely that those next-gen chips will approach the CPU prowess of Intel's current mainstream high-end processors.
Budget Trinity desktop computer
If you've read my previous guides you'll know that I am a big fan of both Fractal Design's Core 1000 and NZXT's Source 210 cases in the budget market segment. Both cases are relatively well-built (they lack sharp edges for one plus!), and I think both look nice. The primary difference is that the Source 210 is larger and heavier, with more room for active cooling (you can install more fans). I like it more for budget gaming builds that will produce more heat and are used in settings where noise is usually more tolerable. For office builds, I like the Core 1000 because it is smaller and lighter, so it gets the nod here.
As for the power supply, I strongly recommend using higher-quality units like the SeaSonic SS-300ET listed here. The power supply is arguably the most important component in a computer, if for no other reason than a spectacularly defective unit can destroy the other components! The Antec Earthwatts 380W and NeoEco 400W, as well as Corsair's Builder Series 430W, are also better than average lower-wattage models that frequently go on sale.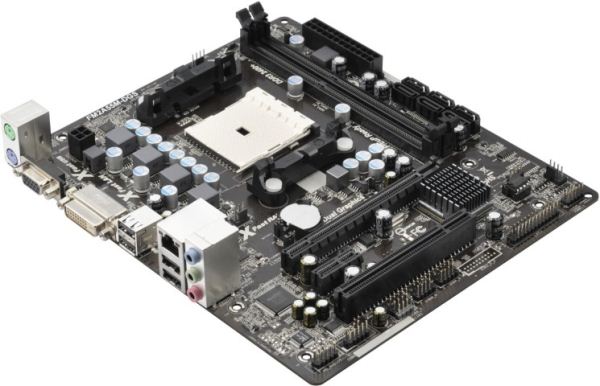 We're pairing the the A4-5300 APU with ASRock's FM2A55M-DGS motherboard. It's a no-frills, solid performing, inexpensive microATX board. It lacks niceties like HDMI but has a low price tag. I've used a handful of these in builds now and have been very pleased with the board's layout and that all have been rock solid stable. Trinity APUs benefit from higher-speed DDR3 RAM in certain usage scenarios (namely gaming), so we suggest spending a few dollars more on DDR3-1600 RAM over DDR3-1333 RAM. The specific G.Skill kit listed is a reliable overclocker, too. Of the eight kits I've installed in systems, all reached DDR3-1866 speeds (though two kits required the voltage to be upped to 1.6V to be stable, and as always with overclocking, your mileage may vary).
For storage, making specific recommendations for budget builders is currently quite difficult because of how frequently both HDD and SSD prices are changing. But whether you want an HDD or SSD depends on your usage, not prices. Simply put, if you need more than 64-128GB of local storage, you will need to buy a higher-capacity but much slower-performing HDD. If you will not need much local storage, you can go with a very fast SSD. As for HDDs, keep in mind that any HDD can fail, and brand choice is mostly a matter of personal preference. Watch prices, and pay attention to warranty lengths. For SSDs, Samsung's 830 Series, Crucial's M4 Series, Plextor's M5S Series, and Intel's 330 Series have excellent reputations for reliability in the budget SSD market. I've seen all of these drives in the 60/64GB capacity for $50 recently, so again, keep your eyes on prices and watch for sales.
Regarding the operating system, Windows 7 remains the industry standard. A comparison of Windows 7 with the very recently released Windows 8 is outside the scope of this article, but note that Windows 8 costs a bit less, so if you're looking to shave a few dollars off the cost of your build, you can do so by going with W8 instead of W7. Incidentally, our full Windows 8 writeup is forthcoming, but to say that opinions are split on the OS would be an understatement.
Check the next page for our HTPC build.
A nearly perfect HTPC processor
While opinions vary as to what, exactly, an HTPC entails, it's safe to say there are basic requirements nearly every enthusiast has for an HTPC: smaller form factor, as quiet as possible, low power usage, and ability to smoothly and accurately play a variety of video formats. Additional HTPC functions can include encoding prowess and lighter gaming. In my experience, Trinity APUs fulfill all of these roles extremely well.
Ganesh recently posted a thorough, excellent HTPC perspective on the A10-5800K. If you are thinking about building an HTPC, it's a must read. I've been able to spend some time with both the A10-5800K and the A4-5300 in HTPC systems, and have been thoroughly pleased with both in the HTPC usage scenario. The lowly A4-5300 is capable of smooth Blu-ray playback, both locally and via NAS, as well as full 1080p HD streaming playback in both Flash and Silverlight. Ganesh noted that the Trinity APUs lack hardware decoding for 10-bit H.264, an increasingly popular format. While the A10-5800K cuts through these files with no problem via software solutions, the A4-5300 can occasionally bog down with it if you are taxing the system with other tasks (I frequently browse the web on a secondary monitor while watching movies—10-bit H.264 + Flash = not good on an A4). That said, all of the quad-core Trinity APUs can handle this admittedly specific niche usage scenario with aplomb.
Ganesh also noted that Trinity APUs do not support 4K video decode acceleration. While 4K is in its infancy, I agree with Ganesh that it will be adopted faster than say, 3D Blu-ray was. I don't consider this a substantial issue at this point, and I would be surprised if Trinity's successor APU series doesn't fully support it. But it's important to be cognizant of Trinity's few limitations in an HTPC environment. I also agree with Ganesh's summary, "the Trinity platform has everything that a mainstream HTPC user would ever need."
The Trinity HTPC build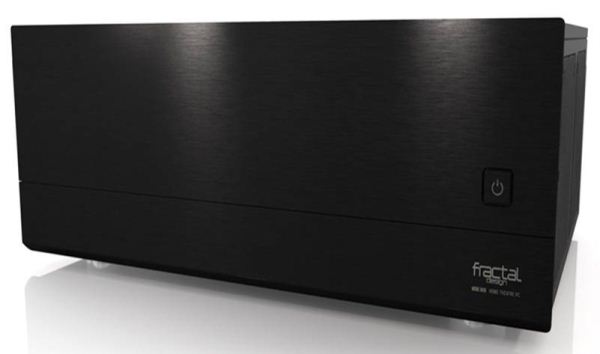 Anand reported on his sneak peek of Fractal Design's Node series at Computex back in June, and I was intrigued by the Node 605. It looked like a fantastic HTPC case, so I was happy to see it become available in retail channels recently. The production model is even better than the version Anand saw; namely, the garish logo is gone from the front panel. I really like this case's aesthetics, and it's very functional. It can accommodate full-size ATX motherboards, features an innovative hard drive mounting solution, and it is very quiet thanks to the thick aluminum front panel and sound dampening material. The stock fans can be reconfigured so one is either intaking or exhausting air directly by the APU, which means the stock AMD cooler doesn't have to work as hard and thus makes less noise. The Node 605's niceties include an external three speed fan switch (at 5V the fans are nearly inaudible and still move a lot of air), built-in front panel card reader, and USB 3.0 front ports. The front panel ports are hidden by a drop-down cover, resulting in a clean facade.
The Node 605 case features a large, grilled, and filtered intake port for a side-mounted PSU, so be sure to go with a 120mm+ top fan configured PSU instead of an 80mm front fan model. You should be able to find a higher-quality unit capable of outputting about 400W for $40 or less, such as the SeaSonic listed below.
Assuming you are interested in light gaming and encoding work with your HTPC, we're recommending the top of the line A10-5800K APU. While HTPC purists might balk at putting a 100W TDP processor in a home theater computer, it is important to note that for most HTPC duties, this processor will not be using much power at all. Streaming 1080p HD video from Amazon puts CPU usage of my A10-5800K system at around 20% utilization, and the entire computer draws about 65 watts from the wall as measured with a Killawatt meter (my system is configured identically to the one below, though with one SSD and two 2TB green HDDs).
Note that if you aren't interested in neither gaming nor local encoding, you can save about $60 by going with the A4-5300 APU. If you're hesitant about using the unlocked 100W Black Edition A10 APU, but don't want to drop all the way down to a meager dual-core, the A10-5700 is a lower-clocked 65W TDP quad-core with less capable graphics than the A10-5800K. Again, however, for most HTPC duties like SD and HD media content playback, you won't really save much electricity (and thus heat and noise) compared to the A10-5800K.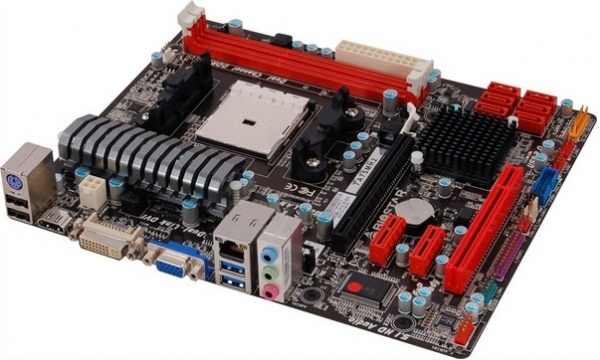 I've been a fan of Biostar's T-series motherboards since the days of AMD's Socket 939, and the latest iteration, the TA75MH2 continues in the tradition. It's a less expensive A75 chipset-based board, so it features SATA III ports, USB 3.0, and as necessitated in an HTPC, an HDMI port. I like its layout, especially when placed in a Node 605, as the airflow will be blowing directly over the FCH (Fusion Controller Hub) and CPU VRM heatsinks. Even if you're not overclocking, keeping these core motherboard components cool will be easier with lower RPM fan speeds, even if the system is stuffed into more cramped A/V component shelving.
Again, assuming you are interested in gaming, we're recommending a DDR3-1866 8GB kit to feed the APU's hungry graphics cores. Keep in mind that Trinity chips can use all the memory bandwidth you can give them, so if you don't mind overclocking your RAM, the Biostar board below will support RAM faster than 1866MHz through overclocking. If you're not gaming, you can save some money by using lower-clocked RAM, and perhaps 4GB instead of 8GB.
For storage, you can go with either an HDD or an SSD, depending on your local storage needs. You might also want additional local storage. Western Digital's Green series drives are available in 500GB, 1TB, 2TB, 2.5TB, and 3TB capacities. Compared to Seagate's Green drives, they carry a longer warranty (two years for Western Digital, one year for Seagate), so it's up to you whether any price differences are worth your money.
Finally, the only real drawback of the Node 605 case is that it uses slim optical drives. Thankfully this doesn't substantially increase the total cost of the build like it once would have, but it does limit your choices. We're recommending a standard DVD burner for the sake of cost; slim Blu-ray burners are usually $50-75 more expensive.
Our final, gaming-oriented Trinity desktop PC is outlined on the next page.
Gaming without (or with) a discrete graphics card
Part 1 of Anand's Trinity review compared the integrated graphics of the A10-5800K and A8-5600K to multiple other graphics solutions (including Intel's integrated HD 4000 and a number of discrete cards). Succinctly, the A10-5800K's on-die Radeon HD 7660D GPU almost always outperforms AMD's Radeon HD 5570 and Nvidia's GeForce GT 440 discrete GPUs. The Radeon HD 7660D even pulls close to Nvidia's GeForce GT 640 in some cases. While these are certainly not enthusiast-grade discrete graphics cards, the GT 440 in particular typically costs about $50 on its own.
So what can you expect to play with an A10-5800K? That depends on your idea of "playable". You can get specific numbers from Anand's review, but to summarize, Crysis: Warhead, Metro 2033, DiRT 3, Total War: Shogun 2, Portal 2, Battlefield 3, Starcraft 2, Elder Scrolls V: Skyrim, Civilization V, World of Warcraft, Left 4 Dead, Diablo 3, Aliens vs. Predator, and Minecraft are all very playable (at least 50-60fps) at 720p resolution and moderate details. It should be noted that Minecraft plays extraordinarily well even at 1080p resolution (i.e. almost 100fps)—I've built almost as many Minecraft boxes as World of Warcraft systems, and being able to use a $105 A8-5500 and no discrete GPU in the former is a welcome development.
Gaming at higher resolutions like 1680x1050 changes consideration of the A10-5800K as a "good enough" gaming processor. Metro 2033 and Aliens vs. Predator in particular start to struggle, and maintaining average frame rates higher than 40fps requires lowering quality settings in most of the remaining titles listed above.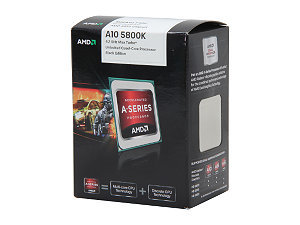 All that said, Trinity, especially the top-end A10-5800K APU, is a viable gaming processor for many gamers that doesn't require a discrete graphics card. Of course, it can be paired with a discrete graphics card (Hybrid CrossFire, aka Dual Graphics, is even possible in certain APU-dGPU pairings). However, I see Trinity's main audience for gamers as the mainstream/budget segment. Essentially, the A10-5800K gives you CPU performance comparable to Intel's Core i3-2100/3220 with the GPU performance comparable to a $50 card from either AMD or Nvidia. Since the A10-5800K costs about the same as an Intel Core i3-2100/3220, you're getting the $50 GPU for free. To make this tradeoff, you limit your upgradeability.
Keep in mind that the A10-5800K is an unlocked APU. This means that overclocking it is as simple as changing the multiplier in the BIOS. While I've only overclocked a few A10-5800Ks, all of them easily hit a base clock of 4.1GHz. This is a modest overclock, but it is with all cores and features enabled at stock volts and with the stock cooler. The frequency of the Radeon HD 7660D cores can be overclocked as well; going from the stock 800MHz clock up to 880MHz (a modest 10% overclock) didn't require any extra voltage for any of the chips I've tested.
The Trinity gaming build
As mentioned in the budget general use build, I like the NZXT Source 210 case a lot for less expensive gaming builds. It's capacious and easy to work in, features a lot of potential for air cooling, and it's well-built for such a cheap case. It is not particularly quiet, but at $40, something has to be sacrificed. It's available in both black and white. Antec's Earthwatts line of power supplies has been venerable since its inception years ago. The 380W model is positioned to power this system efficiently; there's no real need to spend more on a higher wattage unit.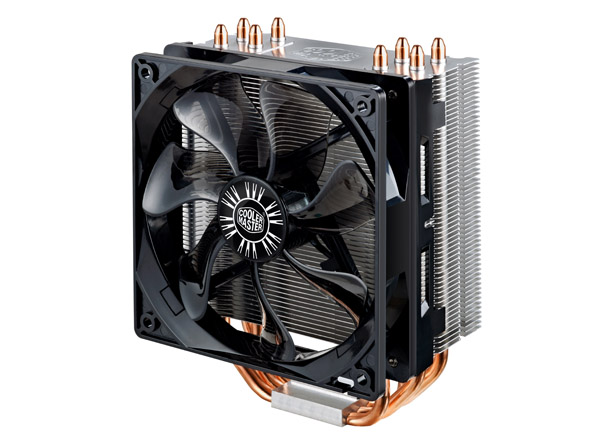 Though the AMD stock CPU cooler is sufficient for modest overclocking, we're including one of the best bang for the buck aftermarket coolers available—Cooler Master's Hyper 212 EVO. It's a few bucks more than the Hyper 212+, but comes with more effectively-spaced heatpipes and a better fan. It will facilitate much more aggressive clocks on the A10-5800K than the stock fan would, and it also runs quieter than the stock fan. That said, we recognize that overclocking isn't for everyone, so if you're not going to overclock, there's no need to buy this aftermarket cooler.
ASRocks' FM2A75 Pro4-M is a well laid out board with generous heatsinks on both the FCH and CPU VRMs, which helps with overclocking. It also supports overclocking RAM up to DDR3-2600 speeds, though we're not going that crazy here—the Patriot kit recommended is set at stock to 2133MHz. Given how dynamic prices are through the holidays, keep an eye out for sales, and when it comes to memory, watch how tall some of the modules' heatspreaders are—many are of questionable efficacy in terms of actually dissipating heat, and will not fit under larger aftermarket CPU coolers.
We're recommending a larger, slower HDD for this gaming build rather than an SSD, solely because games eat up space quickly. Even a modest gaming library will quickly surpass the confines of a budget-friendly 120/128GB SSD. Watch for sales on hard drives; you should be able to find 1TB 7200rpm models for less than $60.
With the three builds outlined, we have a few final words on the final page.
Final Words
To be blunt, AMD has seen better days than today. Its higher-end CPUs (the FX series) have difficulty competing with Intel's Core i5 and Core i7 CPUs in many regards, though Piledriver has helped narrow the gap. Up until recently, AMD competed with Intel's lower end CPUs (Celerons and Pentium Dual Cores) with older, power-hungry processors (Athlon II X2s, X3, and X4s). This situation was especially untenable in the mobile market. If you've followed my guides over the last two years, you've seen fewer and fewer systems based on AMD processors.
But the first-generation Llano APUs and especially the current-gen Trinity APUs fare well against Intel's low- and mid-range CPUs. From a consumer standpoint, competition is always good, and I'm glad to see AMD competing well in the mainstream market segment. Most of the computers I build are mainstream systems, and it's great to be able to reduce power consumption, system complexity, and cost by simply cutting out the discrete GPU—while still allowing my computers' users to play new, popular video game titles. Trinity is especially well-suited to the small form factor, and I hope motherboard manufacturers start to make more models available!
While Black Friday and Cyber Monday have come and gone, holiday sales will continue to present compelling prices to potential parts buyers. If you're patient and do your homework, you'll be able to put together systems like the ones outlined in this guide for as little money as possible. AnandTech's own Hot Deals Forum is a great place to find and share what are often ephemeral, flaming prices on hardware. And of course, AnandTech's General Hardware Forum is a great place to ask any questions you might have and share your expertise with fellow enthusiasts.