Original Link: http://www.anandtech.com/show/6472/ipad-4-late-2012-review


For years, almost a decade in fact, we've been asking for higher quality displays in notebooks. With most of our pleas left ignored for the value notebook segment, smartphone and eventually tablet makers capitalized on the opportunity. These days the $399 - $499 tablet display experience tends to be superior to the $399+ notebook experience. Things are beginning to change, but not quite fast enough. At the forefront of driving tablet display performance is Apple with its Retina Display equipped iPad. While the company has never really competed in the low-cost notebook or netbook market directly, the iPad has been Apple's solution for consumers who want a computer at a $500 - $700 price point. By focusing on areas that have been neglected by PC makers in the past (e.g. display, wireless connectivity, ease of use), Apple has managed to be quite successful in this space with the iPad.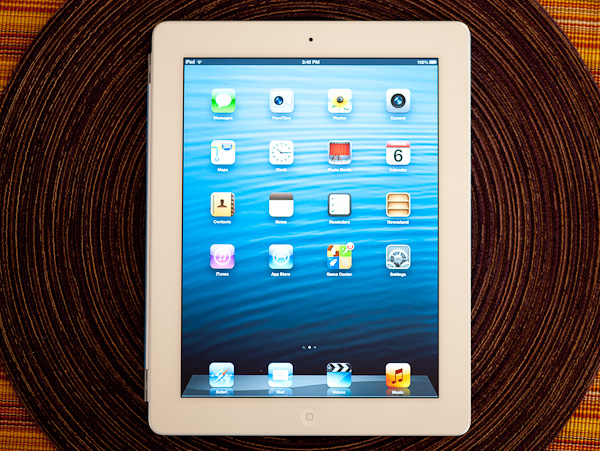 As a big part of its overall strategy, Apple has done a good job of issuing regular updates to the iPad family since its initial unveil in 2010. Now, just seven months after the release of the 3rd generation iPad, Apple followed up with a 4th generation model. It's the relentless execution cycle in addition to focusing on the integration of high quality tangibles like the display that has made the iPad a formidable competitor in the $500 - $700 consumer computing space. The iPad remains mostly a content consumption device (with a dash of productivity), although Apple has been trying to fight that stigma as of late. Your personal balance between consumption and production of content will determine whether or not the iPad can serve as a primary computing device or if it will simply augment what you already have.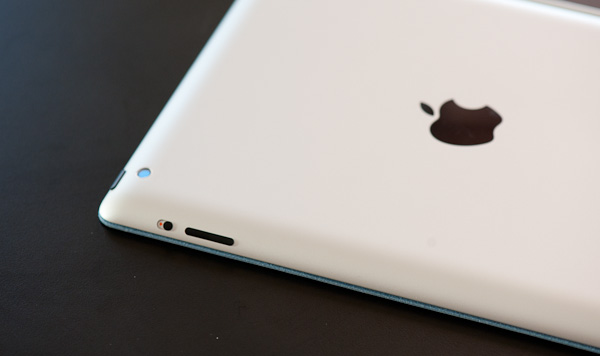 As the 4th gen iPad maintains the same price point as its predecessor, Apple simply delivered a better iPad alongside the new iPad mini earlier in the quarter. Unlike the mini where the bulk of the innovation remained in the form factor, the 4th generation iPad keeps its improvements mostly under the hood. The form factor and chassis haven't changed at all since the previous generation. Apple's 4:3 aspect ratio remains ideal for portrait mode reading, although it does fall short of newer 16:9 designs when it comes to watching movies (the latter tends to be a bit awkward for portrait use in response, tradeoffs are fun).
The size and weight of the chassis remain unchanged, which does mean that the iPad continues to be very portable at under 1.5 lbs (652g) but it's too heavy for comfortable one handed operation for extended periods of time.
iPad Specification Comparison
Apple iPad mini
Apple iPad 4
Apple iPad 3
Apple iPad 2
Apple iPad
Dimensions
200 x 134.7 x 7.2mm
241.2 x 185.7 x 9.4mm
241.2 x 185.7 x 9.4mm
241.2 x 185.7 x 8.8mm
243.0 x 190.0 x 13.4mm
Display
7.85-inch 1024 x 768 IPS
9.7-inch 2048 x 1536 IPS
9.7-inch 2048 x 1536 IPS
9.7-inch 1024 x 768 IPS
9.7-inch 1024 x 768 IPS
Weight
308g (WiFi)
652g (WiFi)
652g (WiFi)
601g (WiFi)
680g (WiFi)
Processor
1GHz Apple A5 (2 x Cortex A9, PowerVR SGX543MP2)

Apple A6X (2 x Swift, PowerVR SGX 554MP4)

Apple A5X (2 x Cortex A9, PowerVR SGX 543MP4)

1GHz Apple A5 (2 x Cortex A9, PowerVR SGX543MP2)
1GHz Apple A4 (1 x Cortex A8, PowerVR SGX 535)
Connectivity
WiFi , Optional 4G LTE
WiFi , Optional 4G LTE
WiFi , Optional 4G LTE
WiFi , Optional 3G
WiFi , Optional 3G
Memory
512MB
1GB
1GB
512MB
256MB
Storage
16GB—64GB
16GB—64GB
16GB—64GB
16GB—64GB
16GB—64GB
Battery
16.3Wh
42.5Wh
42.5Wh
25Wh
25Wh
Starting Price
$329
$499
-
$399
-
Storage and wireless connectivity options also remain unchanged, with WiFi and LTE versions both available. The new iPad is really just a silicon upgrade over the previous generation model.
A Matter of Cost and Timing
When the 3rd generation iPad launched earlier this year, I was surprised to find what Apple had done when it came to its mobile SoC. For the first time since the iPad's introduction, the 3rd generation model included a significantly larger SoC compared to what was used in the latest iPhone at the time (the 4S). In order to drive its 2048 x 1536 Retina Display at reasonable frame rates, Apple needed much more memory bandwidth than the standard A5 SoC could provide. The solution was, at the time, the world's highest bandwidth memory controller for a mobile ARM based SoC. With four 32-bit LPDDR2 channels paired up with LPDDR2-800 DRAM, the iPad 3's A5X SoC was capable of a theoretical 12.8GB/s of memory bandwidth. That's not much by high-end PC standards, but unheard of in an ARM based mobile device.
Die size is partially constrained by the amount of IO around the perimeter of the die. In the case of the A5X, the wider memory interface was paired up with a doubling in the compute resources on the GPU side. Apple didn't increase CPU hardware at all, but the A5X CPU cores did enjoy a 25% higher clock frequency than in the iPhone 4S' A5 counterpart.


iPad 4 Motherboard via iFixit
The other big surprise with the 3rd gen iPad was that Apple built its biggest SoC on Samsung's 45nm LP process. Picking a process node for a new chip isn't a trivial matter. You have to balance wafer costs, yields, die size, power/performance and volume requirements that all need to be balanced. In the case of the A5X, wafer cost and volume requirements won out over die size and power/performance concerns. The result was a power hungry SoC paired with a power hungry display, both of which necessitated an increase in battery capacity.
Simply addressing moving the SoC to 32nm wouldn't be enough to slim up the iPad. The Retina Display and associated backlight will both ensure a larger battery and thus thicker chassis for some time to come. There may be some room for improving the form factor, but in the near term I wouldn't expect a return to the iPad 2 thickness/weight levels.
Apple SoC Comparison
A5
A5r2
A5X
A6
A6X
Manufacturing Process
Samsung 45nm LP
Samsung 32nm LP HK+MG
Samsung 45nm LP
Samsung 32nm LP HK+MG
Samsung 32nm LP HK+MG
Die Size
122.6mm2
71.1mm2
165mm2
96.7mm2
123mm2
The quick transition to a 4th generation iPad makes sense from a supply chain standpoint. While the 45nm A5X SoC could deliver the pricing and volume targets that Apple had at the time, the company has since shifted over to using Samsung's 32nm LP process exclusively in its iOS devices. I suspect cost, yields and available production finally tilted in favor of 32nm in the giant cost spreadsheet. The A6X is now roughly the same size as the original A5. Although wafer costs are likely higher, this is probably a more comfortable target than the A5X's 165mm2 die. Given the new iPad's static starting price point and increase in cost of many parts involved (Retina Display stack, larger SoC), any ability to reduce cost is likely a good thing.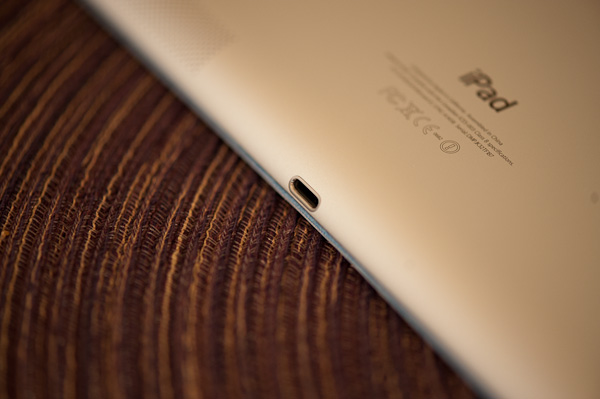 The iPad 4 also adopts Apple's new Lightning connector. In the iPhone 5 and iPad mini, the move to the Lightning connector was done in pursuit of a thinner form factor. With the iPad 4 this obviously isn't true, but that isn't to say there aren't other benefits. I suspect moving all new production away from 30-pin dock cables and over to Lightning cables is also good for the bottom line (and for bringing Apple's cost of Lightning cables down).
The quick release of the iPad 4 wasn't all about bringing costs down however. Apple also used it as an opportunity to continue to drive performance. Similar to the A5/A5X divide, the 4th generation iPad features an A6X SoC - a larger, upgraded version of the A6 SoC used in the iPhone 5.
Display Analysis
The 4th gen iPad retains the same Retina Display as its predecessor. The 9.7-inch 2048 x 1536 display looks just as good as it did earlier this year. Brightness, black levels and contrast are all very good. The real advantage however is color accuracy thanks to Apple's factory calibration on all of its devices with an integrated display.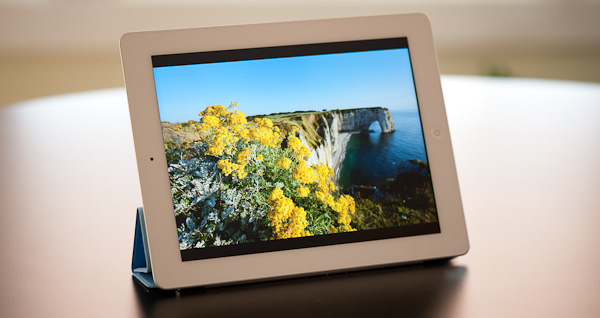 As with all of Apple's other Retina Displays, software support is made easy through integer scaling. The 2048 x 1536 resolution is an increase of 2x in both dimensions over the standard iPad/iPad mini resolution. App developers simply have to provide 2x scaled assets in order to make the most of the Retina Display. Deciding what image to load (standard res or 2x scaled) is handled automatically, the developer just needs to ensure that it's supplying both sets of images for the best user experience. Games can run either at the panel's native resolution, or run at a non-native offscreen resolution and simply scale up to the panel resolution if the title's performance requirements are too high (more on this later).
All first party apps and most of the 3rd party iPad apps I use on a regular basis are already Retina aware.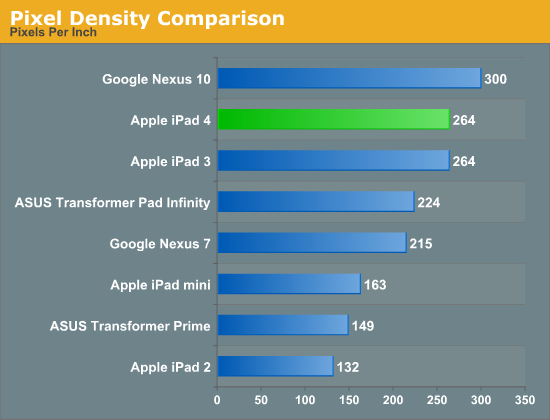 The big advantage the Retina Display offers over other iPads is a much better text reading experience. Individual letters look so much smoother:

I borrowed the paragraph shots below from our iPad mini review to give a better idea of how much of an improvement the Retina Display delivers when reading text:
Images also benefit from the Retina panel, but the advantage here ends up mostly being the accuracy of the display rather than the pixel density.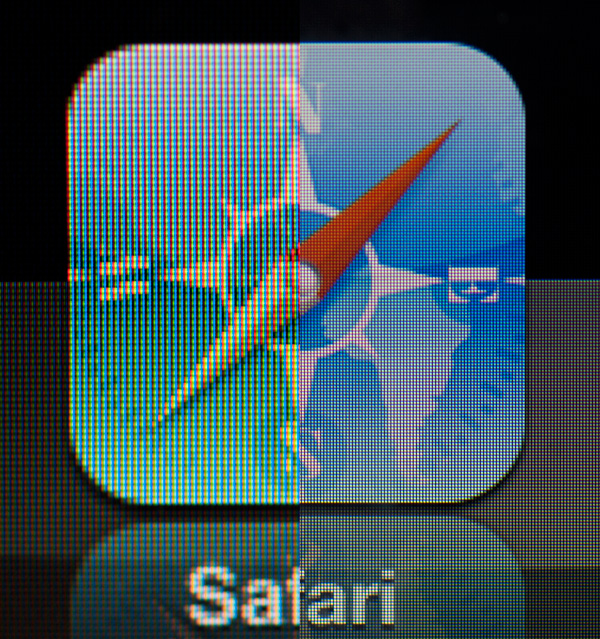 iPad mini (left) vs. iPad 4 (right)
With the exception of the 3rd generation iPad, only the Nexus 10 boasts any real competition to the iPad 4's display. I don't have a Nexus 10 on hand but Brian ran our suite of display tests on his review unit. Let's see how the two stack up in basic brightness and contrast measurements: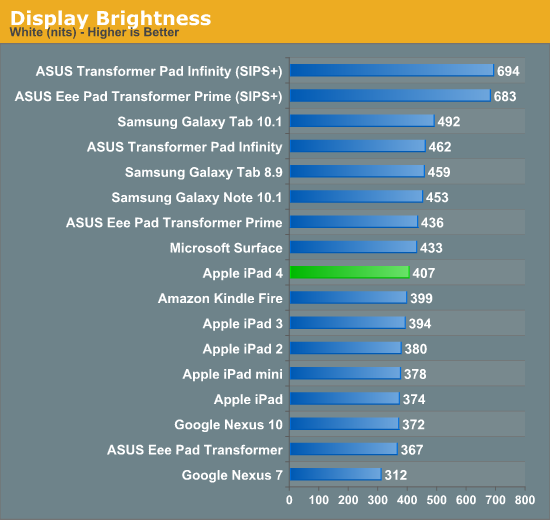 It's amazing to me that 400 nits on a nearly 10-inch display is simply middle of the pack now in modern tablets. This is just awesome. Look at any of our value notebook reviews and you'll find a bunch of displays that typically max out at sub 300 nits. It's no wonder that tablet sales are doing very well among consumers.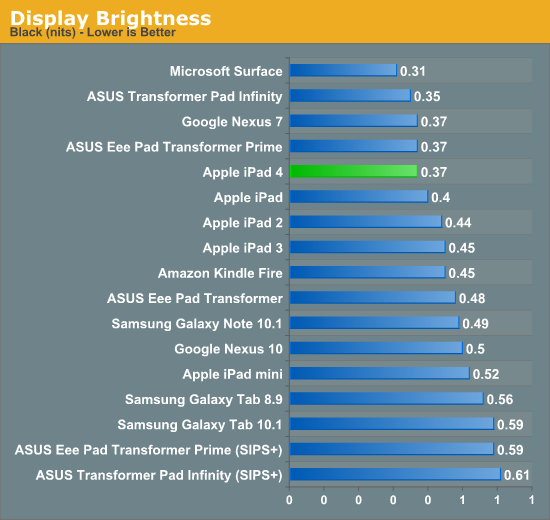 Black levels are good on the 4th generation iPad. Microsoft still holds the clear lead in black levels with its Surface RT, thanks to the tablet's bonded coverglass and display stack.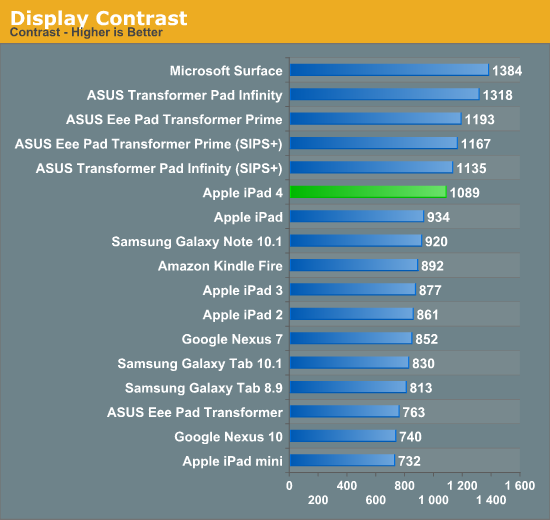 Overall contrast ratio is very good on the iPad 4. I measured a significant improvement over my iPad 3, although I suspect that has to do more with improvements to panel manufacturing than anything more deliberate.
Maintaining good brightness while pushing pixel density is only part of the equation. What made the iPad 3's display so great was that it shipped well calibrated from the factory. I assumed the same would be true for the 4th generation iPad, but I still needed to test to confirm.
To evaluate color accuracy I turned to our own Chris Heinonen's CalMAN smartphone/tablet workflow. We'll start off by looking at the calibrated white point for these tablets. What you're looking for here is a number close to 6500K:

Apple has been drifting north of 6503K for a while now. Variation in white point does seem to track well with individual panel makers in the iPad, so you may see numbers move around here depending on your luck of the draw. We've seen this in other iDevices in the past where whites will range from yellow to blue depending on what panel you end up with.
The next three charts look at accuracy represented as a difference between various source colors and what's reproduced on the display. The results are presented as average dE2000, with lower numbers being better.
First up is Grayscale performance, here we're looking at the accuracy of black, white and 19 shades of gray spread in between the two extremes: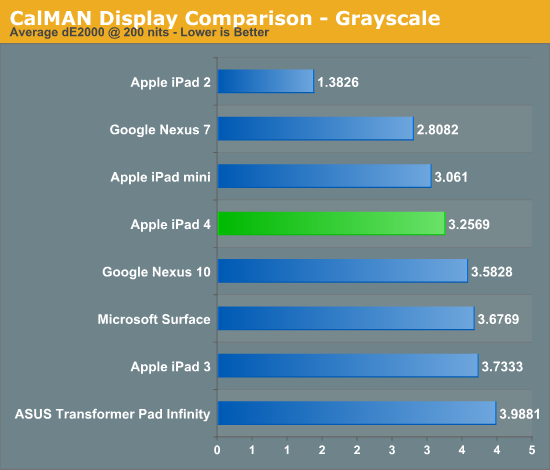 The 4th gen iPad does pretty well here, just edging out the Nexus 10 but losing to the iPad 2 and mini. Pretty much all of the tablets do a good job here at accurately reproducing grays.
First in our color accuracy tests is a saturation sweep. Here we're looking at 20%, 40%, 60%, 80% and 100% saturations of red, blue, green, magenta, yellow and cyan.

This is what you get with the iPad's pre-calibrated Retina Display: appreciably better color accuracy than any other tablet on the market today. I even measured an improvement in color accuracy compared to last year's iPad 3, however my iPad 3 was from the initial runs of production. I have noticed pretty significant variance between color accuracy between iPads. The results are always good, but some are definitely better than others.
Gamut CIE Chart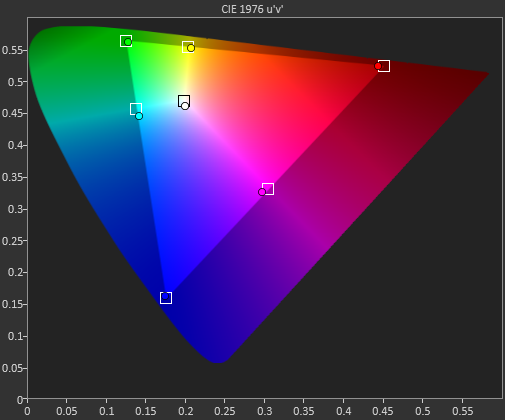 Saturation CIE Chart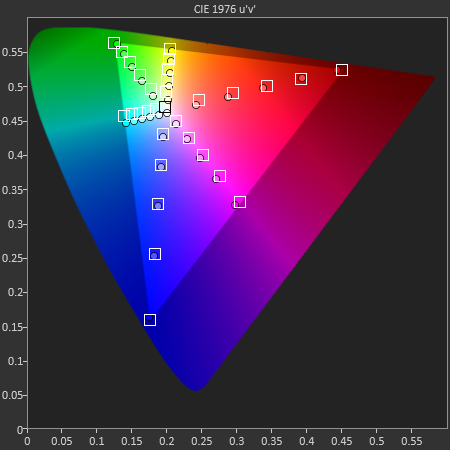 For our final accuracy test we're looking at the difference between a Gretag Macbeth colorchecker chart and the rendered swatches on these displays. Once again, lower numbers are better.

Many of the panels used here are actually good panels, the difference really boils down to calibration. Apple continues to dominate in terms of calibrated color accuracy. The 4th gen iPad's display remains the best in the industry from a color accuracy standpoint.
GMB Color Checker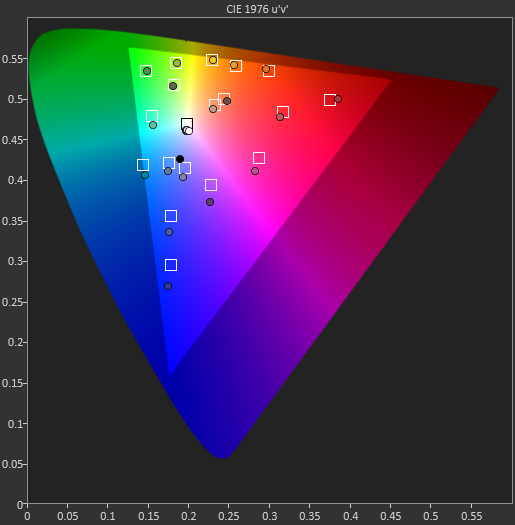 CPU Performance
Like the A6, the 4th generation iPad's A6X integrates two custom designed Apple Swift CPU cores that implement the ARMv7 instruction set. The two cores share a 1MB L2 cache, just like they do in the iPhone 5's A6. I spent a lot of time characterizing the architecture and performance of Swift in our iPhone 5 review, so I won't go over a lot of that here. What I will say is that Swift manages to be the best balance of performance and power efficiency in an ARM based CPU core available today. Swift looks a lot like Apple's take on Qualcomm's Krait core. It's not a Cortex A15 competitor from a performance standpoint, but likely a more power efficient design.
Unlike what we saw in the previous iPads, the A6X only boasts a marginal increase in max clock speed (~7%) over the A6. The two Swift cores can run at up to 1.4GHz in the A6X compared to 1.3GHz in the A6.
Apple iPhone/iPad CPU Clock Comparison
iPhone
iPad
iPad Frequency Advantage
Apple A4 Generation
800MHz
1.0GHz
25%
Apple A5 Generation
800MHz
1.0GHz
25%
Apple A6 Generation
1.3GHz
1.4GHz
7.7%
CPU performance improves substantially over the 3rd generation iPad thanks to the Swift cores. Unfortunately, big gains in CPU performance aren't always apparent in actual use. The iPhone 5 seemed to subjectively gain more from the move to A6, partially because of just how frequency constrained the A5 in the 4S was. The A5X CPUs in the iPad 3 were already running 25% faster than the A5's CPU cores.
I didn't notice appreciable differences in application launch times, but there are a few areas were the faster CPU cores definitely stand out. Auto enhance in iPhoto completes quicker on the iPad 4 vs. its predecessor. This is especially true for work on large (high MP) images. I don't think a pair of Swift cores is all it takes to make the iPad 4 a suitable photo retouching workstation but it's better than the previous model.
General Use CPU Performance Comparison
iPad 2/mini
iPad 3
iPad 4
iPhoto Auto Enhance 36MP JPG
11.7 seconds
12.0 seconds
9.1 seconds
Batman: The Dark Knight Rises Level Load Time
36.3 seconds
35.9 seconds
31.1 seconds
Scrolling around iOS Maps in 3D view is substantially smoother on the 4th gen iPad compared to its predecessor. We noticed something similar in our comparison of the iPhone 5 and 4S. Web pages do load quicker on the iPad 4, although the differences can be small depending on the complexity of the page in question. The real world responsiveness benefit from the faster CPU cores seems to be in the 10 - 30% range depending on what you're doing. The problem is at the lower end of the scale, it can be difficult to really feel if you're comparing the 3rd and 4th gen iPads.
We're still very limited in good, cross-platform CPU benchmarks. We, once again, turn to JavaScript tests run in the browser. For all of the tablets tested here we're using Chrome for Android and Mobile Safari for iOS.
SunSpider has been a part of all of our mobile performance testing for quite a while now. It's not the perfect benchmark, but the test ends up being a good measure of browser performance as well as cache latency and CPU performance.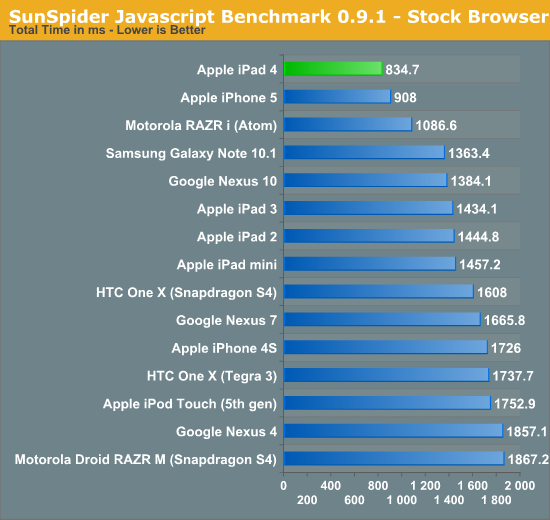 The Swift cores do an excellent job here thanks to their much improved memory performance. The Nexus 10 should be competitive however the current state of browser optimizations hold it back a bit here.
Google's Octane benchmark is a much larger test than SunSpider, but we're still looking at JavaScript performance. Octane includes all 8 of the tests from Google's older V8 benchmark but adds 5 new ones including a PDF reader, 3D bullet physics engine and portable 3D game console emulator all built in javascript.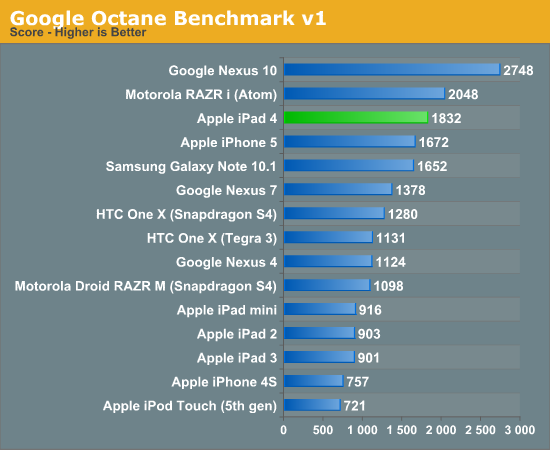 Octane tells a very different story. The iPad 4 does very well, but the Nexus 10's Cortex A15s are really allowed to shine here. The A15 is simply in a different league of performance.
Finally we have Kraken, a seriously heavy javascript benchmark built by Mozilla. Kraken focuses on forward looking applications that are potentially too slow to run in modern browsers today. The result is much longer run times than anything we've seen thus far, and a very CPU heavy benchmark: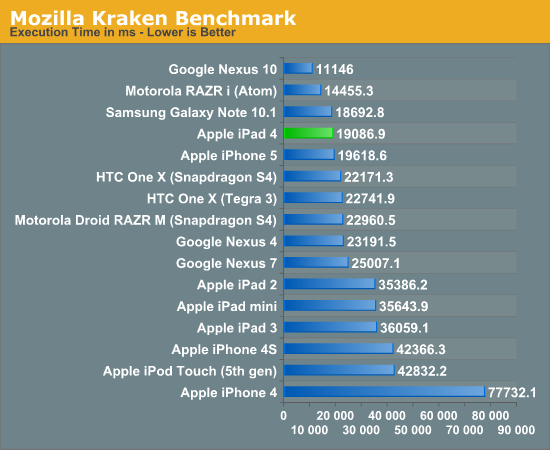 We see a similar story with Kraken. Apple improved CPU performance tremendously over the iPad 3, but the Nexus 10 is able to reach new heights.
Why don't we see a direct correlation between these CPU bound js tests and the real world performance numbers I mentioned above? The problem is that most of today's iOS apps are really built for the sort of performance that a pair of Cortex A9s can deliver. I see pockets of CPU bound activity but it's not consistent enough where you're going to necessarily see a dramatic improvement in responsiveness across the board. I do believe the gap is more apparent on the iPhone thanks to the huge difference in frequency between the 4S and 5, but on the iPad the range from subtle to noticeable differences is broader.
Memory Bandwidth
A look at Chipworks' die shot reveals the same memory interface arrangement as we saw in the A5X: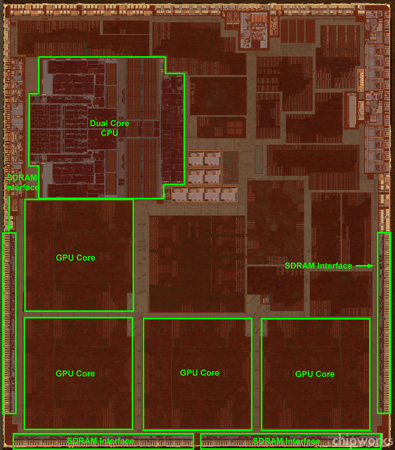 Apple A6X die via Chipworks
The A5X/A6X place the memory interface blocks (and perhaps the controllers themselves?) adjacent to the GPU, while the A5/A6 more tightly integrate the CPU and memory controller. This highlights a pretty substantial difference in priority between the A5/A6 and A5X/A6X SoCs. The latter really do prioritize memory bandwidth delivery to the GPU, and for good reason. The Retina Display equipped iPads have over 4x the number of pixels as the iPhone 5.
The 4th generation iPad that iFixit took apart had 1GB of Hynix LPDDR2-1066 on-board, which would indicate a small increase in memory bandwidth. Just as we saw with the A5/A5X comparison, the additional memory bandwidth doesn't appear to be available to the CPU cores - only the GPU cores.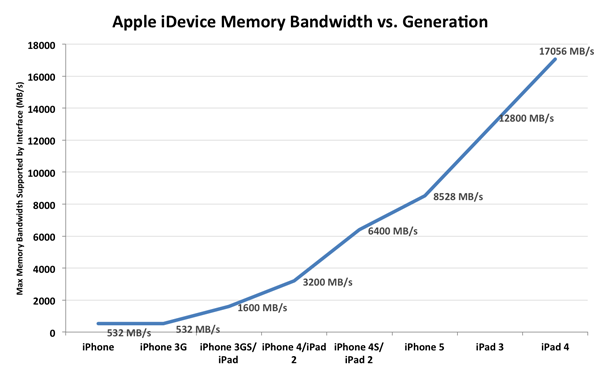 GPU Performance
The 4th generation iPad integrates a quad-core PowerVR SGX 554 (MP4). The 554MP4 doubles USSE2 count over the previous generation PowerVR SGX 543MP4 used in the iPad 3, while keeping ROP and TMU counts the same. The result is a pure doubling of peak theoretical shader performance:
Mobile SoC GPU Comparison
PowerVR SGX 543
PowerVR SGX 543MP2
PowerVR SGX 543MP3
PowerVR SGX 543MP4
PowerVR SGX 554
PowerVR SGX 554MP2
PowerVR SGX 554MP4
Used In
-
iPad 2/mini
iPhone 5
iPad 3
-
-
iPad 4
SIMD Name
USSE2
USSE2
USSE2
USSE2
USSE2
USSE2
USSE2
# of SIMDs
4
8
12
16
8
16
32
MADs per SIMD
4
4
4
4
4
4
4
Total MADs
16
32
48
64
32
64
128
GFLOPS @ 300MHz
9.6 GFLOPS
19.2 GFLOPS
28.8 GFLOPS
38.4 GFLOPS
19.2 GFLOPS
38.4 GFLOPS
76.8 GFLOPS
The theoretical numbers validate Apple's "2x faster GPU" claims, but as always we'll turn to Kishonti's GLBenchmark to see how achievable that performance increase is.
We'll start out with the raw theoretical numbers beginning with fill rate: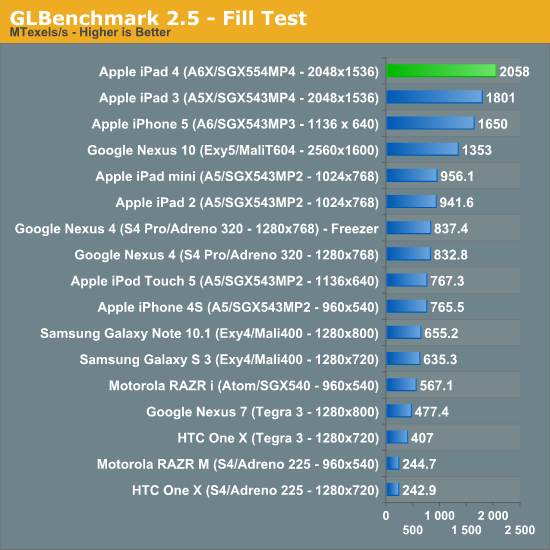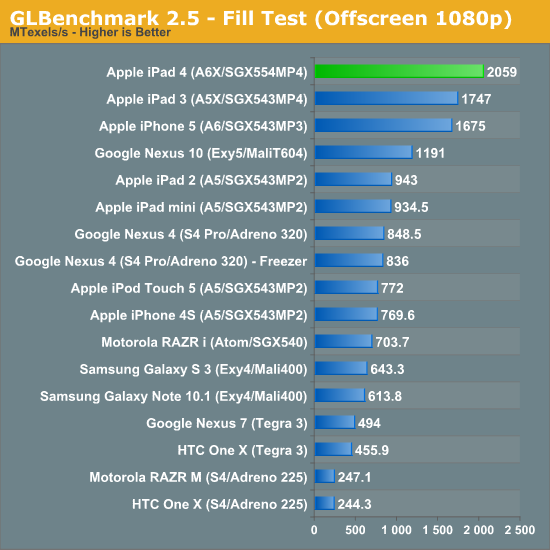 The peak fill rate test shows a ~16% increase in performance over the previous generation 543MP4. Since there's no increase in number of TMUs we're seeing the results of a higher clocked GPU in the iPad 4's A6X.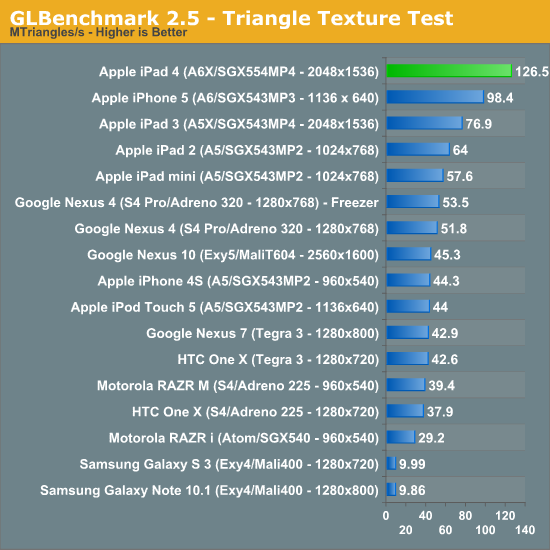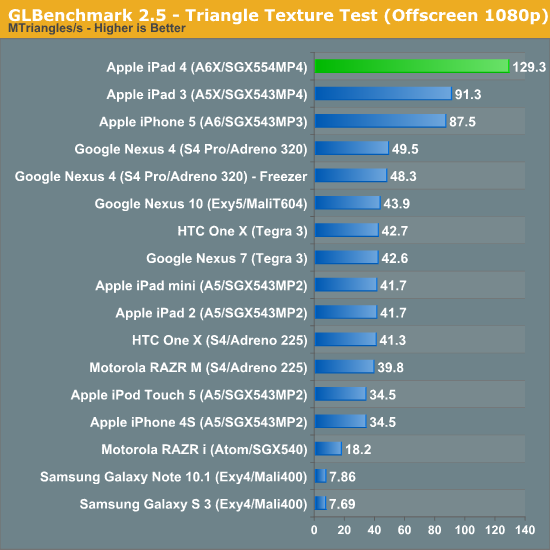 There's a pretty hefty improvement in triangle throughput - we're seeing more than a 60% gain compared to the iPad 3.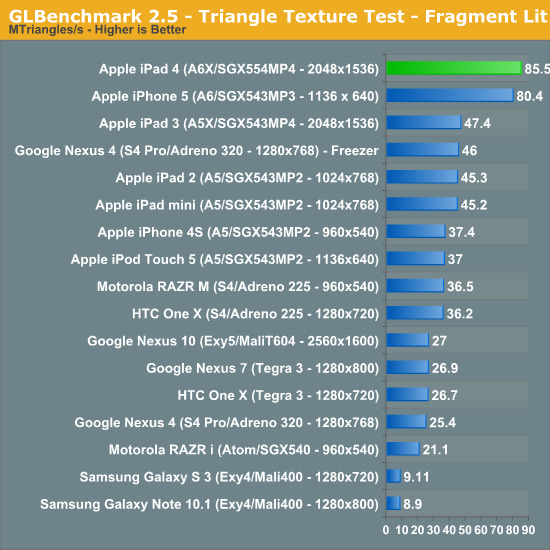 At native resolution the fragment lit triangle texture test shows a big gain over the iPad 3 (~80%).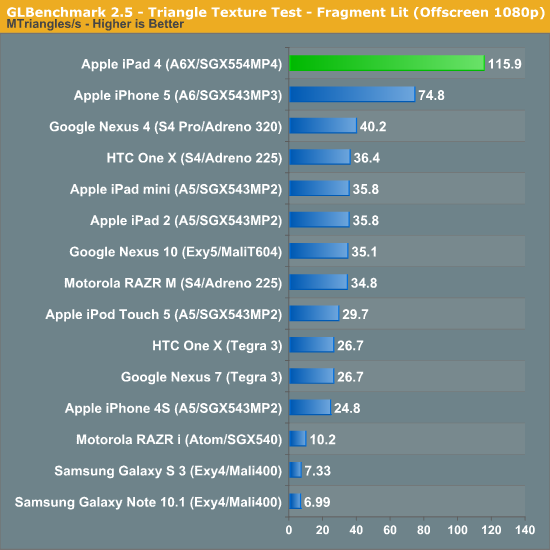 In both of the final triangle throughput tests the iPad 4 manages a 40 - 45% increase in performance over the iPad 3: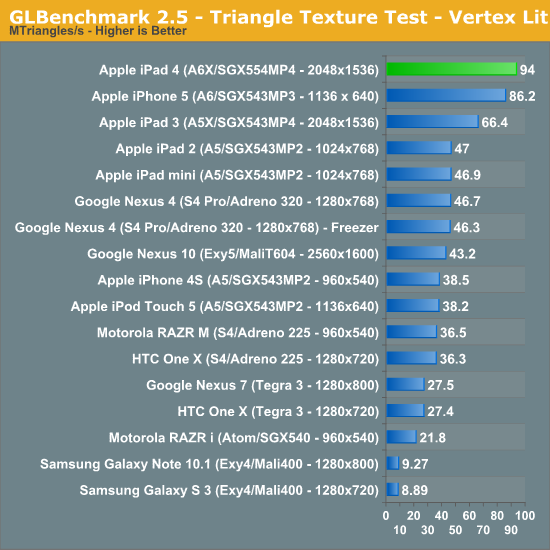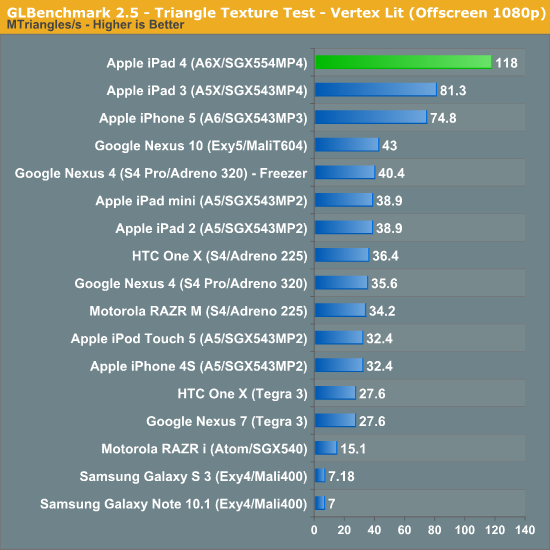 With the synthetics out of the way, we can look at simulated game performance using the Egypt HD and Egypt Classic benchmarks. Remember the on-screen tests are run at native resolution with v-sync enabled, while the offscreen tests are run at 1080p with v-sync disabled for an architectural apples-to-apples comparison.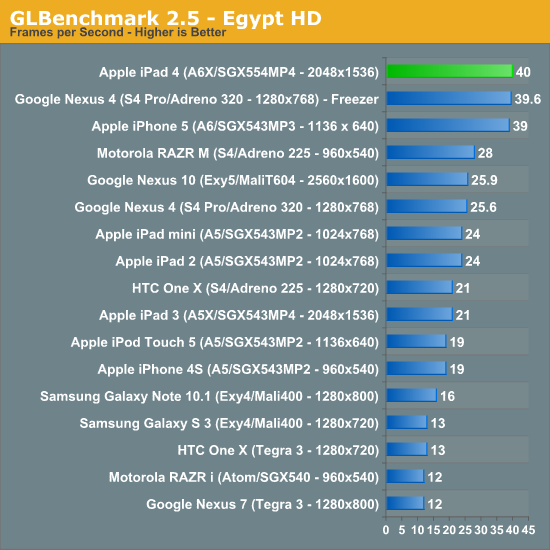 Despite sub-2x gains in a lot of the synthetic tests, Egypt HD shows us what's possible in a simulated game: the new iPad is roughly twice the speed of the previous gen model when running at the panel's native resolution. How we've seen this implemented in many cases is with titles finally running at native resolution on the iPad 4 vs. some lower, scaled resolution on the iPad 3.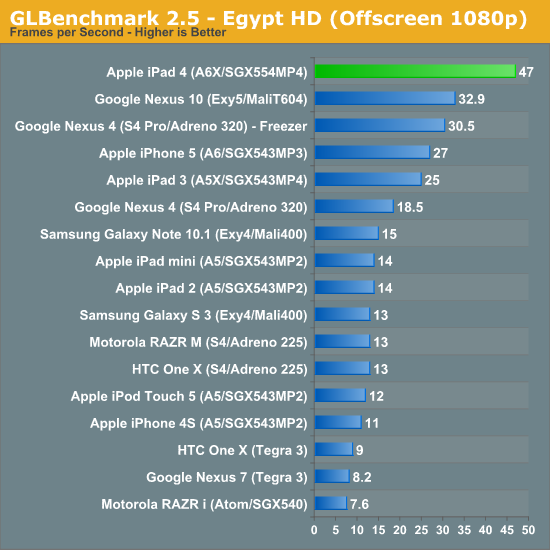 The Egypt Classic test is a much lighter workload, as a result most of these devices hit 60 fps at their native resolution: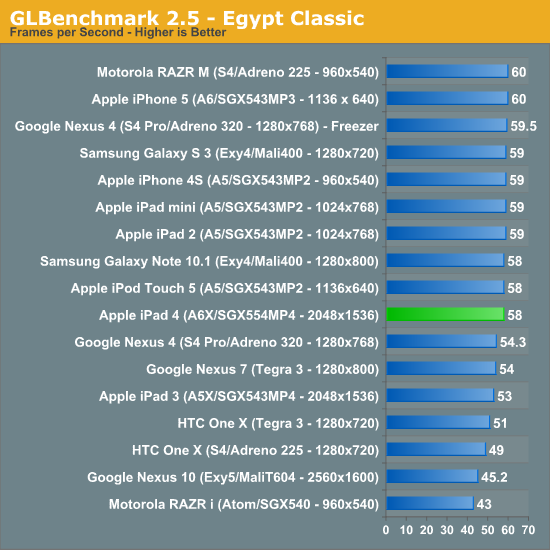 Although Egypt HD is a bit overkill for today's games, Classic undershoots by a good amount. The offscreen test however does provide some guidance as to whether or not these devices would be able to hit 30 fps on an appreciably heavier workload: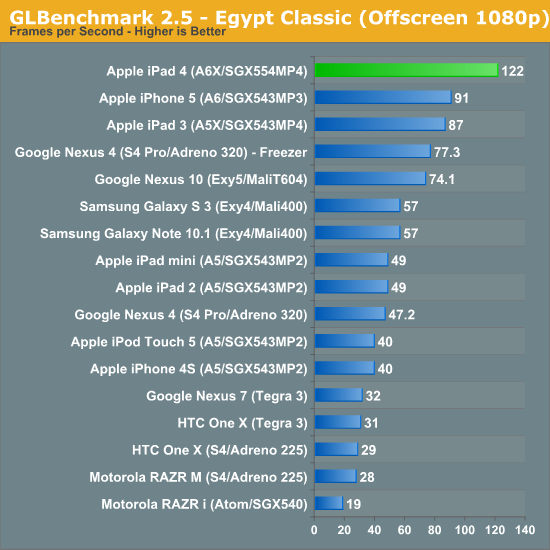 PowerVR SGX 554MP4 and iPad Retina Display: A Balanced Platform
For app and game developers, modern day tablets are treated much like game consoles. Although the hardware does see yearly updates, developers aim for a fast experience on as many platforms as possible (within reason). This is particularly true for mobile game developers. I pointed this out in our 3rd gen iPad review as big reason why Apple's significant advantage in GPU performance doesn't actually translate into better frame rates in games compared to Tegra 3 based tablets. Instead what we see game developers doing a lot of is playing around with detail settings and resolutions in order to scale performance across various hardware platforms.
Like almost every first generation Retina Display equipped Apple product, the 3rd generation iPad was ahead of its time in some areas. Although Apple did a great job enabling Retina support in first party applications, the hardware driving the display wasn't necessarily up to snuff. The PowerVR SGX 543MP4 delivered twice the shader performance of the iPad 2's GPU, but it had to drive a display with 4x the pixel count. Apple needed a quadrupling of GPU performance (and potentially a similar increase in memory bandwidth) in order to allow the most demanding games to run at the iPad's native resolution.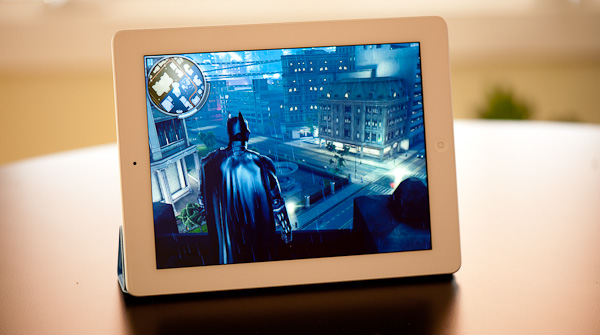 As a compromise, some game developers rendered titles at an intermediate resolution and simply upscaled the frame buffer to the iPad's native display resolution. Epic's Infinity Blade 2 rendered internally at 1.4x the resolution of the iPad 2. Infinity Blade 2 relied on AA to make the lower resolution look better. In the case of Infinity Blade 2, the game played pretty similarly on the iPad 2 and 3 and looked better on the 3rd gen model, which delivered much of what Epic was hoping to accomplish there. The 3rd gen iPad looked better and played at a similar frame rate to its predecessor. It just didn't look as good as it could have.
Where the 3rd generation iPad fell short, the 4th generation model stepped up to the plate. By once again doubling shader performance over its predecessor, games that aren't bound elsewhere should finally be able to run at the iPad's native panel resolution. Games limited by memory bandwidth on the 3rd gen iPad may still run into issues as the new iPad doesn't bring much of an increase in memory bandwidth, the same goes for ROP and texturing limited scenarios as neither count increases over the A5X. Given the current trend in gaming evolution, investing in additional shader performance makes sense.
I've been playing a lot of games on the new iPad and generally found that they fall into one of three categories. In many cases, the developer simply delivers the same experience on the 3rd and 4th generation iPads. The internal rendering resolution remains the same, as do texture filtering and detail settings. In this (fairly common) scenario, a game may continue to render at a non-native resolution or even the native panel resolution depending on the performance demands of the title.
In some cases, the developer will use the added GPU horsepower to deliver added detail on the 4th generation iPad. Finally, there are some games where the developer will put the A6X to use in delivering a higher native resolution and/or AA mode. I put together some screenshots showing most of these scenarios. If you want the original, high-res sources for most of these shots I've zipped them up here.
Dead Trigger
Dead Trigger doesn't seem to change resolution at all between the 3rd and 4th generation iPads, but we do see an increase in filtering quality on the latest iPad. Performance remains unchanged between the two, but if you look at distant surfaces you'll see a distinct difference between the 3rd and 4th gen models. Whether or not you notice the increase in filtering quality in actual gameplay really depends on the user. Dead Trigger is fast paced enough where I didn't notice an appreciable difference between the iPad 3 and 4, but if you spend your time doing a lot of image quality analysis you'll likely appreciate the newer iPad.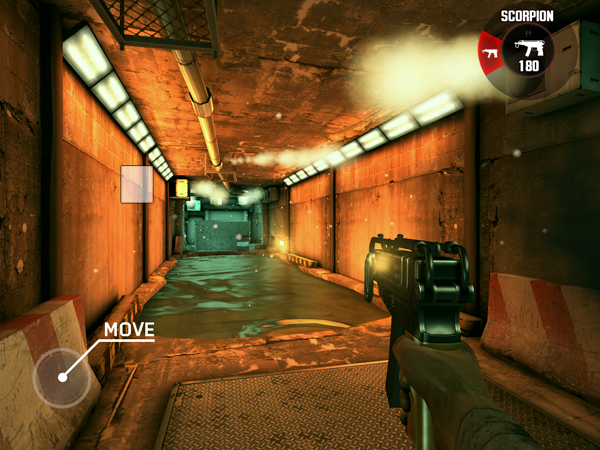 For this test we're looking at the far end of the left wall, highlighted above. The crop below is enlarged - I also scaled up the iPad 2/mini output so you can easily compare the difference in detail. Click on the buttons below to switch the crop source: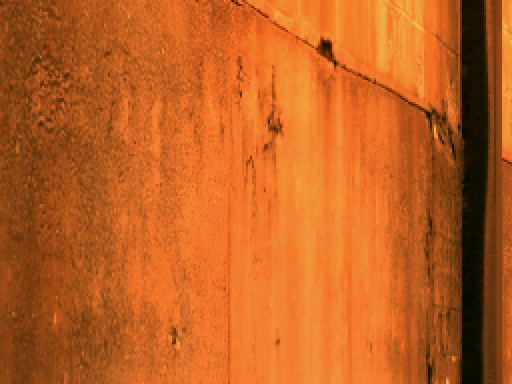 With a faster GPU and more video memory, the iPad 3 looks better than the iPad 2/mini output. The iPad 4 enjoys an edge over the 3 in filtering quality.
Batman: The Dark Knight Rises
The latest Batman game shows a mild difference in image quality between the iPad 3 and 4, although a tangible increase in resolution compared to the iPad 2/mini. Like all of the games I'm showing here, there doesn't appear to be a huge performance difference between any of the tablets. The game developer simply varies image quality in order to keep performance as consistent as possible across iPad versions: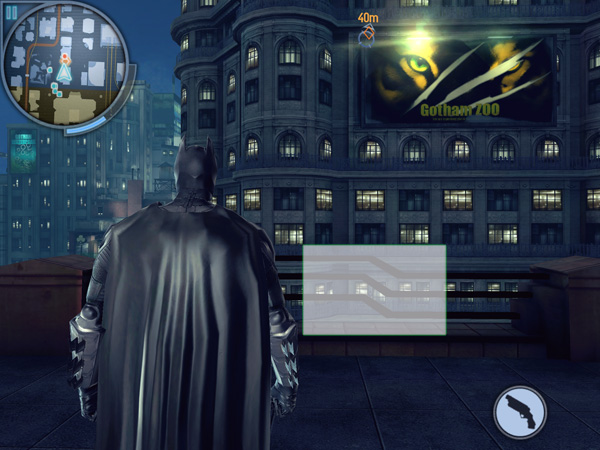 In this scene we're looking at a crop of the railing to the right of Batman, giving us a good look at differences in resolution as well as texture quality in the background.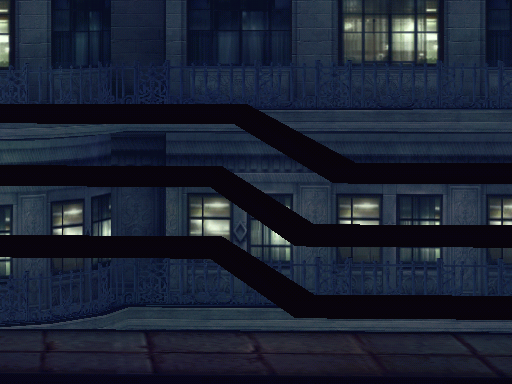 This is a fairly common situation for a lot of the newer titles. There's a resolution advantage on the Retina iPads, with a slight image quality advantage for the iPad 4 over the 3rd gen model.
N.O.V.A. 3
Our next title is yet another first person shooter: Near Orbit Vanguard Alliance (N.O.V.A. 3). The NOVA games have done a good job of staying up to date with the latest Apple hardware, and the latest installment is no different. On the iPad 3, the game seems to run at the same resolution as on iPad 2/mini but with a fairly blurry upscale. With the 4th gen iPad however, the developer was able to render at a higher native resolution which significantly improves image quality.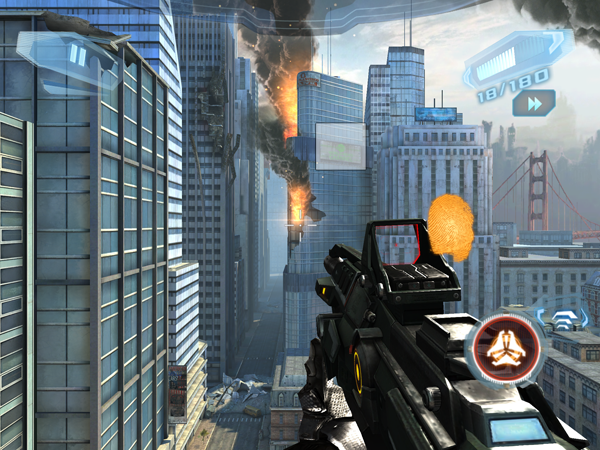 For this test we're looking at the green sign in the middle of the scene. Lining up all of the screenshots identically proved to be pretty difficult, so you'll notice the crops below shift around a bit. The difference between platforms is dramatic enough however to get the point across. Once again I scaled the iPad 2/mini output to the same output resolution as the Retina iPads for easier comparison: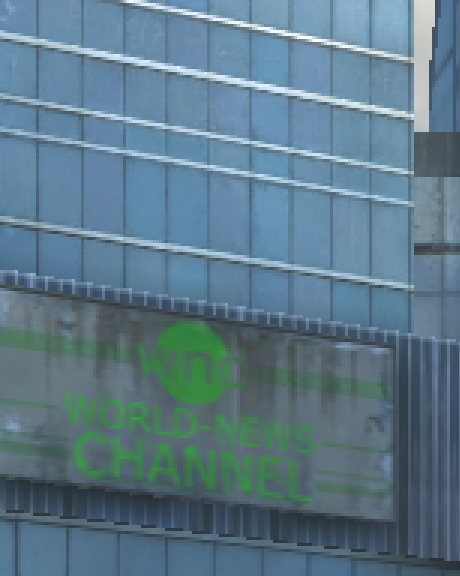 The improvement is substantial. The game looks a lot better on the iPad 4 than on the 3.
Infinity Blade 2
Epic's Infinity Blade 2 needs no introduction, it remains one of the best looking games on the app store. A consequence of really pushing the envelope on mobile hardware meant that Epic couldn't run the title at the iPad 3's native resolution upon its release, instead settling on an intermediate resolution. Infinity Blade 2 gives us a good showing of resolution progression from the iPad 2 all the way through the iPad 4.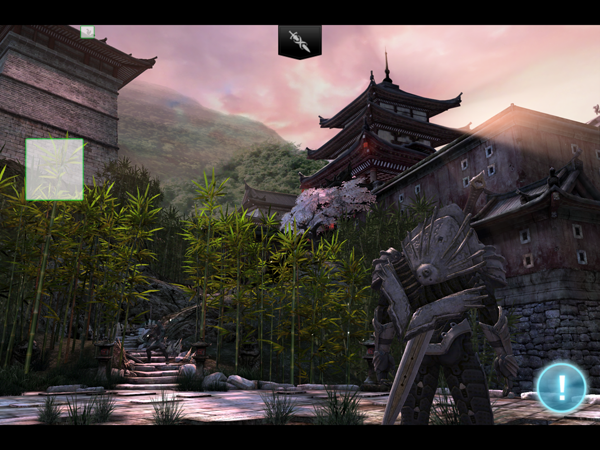 Here we're looking at two separate crops: one from the roofline in the upper left hand corner and another looking at the top of the trees in along the left of the scene.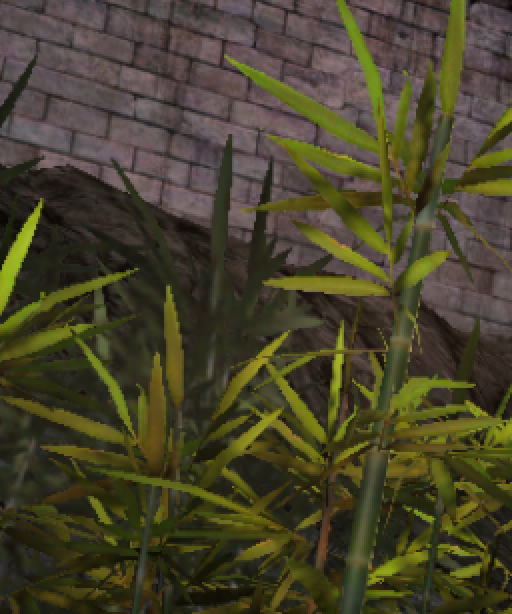 There's an obvious improvement here, but you can really see the added resolution at work in the extreme crop below.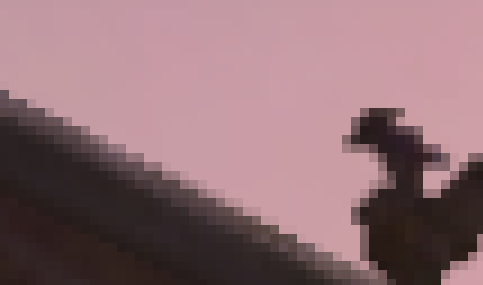 I should add that how apparent the added resolution is really depends on how much you're looking for it. The difference between the iPad 2/mini and the iPad 3 is pretty significant, the move to the 4 is more incremental. Such is the nature of the beast. With annual hardware updates, many of the improvements you see going forward will be more incremental visually. As very few software vendors are interested in alienating a large install base of older iPads, they will hesitate to only support the absolute latest and greatest. It's the same issue we have in PC gaming. That's not to say that we won't see a Crysis equivalent appear in mobile to coincide with major hardware launches down the road, it just won't be the norm.
It's clear that the PowerVR SGX 554MP4 was the right match for the iPad's Retina Display. I highly doubt that Apple will stop increasing GPU performance going forward (Rogue cometh), but it finally does have a much better balanced SoC/display setup in the 4th generation iPad.
Camera
The iPad 4 features a 5MP rear facing iSight camera and a 1.2MP front facing FaceTime HD camera. The rear camera shoots photos at 2592 x 1936, while the front facing camera shoots photos at 1280 x 960. The aperture and focal length of the rear facing camera haven't changed compared to the 3rd generation iPad.
Rear Facing Camera Comparison
Sensor
Resolution
Compressed JPEG Size
Aperture
Focal Length
Apple iPad 4
5MP
2592 x 1936
3.4MB
f/2.4
4.3mm
Apple iPad 3
5MP
2592 x 1936
3.1MB
f/2.4
4.3mm
Apple iPad 2,4
0.7MP
960 x 720
344KB
f/2.4
2.0mm
Apple iPad mini
5MP
2592 x 1936
3.1MB
f/2.4
3.3mm
Apple iPhone 5
8MP
3264 x 2448
3.1MB
f/2.4
4.1mm
Apple iPod Touch 5
5MP
2592 x 1936
3.1MB
f/2.4
3.3mm
Still image quality out of the rear camera is comparable to the 3rd generation iPad, and clearly better than the iPad mini.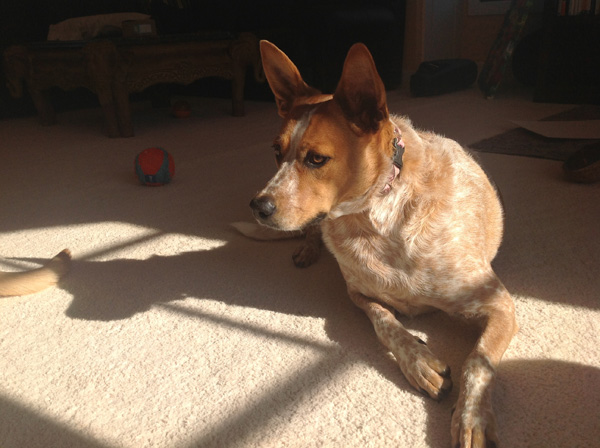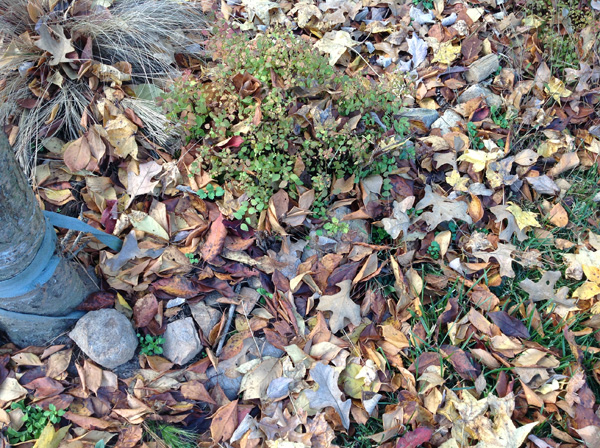 The front facing camera sees the biggest improvement over the iPad 3. The difference is like night and day thanks to the increase in sensor quality and resolution.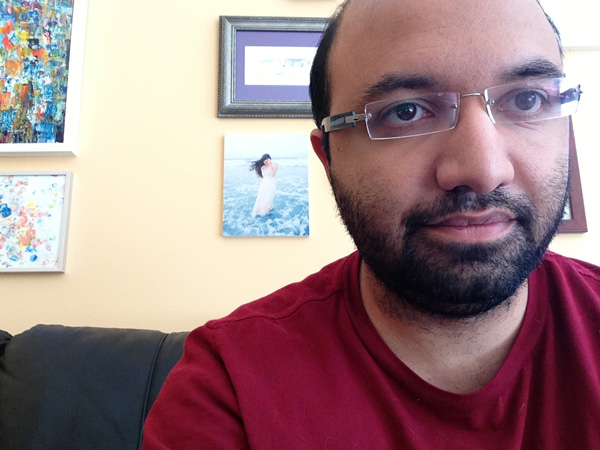 Front Facing Camera Comparison
Sensor
Resolution
Compressed JPEG Size
Aperture
Focal Length
Apple iPad 4
1.2MP
1280 x 960
426KB
f/2.4
2.2mm
Apple iPad 3
0.3MP
640 x 480
117KB
f/2.4
1.8mm
Apple iPad 2,4
0.3MP
640 x 480
105KB
f/2.4
1.8mm
Apple iPad mini
1.2MP
1280 x 960
372KB
f/2.4
2.2mm
Apple iPhone 5
1.2MP
1280 x 960
400KB
f/2.4
2.2mm
Apple iPod Touch 5
1.2MP
1280 x 960
406KB
f/2.4
2.2mm
Video
The iPad 4 shoots 1080p video from its rear camera and 720p on the front. Video shot with the rear camera is encoded using H.264 (High Profile) at an average bitrate north of 17Mbps. This puts the encode parameters similar to those of the iPhone 5 and iPad mini. The same is true for the front facing camera.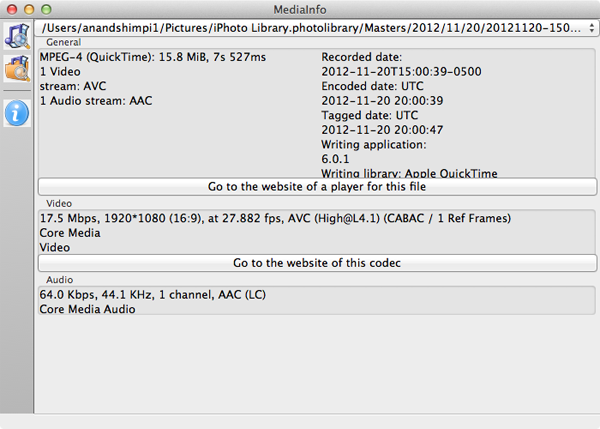 The front facing camera shoots baseline video at roughly 10.5Mbps: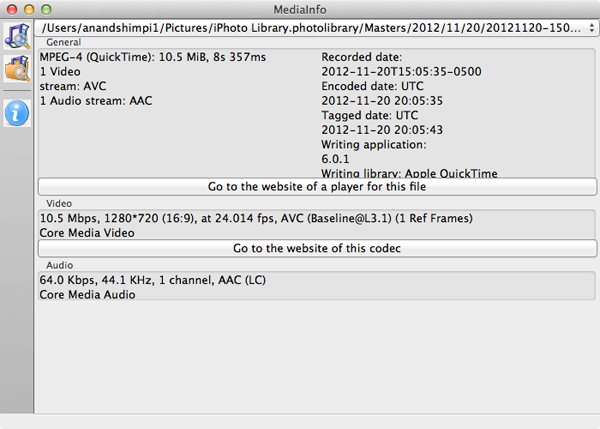 Video quality is pretty good as well:
WiFi Performance
Like the iPad mini and iPhone 5, the iPad 4 uses Broadcom's BCM4334 WiFi controller. The 4334 supports dual-band 802.11n as well as fallback to 802.11b/g. On 5GHz Apple continues to support 40MHz channels for a maximum PHY rate of 150Mbps. Performance and reception both remain solid: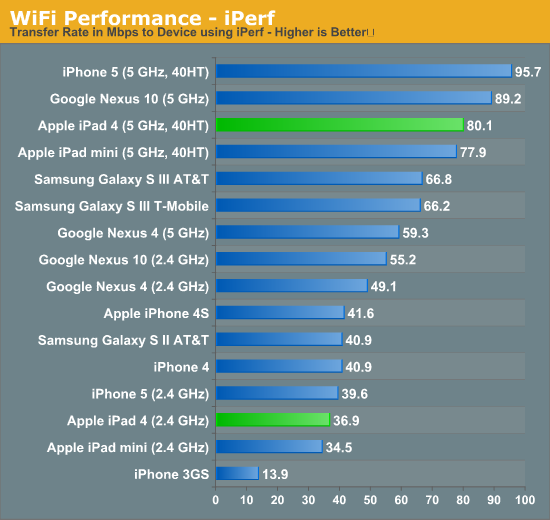 Charging & Battery Life
The 4th gen iPad ships with a new 12W USB charger, a slight increase from the 10W model that shipped with all of the previous iPads. The new charger is no bigger than the previous version. Under max load the 12W charger will draw 13.57W at the wall. By comparison, the previous 10W model would pull a max of 12.44W. The 9% increase in power delivery does help shorten charge times a bit as it now only takes 5.69 hours for a complete charge (compared to ~6 with the old charger). It still takes a really long time to complete a full charge on the iPad, but without going to a larger power brick (or reducing the iPad's battery capacity) I don't see a simple solution here.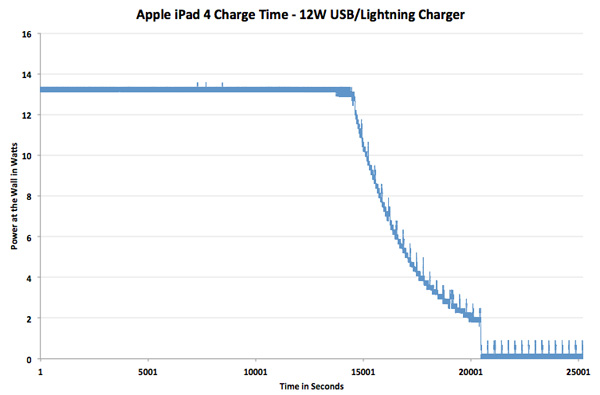 The iPad 4 is able to maintain charge equilibrium in the cases I tested, even under heavy load. With the 3rd generation iPad, if I ran Infinity Blade 2 while plugged in the total available battery charge would drop over time. On the 4th gen iPad, that no longer happens. I was able to maintain charge equilibrium even with the old 10W adapter on the iPad 4, pointing at overall power efficiency improvements rather than the new 12W adapter as the explanation for why this is now possible. It is possible that with fully loaded CPU and GPU cores that the new model wouldn't be able to maintain charge while powering the device, however I haven't encountered such a scenario yet.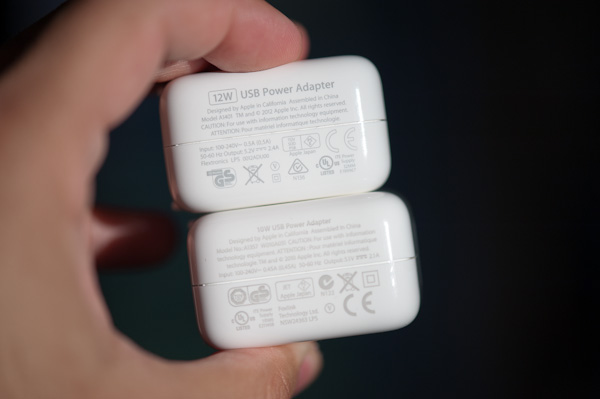 Charge time isn't the only thing that improves with the 4th generation iPad. When Apple introduced the iPad 3, we saw a clear regression in battery life despite the much larger battery. I hate to sound like a broken record, but it's that same combination of power hungry display and big SoC that were responsible for the iPad 3's lower battery life. The iPad 4 doesn't ditch the display, but it does move to a 32nm LP HK+MG process for the SoC. Max power consumption should be higher thanks to the faster CPU/GPU cores, but given the same workload we should see a tangible improvement in battery life (similar to what we saw with the iPhone 5). We went through our standard suite of battery life tests to find out how things have changed since the iPad 3.
We've started running our new smartphone web browsing battery life test on tablets as well. If you missed its introduction in our iPhone 5 review, here's a bit about the new test:
We regularly load web pages at a fixed interval until the battery dies (all displays are calibrated to 200 nits as always). The differences between this test and our previous one boil down to the amount of network activity and CPU load.
On the network side, we've done a lot more to prevent aggressive browser caching of our web pages. Some caching is important otherwise you end up with a baseband/WiFi test, but it's clear what we had previously wasn't working. Brian made sure that despite the increased network load, the baseband/WiFi still have the opportunity to enter their idle states during the course of the benchmark.
We also increased CPU workload along two vectors: we decreased pause time between web page loads and we shifted to full desktop web pages, some of which are very js heavy. The end result is a CPU usage profile that mimics constant, heavy usage beyond just web browsing. Everything you do on your device ends up causing CPU usage peaks - opening applications, navigating around the OS and of course using apps themselves. Our 5th generation web browsing battery life test should map well to more types of mobile usage, not just idle content consumption of data from web pages.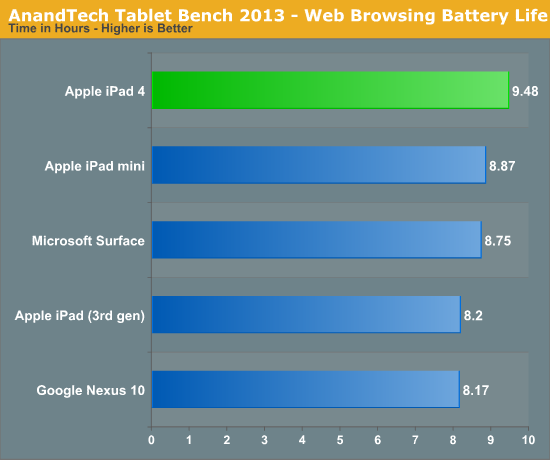 I no longer have a 45nm iPad 2 so forgive me for the incomplete dataset here (it's safe to say that the iPad 2 would at least equal the iPad 4 in battery life, if not exceed it), but battery life has improved appreciably since earlier this year. The iPad 4 lasts around 15% longer on a single charge compared to the 3rd gen iPad. It also edges out the iPad mini and Microsoft's Surface. There's a good advantage over the Nexus 10 as well, but all of these tablets have smaller batteries than the iPad 4..
We haven't yet rerun our new test on all of the tablets, so we turn to our older 4th gen test to provide some additional reference points: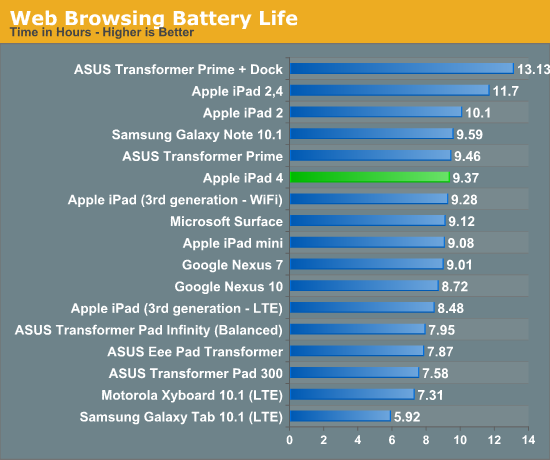 Here we see that although Apple has improved things, the iPad 4 still remains behind the old iPad 2's battery life target. Also note that in a lighter CPU workload where the iPad 4's Swift cores aren't asleep for substantially longer than the iPad 3's Cortex A9s, the difference in battery life ends up being pretty minimal.
Our video playback test remains unchanged from previous tablet reviews. Here I'm playing a 4Mbps H.264 High Profile 720p rip I made of the Harry Potter 8 Blu-ray. The full movie plays through and is looped until the battery dies. Once again, the displays are calibrated to 200 nits: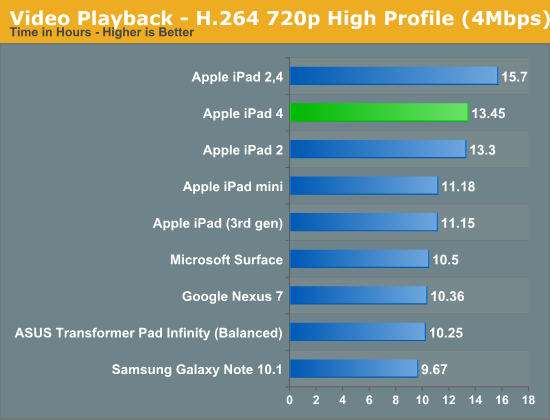 Video playback battery life has finally surpassed that of the iPad 2. As we saw with our camera analysis, Apple did some work on the video encode hardware/software this generation - it's also possible that the decode path saw an improvement as well. The 32nm iPad 2,4 still remains the king of this test but that's a bit of an anomaly. It's rare that we see a pure die shrink with no added performance/features offered these days.
Our final cross-platform battery life test is the new GLBenchmark 2.5.1 Egypt HD test. Here we have a loop of the Egypt HD benchmark, capped to 30 fps, running on all of the devices with their screens calibrated to 200 nits.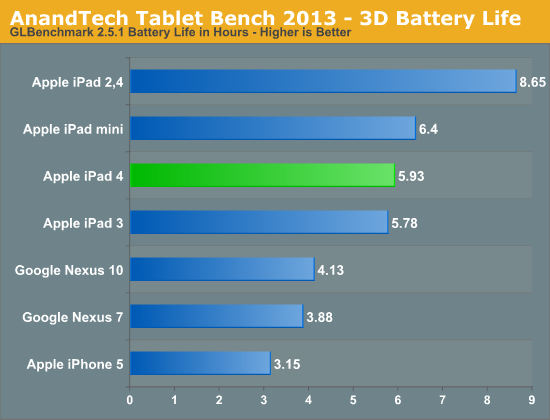 The results here actually surprised me a bit, but they make sense when you think about them. Capped at 30 fps (like many heavy iOS games are) the 4th generation iPad actually has GPU performance to spare in the Egypt HD test (avg frame rate is 40 fps vs. 21 fps for the iPad 3). Despite the fact that the 4th gen iPad has a more power hungry GPU, that extra performance remains partially unused which, when combined with the more power efficient 32nm LP process, gives the new iPad a slight edge in gaming battery life. Note that this only applies to the situation where the workload is identical between the iPad 3 and 4. Earlier I showed that some games actually put the increased shader power to good use and increase image quality. In these cases where the iPad 4 is doing more physical work than the iPad 3, you may see no improvement in battery life or even a regression.
Thermals
The display and backlight in the 3rd generation iPad, combined with the large 45nm SoC, resulted in a tablet that got pretty warm under load. The 4th gen model doesn't do away with the display but it does move to silicon that can drive to low power sleep states quicker than before (given the same workload). The result is a tablet that has the potential to run a bit cooler depending on what you're doing with it.
Under full load however there's no getting around the fact that both the CPU and GPU cores are significantly faster than their predecessor. Running Infinity Blade 2 for an hour produced slightly higher surface temperatures on the iPad 4 vs. the iPad 3:
Thermal Comparison - iPad 3 vs. 4 - Infinity Blade 2 Loop (1hr)
Temperature Measurement Location
Apple iPad 4
Apple iPad 3
Back of Tablet, Apple Logo
35.7C
34.4C
Back of Tablet, Hottest Point
39.9C
39.1C
The difference isn't huge and it's only noticeable if you switch between the two tablets, but there's no real improvement in worst case thermals. The iPad 4 remains one of the warmest tablets that I've used. It doesn't get uncomfortably hot but I would prefer a cooler running device. Unfortunately until we see a big improvement in display power consumption, I just don't know how that will be possible. The move to 20nm won't happen anytime soon.
Final Words
The 4th generation iPad is a good evolution over the 3rd generation model. It doesn't fundamentally change the device or its function, it just makes it better. Battery life and performance are both improved over the iPad 3, and on the graphics side we finally have an SoC capable of driving good looking games at the iPad's native resolution. I don't know that there's substantial enough of a change to warrant an upgrade from the iPad 3 (unless you happen to be a game developer), but if you've been considering the iPad the 4th gen is a definite improvement over its predecessor.
If you're torn between the big and mini iPads, I've been recommending the mini for those who plan on traveling a lot with their tablet and the iPad 4 for those who will mostly use it at home. The exception to the travel stipulation is if you're a photographer and plan on using your tablet to show your portfolio/proofs/etc, in which case the color accuracy of the iPad 4 trumps the mini's portability.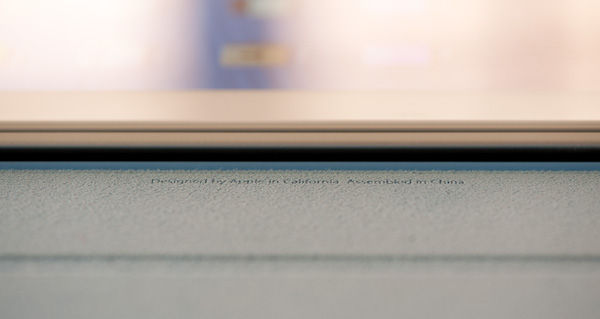 It's interesting to me that the chassis and thermals haven't really changed since the iPad 3. Given the short cycle time between the 3rd and 4th generation iPads, I suspect there's not a whole lot of time to implement any major changes. I do almost wonder however if we won't see this chassis stick around for one more generation. I just don't know that there's room to shrink the design any further without substantial improvements in display efficiency.
Long term I do wonder what the future holds in store for the big iPad. The iPad is very similar in footprint to the 11-inch MacBook Air, and once the 11-inch MBA gets Haswell/Broadwell we may even see similar idle power battery life. The 13-inch MacBook Pro with Retina Display is pretty much the 13-inch rMBA that everyone wanted, I wonder if a future 9.7-inch iPad may be the same thing for the 11-inch MBA. Ultimately this brings convergence to mind, which itself leads to a lot of questions about form factor, OS and ISA. Apple has been quick to dismiss Microsoft's attempts to bring touch to notebooks, but there's a lot of history around Apple laughing at something only to bring forth its own take later on.
Taking a step back and looking at the market as a whole, there is competition the iPad has today that it didn't previously. Google's Nexus 10 surpasses the iPad 4 in pixel density, although it loses out in color accuracy. I can't stress enough that the competition really has to focus on calibrating its displays in addition to spending money on delivering a good panel. The Nexus 10 is priced more aggressively at $399 and ships with a faster CPU as well. The latter is interesting, especially given how recently Apple introduced its Swift CPU architecture. I wonder if we'll see Apple stick with the holiday launch schedule or move to a different release cadence once again, in order to continue to remain at the forefront of silicon technology.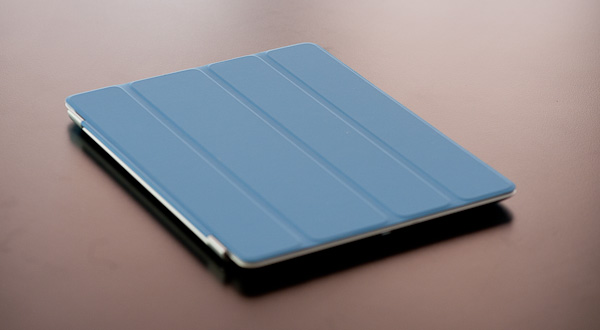 When choosing between the iPad 4 and Nexus 10 decision boils down to, as is often the case, whether or not you feel more at home in Android or iOS. I've viewed the divide there as a line separating a computing device from an appliance. There's overlap in capabilities, but the overall experience tends to fall along those lines for me. You need to ask yourself what type of device you're more interested in when it comes to a tablet. I suspect Apple's success in the mainstream market with the iPad is due, in no small part, to just how appliance-like the iOS experience can be. It's not for everyone but I can see how it has resonated well among some audiences. Google's $100 price advantage isn't insignificant, and similar to our Nexus 7 vs. iPad mini recommendation, if what you want is a tablet and not necessarily a tablet that runs iOS, the Nexus 10 takes the cake.
Microsoft is now in the mix with Surface RT and Windows RT/8 tablets from its partners. These offerings are pursuing a slightly different user who wants convergence between a tablet and notebook. Conceptually I like the idea. I'd love to be able to only carry around a single device that serves as a wonderful tablet and productive notebook at the same time. I don't believe any of those devices are quite there yet, which makes tablet/notebook convergence still a fantasy for me.