Original Link: http://www.anandtech.com/show/6490/holiday-2012-small-form-factor-buyers-guide


Evolution of the Small Form Factor
The first small form factor systems I built used Shuttle Computer barebones, back in 2006. One had an AMD Athlon 64 X2 CPU installed, and the other used an Intel Pentium D (Pentium 4 dual-core) CPU in it. If you remember these processors, you might already raise your eyebrows at the wisdom of putting these chips in a small form factor system. Compared to today's processors, the AMD dual-core put out a lot of heat, and the Intel dual-core could practically be used as a space heater. Combined with 80mm case fans, non-80+ power supplies, and 2.5V DDR memory, these systems ran hot and ran loud. I ended up having to extensively modify the AMD-based Shuttle to get it to operate to my satisfaction, and I never got the Intel-based system running as well as I wanted it to—and that's putting it diplomatically. [Ed: I reviewed many a Shuttle system back in the day; I would say only about a third of the units ran without trouble past the two year mark! Other brands were similarly unreliable.]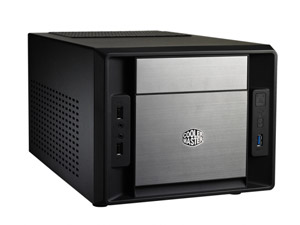 Nevertheless, the potential benefits of the small form factor were apparent, despite technology that wasn't quite there. Small form factor systems take up very little space, which is especially appealing in cramped conditions, like cubicles, dorm rooms, and when you want more room on your desk for a bigger monitor. They're easy to transport because you can fit it under one arm and they don't weigh much. There's also an aesthetic appeal to minimalists like me who like the efficiency of having no more computer than necessary to accomplish computing purposes.
Early last year I wrote a guide featuring nettops, small form factor computers that were useful for the most basic computing tasks. These computers are now all but dead, having been replaced by the explosion of tablets. However, more powerful small form factor systems remain a viable option for a desktop computing solution. Intel's current Ivy Bridge-based CPUs have very low TDPs—even some quad-core SKUs have TDPs of 55W or less under full, sustained load. And AMD's current Trinity APUs pack a quad-core CPU and discrete-level GPU into a 100W thermal envelope. Both Intel and AMD solutions will typically produce far less heat than that, too, considering most people do not put their computers under 100% load for extended periods of time, and these chips idle at low power consumption levels. Furthermore, any PSU worth its salt features 80% efficiency or better, and DDR3 memory pulls 1.5V or less. We've come a long way since 2006!
In this guide we've outlined small form factor gaming desktops, a file server, and on the next page, a diminutive desktop that won't break the bank.
Small Size, Small Price Tag
While Intel has yet to release Ivy Bridge-based Celeron-class (i.e. cheap) CPUs, I briefly reviewed the Celeron G530's performance in a previous budget buyer's guide. Intel has, however, given its entry-level chips a modest speed bump in that the Celeron G540 and G550 models are often available for a dollar or two more than the G530. Because they are adequate for day-to-day tasks and are priced so low, they remain the kings of the budget CPUs.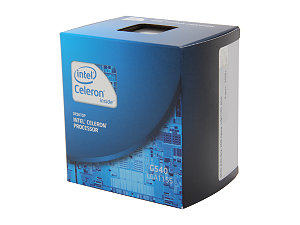 We've paired the Celeron G540 with one of the least expensive ITX Socket 1155 motherboards, Intel's BOXDH61DLB3. While there are less expensive boards, reliability issues prevent us from giving them the nod in this buyer's guide. Intel's entry-level ITX model offers basic features as well as USB 3.0 ports. Note that it does not have a PCIe x16 lane, instead offering a single PCIe x1 lane. This is likely not a concern for a budget, general office productivity box that will likely never need a video card installed but might need a wireless adapter card. Furthermore, its SATA ports are limited to SATA II speeds, so the newest SSDs that use SATA III will be crippled. Again, though, this is a budget system and something has to give. If you need a PCIe x16 lane and SATA III ports, you'll need to step up to a board like ASRock's B75M-ITX or ASUS' P8H77-I.
Housing the budget build is Apex's MI-008, a longtime favorite of mine for cheap ITX systems. It's reasonably well-constructed, and comes with a serviceable 250W power supply. Its thermals aren't particularly impressive, but for a system lacking a discrete graphics card and running a Sandy Bridge Celeron, it doesn't need to have the best airflow. The MI-008 can accommodate full size hard and optical drives, which helps keep costs down.
As for the memory, a single 4GB stick of budget DDR3-1333MHz is sufficient for basic computing in Windows 7 64-bit (or Windows 8 if you want to go that route), and leaves an open slot so upgrading to 4GB in the future will be cheap and easy. Hard drive and solid state drive prices are especially dynamic this time of year, making recommendations difficult. While day to day hard drive prices remain elevated in the wake of the notorious Thailand floods, sale prices are beginning to get back to where they were before hard drive supplies were disrupted late last year. If you're patient and pay attention to prices, you will likely be able to snag a mainstream 7200RPM 1TB hard drive for $60 or less. If you don't need much local storage, a 64GB SSD will give you an enormous performance boost for about the same price.
While Windows 7 64-bit remains the de facto standard operating system for PCs, note that Windows 8 64-bit is now also available. Note that for this budget build, the $92 Windows license accounts for about 25% of the total cost. If you're on an extremely tight budget, or simply want to explore other operating systems, be sure to check out a free OS like Ubuntu.
Check the next page for our small form factor file server build.
Up to 24TB of storage in a 5 gallon case
A year ago I wrote a file server builder's guide, which generated more discussion than any of my other guides. Succinctly, there are a lot of options to consider when you build a file server. There are many operating system choices, from FreeBSD and FreeNAS, Ubuntu and Samba, to Windows Home Server 2011. You can read more about those software solutions in the previous file server guide, as the information remains relevant. Windows Home Server 2011 gets the nod here, simply because of its ease of use. If you're willing to spend a bit more time implementing a free file server OS, there are many compelling alternatives.
Dustin recently reviewed Fractal Design's new ITX case, the Node 304. What impresses me most about the Node 304 are its sleek styling and its ability to house six full-size 3.5" hard drives. As 4TB drives are the highest capacity models available to the mainstream market, the Node 304, which has a volume of about 5 gallons, has the ability to put up to 24TB of storage in a small footprint on your desk or on a bookshelf. My own testing indicates that the Node 304 is capable of keeping lower RPM (i.e. "green") hard drive temperatures well within comfortable operating temperatures (less than 40C) even under full, artificial load.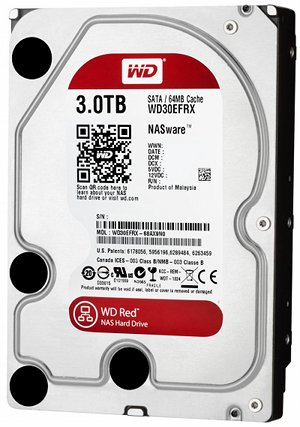 That said, the Node 304 is, as you might imagine, cramped when you stuff it full of six hard drives. To ameliorate this concern, we're pairing it with Silverstone's ST50F-P power supply, a 500W 80+ unit that is one of the smallest ATX power supplies available. Furthermore, we're recommending Silverstone's short cable kit, which helps with installation and cable management.
ASUS' P8H77-I is one of the few ITX motherboards with six SATA ports. As such, expansion cards aren't necessary to fill the Node 304 to its maximum hard drive capacity. This motherboard is also particularly well laid out when installed in the Node 304, which again helps with installation and cable management. It's important to note that file servers do not require powerful processors, so again the Celeron G540 gets the nod here.
Finally, Western Digital released its Red line of hard drives this year, which Ganesh reviewed. These drives are ideally suited for server use: they sip power, they're user configurable, and they run cool and quiet. Western Digital Red drives also carry a 3-year warranty, compared to the 2-year warranty of Western Digital's Green drives and many of Seagate's higher capacity storage drives. These Red series drives are available in 1TB, 2TB, and 3TB capacities; hopefully a 4GB model will be available soon. 4TB hard drives are currently available from Seagate and Hitachi. That said, the base model file server outlined below features a single 3TB Red drive as this capacity represents the best dollar per GB ratio of the three Red models. Of course, only you can determine how much storage you need, and definitely watch prices as I've seen these fluctuate wildly over the last month in terms of cost. Also keep in mind that consumers are not in a good position to judge the reliability of hard drives, and that the plural of anecdote is not data.
On the next page, we outline two SFF gaming systems.
Intel SFF gaming system
The de facto king of the gaming CPUs remains the Intel Core i5-3570K, a quad-core SKU with a base frequency of 3.4GHz that can turbo to 3.8GHz, and features an unlocked multiplier for easy overclocking. Though the K-series chip is easy to overclock and doesn't produce much additional heat (vs. stock) when modestly overclocked, you'll want to exercise caution overclocking in a mini-ITX box.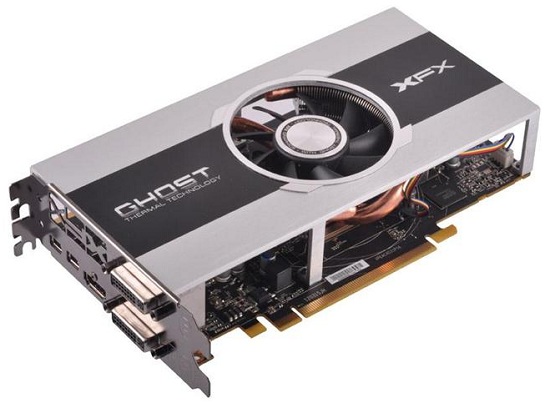 To facilitate conservative overclocks of the i5-3570K, ASRock's Z77E-ITX motherboard gets our recommendation for a relatively inexpensive Z77 ITX board that nevertheless performs well. It's also laid out in a manner that facilitates easier cable management than many other Z77 boards when placed in our recommended case, the BitFenix Prodigy. The Prodigy is an interesting case, from its appearance to its internal layout. AnandTech reviewed this unique case recently, and it earned our Editor's Choice. Bluntly, ITX systems are not always a joy to assemble because of the cramped spaces entailed, but I've enjoyed every Prodigy system I've put together.
The AMD Radeon HD 7850 1GB yields arguably the best performance for a GPU under $200. Priced roughly the same as the NVIDIA GTX 650 Ti (both can be found around $150 on sale and/or after rebate), the 7850 outperforms the 650 Ti in nearly every metric. You can read more about what to expect from a Radeon HD 7850 1GB card in Ryan's review. Note that in order to accommodate this GPU, you will need to remove the modular drive cage from the Prodigy.
Rounding out the build, we're recommending an 8GB kit of DDR3-1600Mhz (the extremely overclockable Samsung 8GB kit with modest official specs), a standard 1TB hard drive, and like the small form factor file server, a small, modular power supply—the Silverstone ST50F-P.
Though this small form factor gaming rig will produce spectacular frame rates in most games, it does so at a price. If you primarily play less demanding games, or play at resolutions lower than 1080p, you can save a lot of money by going with the AMD APU small form factor gaming build we'll detail next.
AMD SFF gaming system
I recently posted an AMD Trinity APU buyer's guide, in which I highlighted the A10-5800K's gaming abilities. Briefly, Crysis: Warhead, Metro 2033, DiRT 3, Total War: Shogun 2, Portal 2, Battlefield 3, Starcraft 2, Elder Scrolls V: Skyrim, Civilization V, World of Warcraft, Left 4 Dead, Diablo 3, Aliens vs. Predator, and Minecraft are all very playable (at least 50-60fps) at 720p resolution and moderate details. Gaming at higher resolutions like 1680x1050 changes consideration of the A10-5800K as a "good enough" gaming processor. Metro 2033 and Aliens vs. Predator in particular start to struggle, and maintaining average frame rates higher than 40fps requires lowering quality settings in most of the remaining titles listed above. You can read more about the top of the line AMD APU's gaming performance in Anand's review.
Unfortunately there are very few Socket FM2 motherboards available in American retail channels that use the ITX form factor. Of the two I've tried, I prefer the MSI FM2-A75IA-E53 because its SATA ports, USB 3.0 front panel header, and 24 pin power connector are all adjacent to each other, which makes stringing cables throughout a small ITX case that much easier.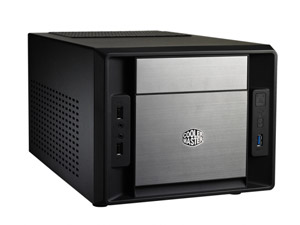 Housing the A10 APU and its MSI FM2 motherboard is the Cooler Master Elite 120. Dustin reviewed this case and I agree with his main conclusions: its thermals are somewhat limited and it's better suited to more modest systems. As we've outlined below, there's no discrete GPU in this build, so that concern is simply irrelevant. If you decide to run Hybrid Crossfire aka Dual Graphics at some point in the future, the GPUs recommended for pairing with the A10-5800K are physically small and have relatively low TDPs, so the Elite 120's limited thermals should remain a non-issue. Best of all, this is a lot of case for not much money given its $50 MSRP.
AMD APUs benefit from faster DDR3, so we're recommending a kit of DDR3-1866MHz here. Take care to not buy a kit that has unnecessarily heatspreaders, as space is at a premium in this ITX build. As stated earlier, hard drive prices are highly variable right now, so keep your eyes on prices. We're recommending a standard 1TB 7200 RPM drive here, which should accommodate even larger gaming libraries. Finally, powering everything we have a standard budget PSU, Antec's Neo Eco 400C. If the Neo Eco 400C isn't priced well in your area of the world, you can always consider the Corsair Builder Series 430W, Antec Earthwatts 380W, or even the Seasonic 300W.
We have a few concluding remarks on the final page.
Conclusions
It never ceases to impress me how rapidly PC hardware advances. Compared to the SFF systems we recommended in 2011, today's small computers either cost less, are substantially more capable, or both. I am particularly pleased with the continued innovation in the ITX case market. That said, I remain disappointed in the lack of diversity of FM2 ITX boards, and I hope that motherboard manufacturers address this sooner than later, as AMD's Trinity APUs lend themselves particularly well to SFF systems.
Intel's side of the equation is served reasonably well in the budget market with Sandy Bride based Celeron chips, but we're still waiting for Ivy Bridge based Celeron offerings. The trade off with Intel right now remains one of generally better CPU performance with worse graphics performance - substantially worse when we're looking at Celeron G540 vs. a Trinity APU. If you don't care about graphics and have reasonably mainstream media habits, the Celeron chips are a good option, but as we see additional emphasis on heterogeneous compute that could change.
As I've alluded to throughout the guide, it's especially important to keep your eyes on prices as we approach 2013. Retailers, both locally and online, change prices frequently and sometimes by large amounts. Identifying specific components and watching their prices will help you acquire them for as little as possible. AnandTech's Hot Deals Forum is a great place to find out about great prices. Finally, you can ask questions of fellow enthusiasts, and share your expertise in AnandTech's General Hardware and SFF Forums.