Original Link: http://www.anandtech.com/show/7004/gigabytes-haswell-motherboard-lineup-video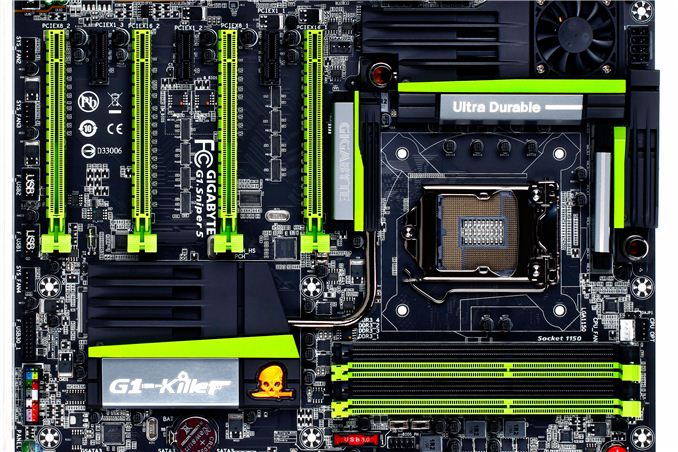 Today is all about Haswell and Gigabyte is kicking things off with a video tour of some of their Haswell motherboard lineup. Colin from Gigabyte stopped by a couple of weeks back to show off some of the latest innovations implemented in Gigabyte's line of 8-series motherboards.
With Haswell the name of the game from the motherboard makers is really polish. With the exception of FIVR (Fully Integrated Voltage Regulator), the 8-series platform is very similar to those that came before it. This gave the motherboard makers time and encouragement to focus on improving user experience as much as possible. As a result we saw tons of attention paid to improving things like UEFI, software utilities and ease of use. Check out the video below to see what Gigabyte did this round.