Original Link: http://www.anandtech.com/show/7311/hands-on-with-the-new-iphone-5s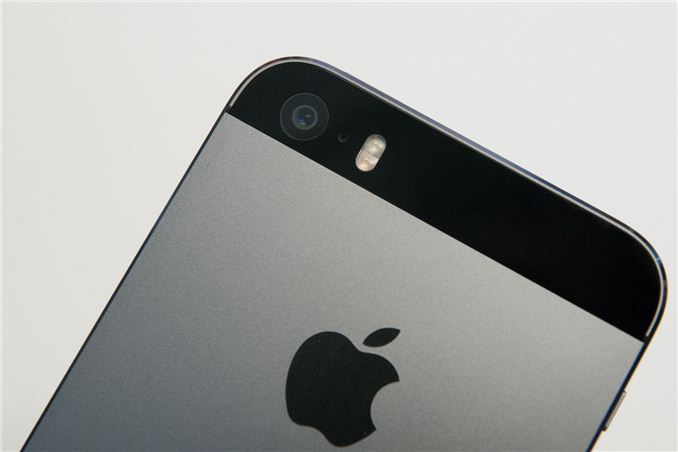 After playing with the iPhone 5C, I played with the new iPhone 5S that includes a faster A7 SoC and M7 sensor fusion hub, fingerprint sensor home button, improved 8 MP camera with 1.5µm pixel pitch, F/2.2 optical system, and dual LED flash. The iPhone 5S also comes in two new colors, a space gray, and gold color which complement the white color that was previously available.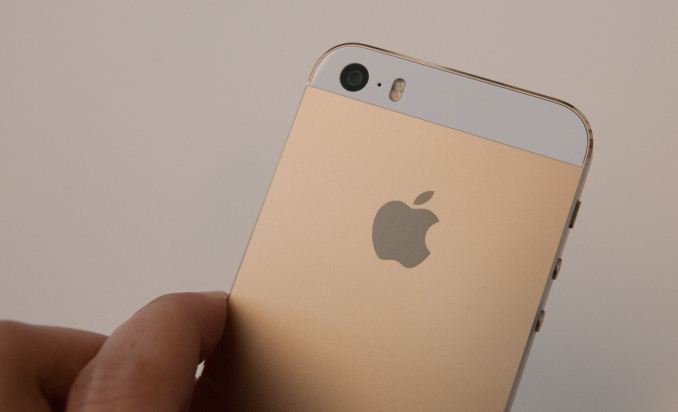 What's interesting about the 5S is of course that touch ID sensor which includes a fingerprint sensor inside the home button. There's no rounded application rectangle icon inside the circle, instead the home button is clear and topped with a flat sapphire cover glass material. There's a complementary settings option where you can train the system to use your fingerprints and control what fingerprints are stored. Tapping and holding your finger on the button quickly unlocks the device, there's a tiny bit of lag but it's still faster than entering a passcode.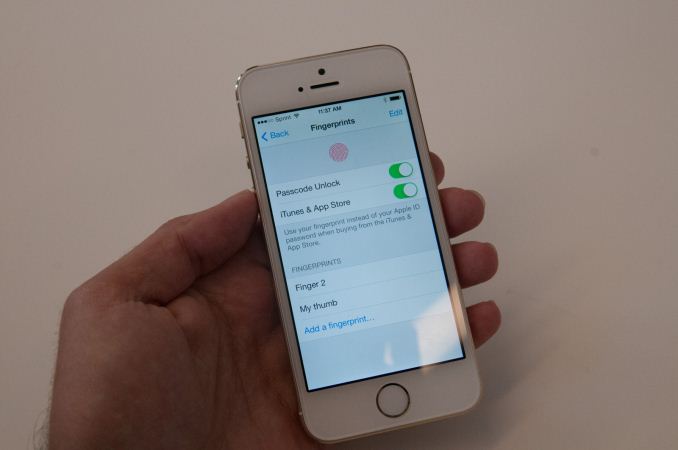 The two new iPhone 5S colors are striking as well, I expected the space gray option to just be a renamed black option from the 5, but it actually has different aluminum anodization and looks like a different color around the edge and back metal parts. Of course there's a dramatic change with the gold colored iPhone 5S, which actually is quite subtle in person and not nearly as dramatic as I thought it would be. It manages to be gold but still elegant and not tacky, I'm impressed with the way Apple tuned this anodization. The materials feel the same as they did on the 5, which is to say excellent.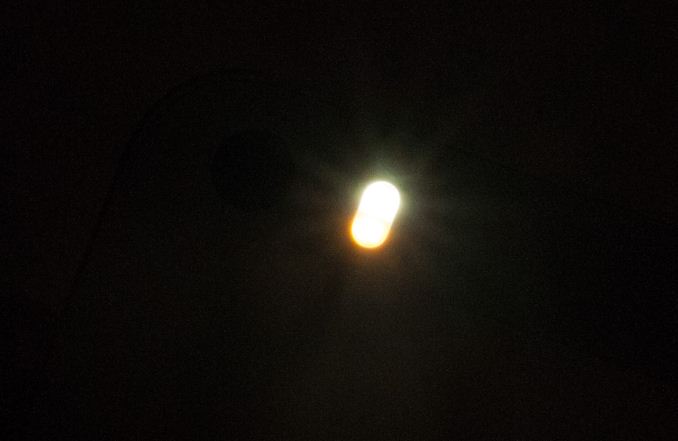 Dual LED color temperature flash firing
The other giveaway on the backside are the changes to the flash system, which now includes two different color temperature flashes which the ISP can change to balance the color temperature of the scene. While I'd still argue you shouldn't be using on-camera flash ever and still prefer natural light, the iPhone 5S's system looks to be a substantial improvement. Correspondingly there's a new 720p120 "slow-mo" option in the camera application which takes videos at 120FPS. In the gallery there are sliders on the playback scrubber bar which control when the 120 FPS video plays back at 30 FPS, for the slow motion effect Apple is going for, but it looks like you can also just get at the higher framerate video played back at normal speed. The rest of the camera improvements we'll have to wait and see with.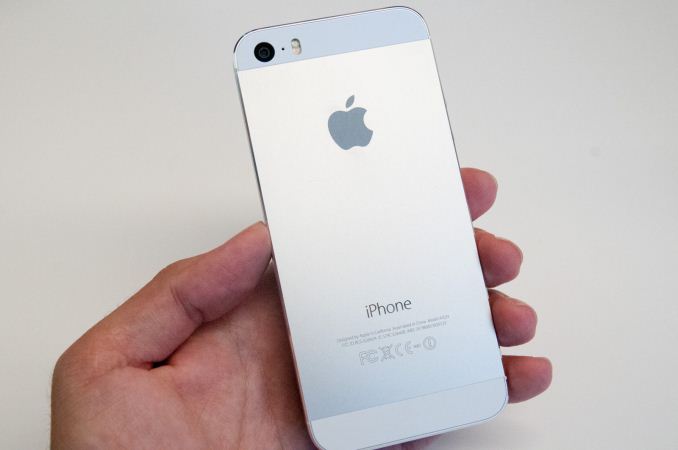 Speed through iOS 7 the 5 was already great, playing around with a few games and especially Apple maps with 3D buildings manages to feel even faster. I'd say in maps with flyovers especially the 5S feels amazingly fast and doesn't hitch or stutter at all.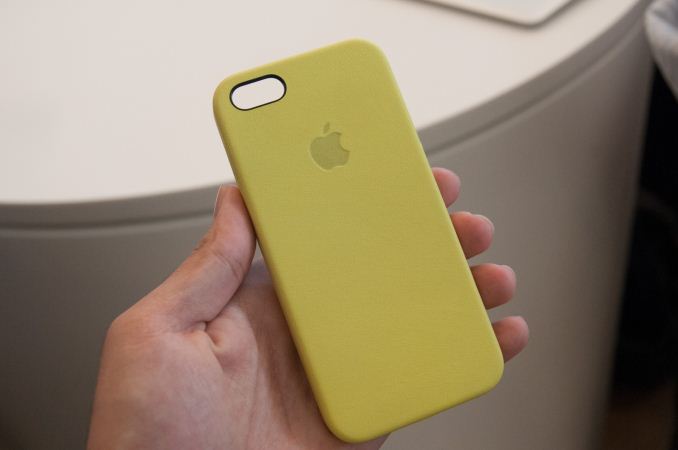 I also played with the leather cases on the iPhone 5S which come in a variety of colors. These are also suede lined inside and feel rigid, and I was told these are actual leather as well.
There's a lot more to talk about on the 5S side and I'd encourage you to check out our hands on video as well.