Original Link: http://www.anandtech.com/show/7321/intel-xmm7160-lte-modem-demonstrated-on-live-network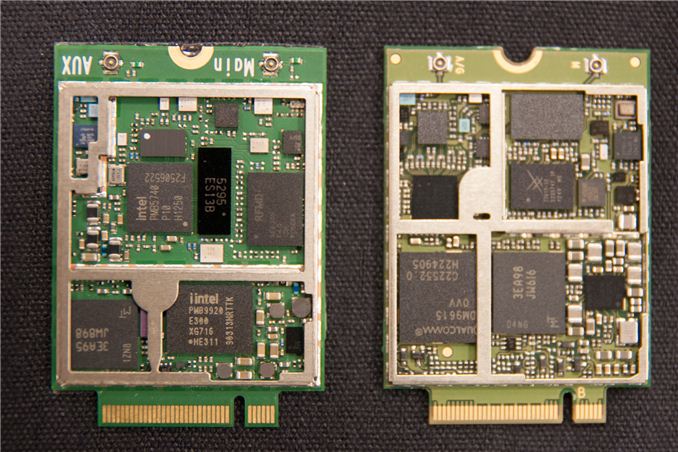 Intel's lone ranger and Principal Engineer Francois Piednoel last night sent out an interesting tweet for anyone following Intel's XMM7160 LTE modem development. Francois posted a video showing LTE working on the Baytrail tablet FFRD platform with XMM7160 inside on a live LTE network, presumably AT&T's. The short video shows speedtest.net downstream throughput of about 55 Mbps inside a busy downtown San Francisco Starbucks cafe.
We also caught a glimpse of XMM7160 in a multimode data card form factor alongside an MDM9615 based design with comparable capabilities. This is the first good look we've been able to get of the baseband alongside DRAM and NAND MCP, PMIC, and above it, transceiver, filters, and power amplifier – the entire reference design implementation. The baseband is the part marked XG716 (X Gold 716) and the transceiver is the other Intel marked part. This kind of module would go into a notebook or tablet form factor for multimode 3G/4G LTE connectivity.