Original Link: http://www.anandtech.com/show/7332/alienware-18-gaming-notebook-review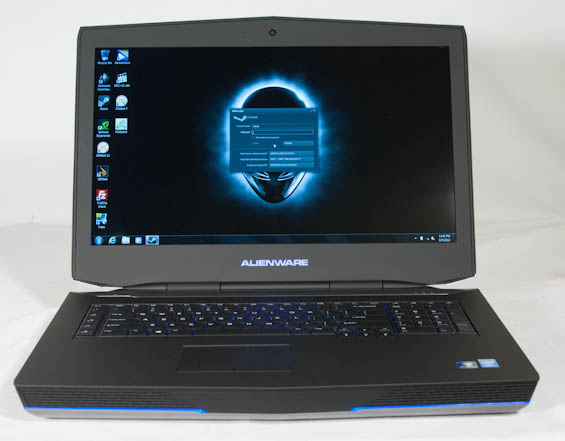 We recently had a chance to play with the Alienware 17, and while it's not the perfect 17" gaming notebook, I'm reasonably convinced it's still probably the best one available. Alienware has done a major refresh of their chassis design across their entire notebook line; the 17 may be a step up from the M17x R3 and R4, but those weren't the notebooks that really needed to be looked at again. The M18x, on the other hand, definitely needed some new shoes.
Coming clean, I was never really a fan of the M18x. Alienware smartly stripped multi-GPU out of their 17" line when they made the jump to the M17x R3 and made that the signature feature of their beef supreme M18x, but the aesthetic just didn't look right stretched to those proportions. A deluxe model with an 18.4" display was always going to be bulky; stretching a fairly attractive look to those outsized dimensions just wasn't the right call.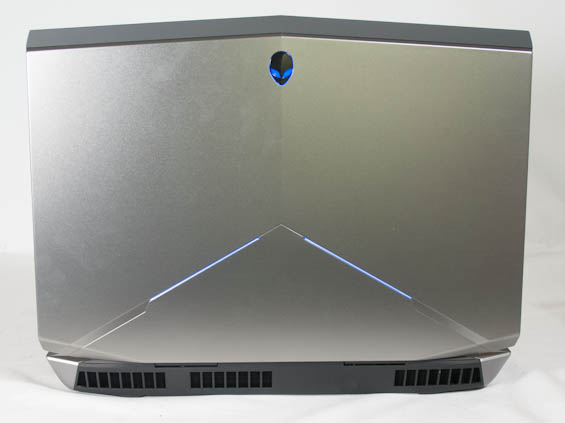 Of course, the other reason why I didn't like the M18x and M18x R2 that much was that at the time, they were just too much. When the GTX 580M was released, it was plenty for mobile gaming, as was the GTX 680M. What changed in the interim? PC games stopped being glorified console ports inhibited by the aging architecture of their launch platforms and started to truly move into the next generation. BioShock Infinite may still be based on Unreal Engine 3, but it leverages DirectX 11 in a major way, and Tomb Raider's TressFX absolutely tears down most high end hardware (though it looks pretty fantastic in the process). That's all ignoring the gorgeous but otherwise criminally underwhelming Crysis 3. Next generation games are arriving, and suddenly we're finding ourselves needing a bit more punch.
Alienware 18 Specifications
Processor
Intel Core i7-4900MQ
(4x2.8GHz + HTT, Turbo to 3.8GHz, 22nm, 8MB L3, 47W)
Chipset
Intel HM87
Memory
32GB (4x8GB) Hynix DDR3L-1600 (Max 4x8GB)
Graphics
2x NVIDIA GeForce GTX 780M 4GB GDDR5 in SLI
(1536 CUDA cores, 771MHz/823MHz/5GHz core/boost/memory clocks, 256-bit memory bus)

Intel HD 4600 Graphics
(20 EUs, up to 1.3GHz)
Display
18.4" LED Glossy IPS 16:9 1080p
SDC4C48
Hard Drive(s)
Samsung SM841 512GB mSATA 6Gbps SSD

Western Digital Scorpio Black 750GB 7200-RPM SATA 3Gbps HDD
Optical Drive
HL-DT-ST CA40N slot-loading BD-ROM/DVDRW
Networking
Broadcom BCM4352 802.11ac Wireless
Killer Networks e2200 Gigabit Ethernet
Bluetooth 4.0
Audio
Realtek ALC668 HD audio
Stereo speakers
Dual headphone jacks and mic jack
Battery
87Wh
Front Side
-
Right Side
SD card reader
Slot-loading optical drive
2x USB 3.0
Ethernet
Left Side
AC adapter
Kensington lock
HDMI in/out
Mini-DisplayPort
2x USB 3.0
Dual headphone jacks and mic jack
Back Side
-
Operating System
Windows 7 Ultimate SP1 64-bit
Dimensions
17.97" x 12.9" x 2.26"
456.5mm x 327.89mm x 57.5mm
Weight
12.1 lbs
5.5kg
Extras
Webcam
USB 3.0
Killer Networks wired networking
802.11ac wireless networking
Configurable backlit keyboard with nine user programmable keys
Warranty
1-year limited
Pricing
$2,099
As configured $3,849+
Incidentally, the model we have in for review can't actually be ordered from Alienware's site right now; the Alienware 18 tops out at dual NVIDIA GeForce GTX 770Ms. This isn't that surprising, as top end chips usually have teething and availability issues. The 780M is a massive jump over the 770M, although two 770Ms in SLI would likely still provide an excellent experience. But a single 780M has 60% more shader power and at least 33% more memory bandwidth than a single 770M, so we're talking about a pretty substantial jump in performance.
The Intel Core i7-4900MQ at the heart of our review unit is a first for Intel; typically x900-branded CPUs are branded Extreme Editions, but this is a garden variety chip with a 47W TDP to boot. The 2.8GHz nominal clock speed on Haswell architecture isn't too shabby, and it's able to turbo up to 3.8GHz on a single core, 3.7GHz on two cores, and a still healthy 3.6GHz on all four. As Jarred pointed out recently, that puts the i7-4900MQ pretty squarely in high end desktop CPU territory.
We also get 32GB of DDR3L-1600 in four 8GB DIMMs, necessitating Windows 7 Ultimate (or at least Professional) instead of Home Premium. I think it's very telling that these gaming notebooks Alienware is seeding to the press are loaded with Windows 7 and not Windows 8 despite the latter having been around for almost a full year now. Alienware continues to offer both operating systems and even "recommends" switching to 8, but it's hard not to see the default 7 as a vote of no confidence.
Impressively, our review unit also comes equipped with a 512GB mSATA SSD courtesy of Samsung, and that's almost enough capacity on its own outside of the substantial 750GB Western Digital Scorpio Black mechanical hard disk that accompanies it. Most gamers may not even have to worry at all about using the mechanical storage. And networking is, as with the Alienware 17, handled by a Broadcom 802.11ac wireless solution and gigabit ethernet courtesy of Killer Networks.
It's not all rosy, though. One of the big upgrades with the Alienware 17 and indeed the modern Alienware line en masse was supposed to be matte finishes on the displays, yet the IPS panel being used on the 18 has a glossy finish instead. I know someone at Alienware is going to throw his hands up and go "screw this, I can't win" after reading this review, but I'd honestly rather have had a matte TN panel than a glossy IPS, even though feedback at the launch of the new line is the reason why the 18 is even offered with an IPS panel in the first place.
If you read the review of the Alienware 17, this part is going to be pretty familiar to you. While the original Alienware M18x looked like they took the M17x R3's chassis design and just stretched it out, the 18 looks like a more proportional super-size of the 17. It's really about as attractive as an 18.4" behemoth is going to get, but users who aren't interested in a 12 pound notebook need not apply.
As with the Alienware 17, we have an aluminum lid with accent lighting, bevelled body with lit trim, and soft touch plastic used on the majority of the touchable surfaces. I know a lot of you don't like how Alienware notebooks look, but I really have to stress that photos don't do them justice. I wasn't a fan either until I actually laid hands on and spent time with the M17x R3, and the same was true of the 17 and now the 18. Once you sit there and use the notebook, you start to dig it. The configurable lighting can be as ostentatious or mundane as you like; I configured mine magenta simply because you never see anyone with a magenta-backlit notebook.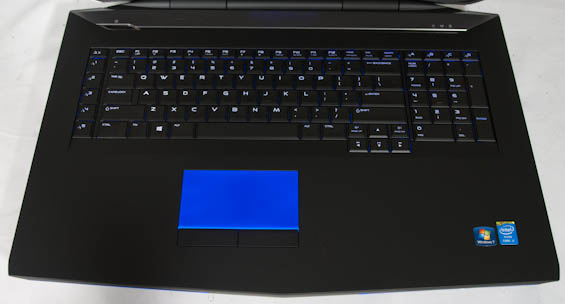 With all that said, my reservations about the Alienware 17's keyboard and touchpad continue to apply to the 18. I'm not a fan of the revised keyboard layout as the programmable keys above the number pad make virtually no sense, and I never liked the column of programmable keys next to the primary keyboard on the original M18x. If you navigate a keyboard by touch, you're used to feeling for the Control key by finding the bottom left of the keyboard. On this keyboard, you'll wind up hitting the 5th macro key instead of Control. If Alienware is going to continue to include these keys, they need to adjust their position so that they're more distinct from the rest of the keyboard.
I'm also still not a fan of the backlit touchpad and vastly prefer the lit trim on the old model. Backlighting the touchpad just creates this giant block of light whenever you use it, and while you can certainly disable it, you can't disable paying for it.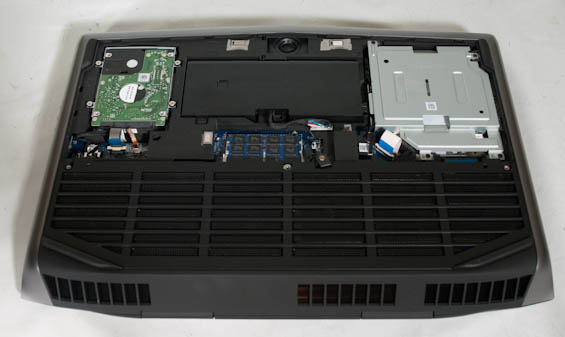 The interior is also a lot less user friendly than it used to be. The primary panel only reveals the drive bay and two DIMM slots. Thankfully, one of the major benefits of Dell owning Alienware is that detailed service manuals for end users continue to be readily available for Alienware notebooks.
I like how the Alienware 18 looks a lot more than I did the M18x and M18x R2, even if it feels even bulkier than those beasts. As far as I'm concerned, something like this is basically an all-in-one in a different shape and without the touchscreen. I'm still more bullish on the Alienware 17 for the majority of users, but at least the 18 is more justifiable than its predecessors were.
I'll admit we're getting a pretty solid workout with the NVIDIA GeForce GTX 780M. There are reasons, though. First, the 780M's performance has been very inconsistent since it launched. While some notebooks just needed driver updates (like the Alienware 18), most needed a BIOS update and driver update after the fact. And there's no getting around the fact that the 780M seems to be just plain underperforming. Is part of that due to Haswell? Certainly; for gamers, Haswell as an upgrade over Ivy Bridge is disappointing to say the least. But I suspect there's BIOS and/or driver tweaking still yet to be done to bring the 780M in line with where it really ought to be.
The other reason is that AMD just plain didn't show up to this party. There's a Radeon HD 8970M on the market, but AMD's Enduro is still a bit of a mess, and the 8970M itself is just a rebrand of the 7970M, a chip which already has a hard time competing with the 680M. If I were a betting man I'd expect actual competition to the 780M to materialize sometime in October or November. Hopefully the 780M's issues will have been completely ironed out by then.
Of course, with all that said, the 780M still works pretty well, and NVIDIA's SLI technology is incredibly sound and sturdy. The Alienware 18 boasts dedicated cooling for each GPU and the CPU, and the Intel Core i7-4900MQ should give the two 780Ms plenty of breathing room.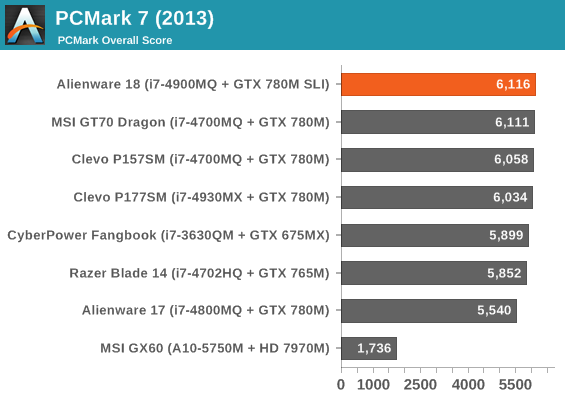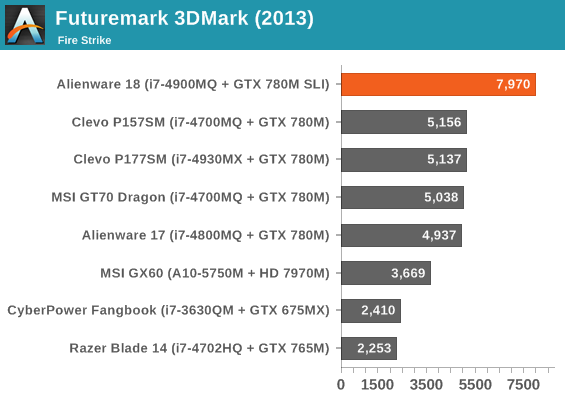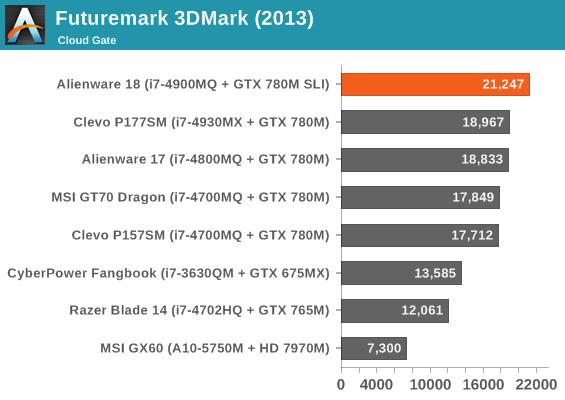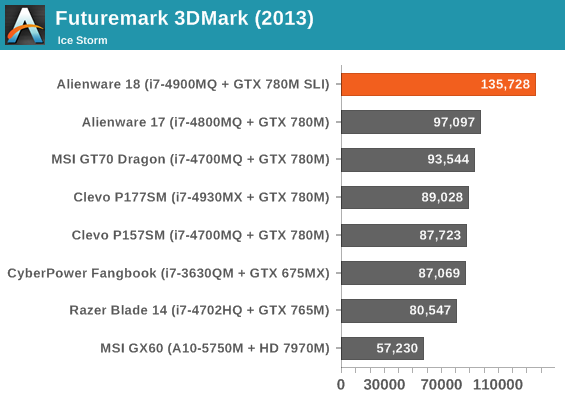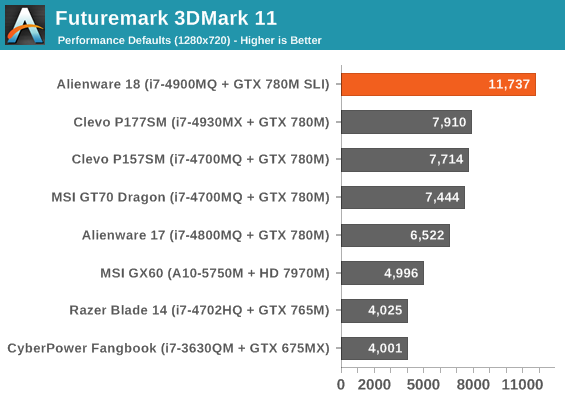 The Futuremarks are as kind to the Alienware 18 as they ought to be. What I want to point out is the PCMark 7 score. The MSI GT70 Dragon we tested is using three SSDs in RAID 0 while the Alienware 18 has to "make do" with a single 512GB (though you can certainly put multiple SSDs into it and stripe them), yet their PCMark 7 scores (a benchmark notoriously SSD friendly) are almost identical. While modern SSDs are hitting bandwidth limitations on SATA, I feel like you'd be hard pressed to really notice a difference with higher throughput in any practical applications.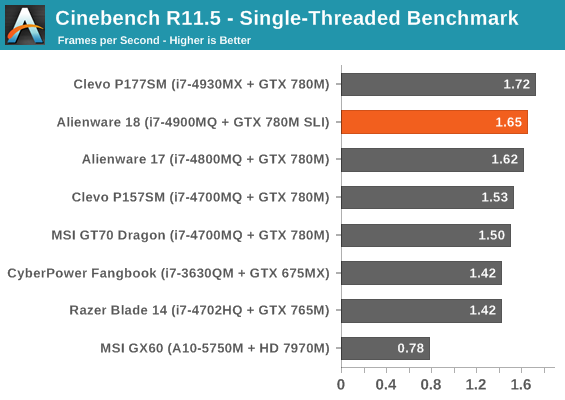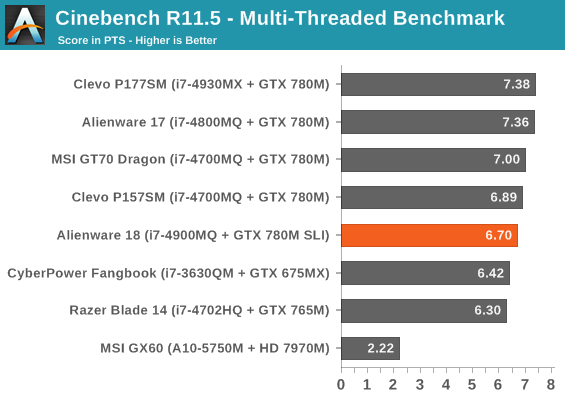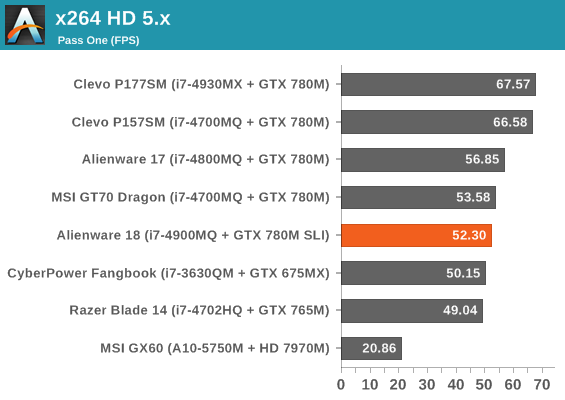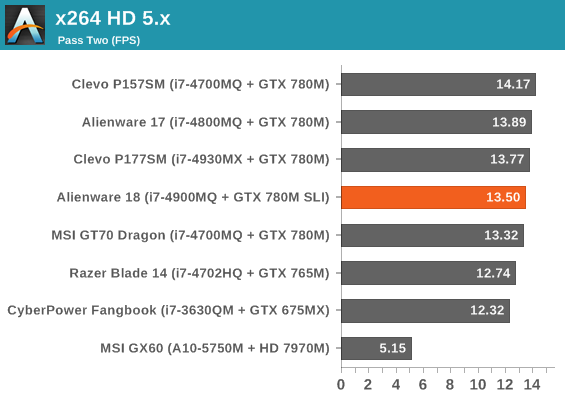 I'd be interested in figuring out why Haswell is underperforming in the Alienware notebooks, though. In our synthetics, the Alienware 17 and now the 18 just aren't stacking up where they ought to be, especially our x264 testing. Performance isn't alarmingly poor, but they're definitely having trouble keeping up with Clevo's Haswell implementations.
The aforementioned issues with the NVIDIA GeForce GTX 780M don't prevent it from turning in an excellent performance, just not the one we'd hoped for. That in mind, the two 780Ms in the Alienware 18 are still able to offer a fantastic gaming experience with a decent amount of headroom.
Results for our "Value" benchmarks are in Bench but not really necessary when you're dealing with this much gaming horsepower. For academic purposes I'll trot out the "Mainstream" benchmarks before hitting the high end where the Alienware 18 will really shine.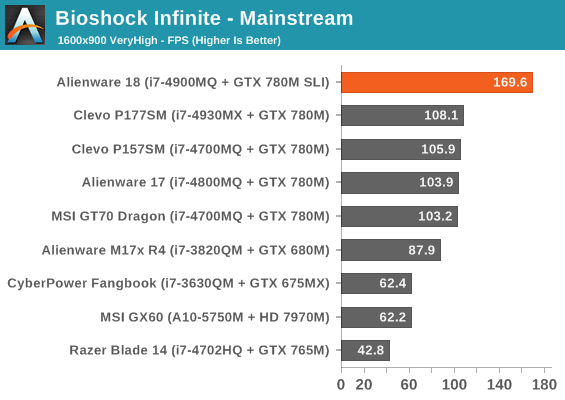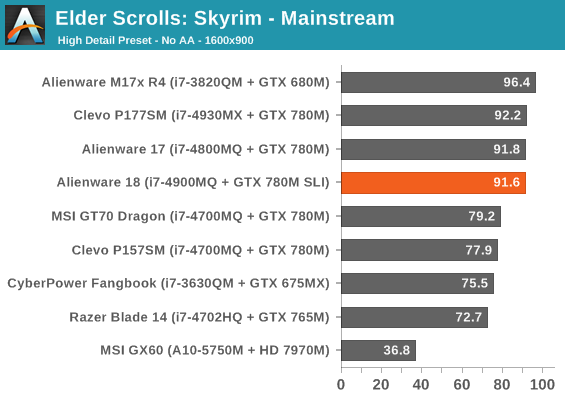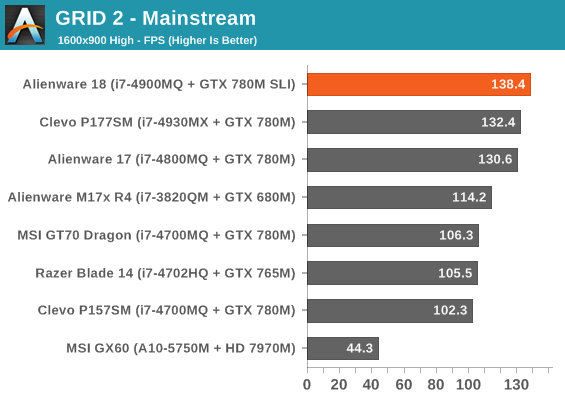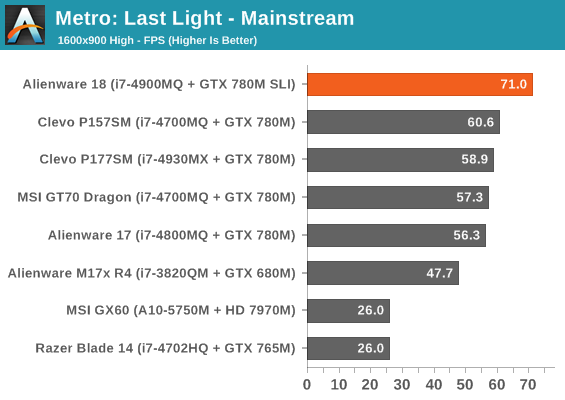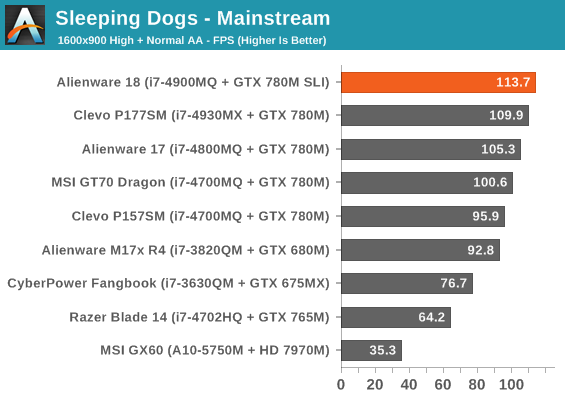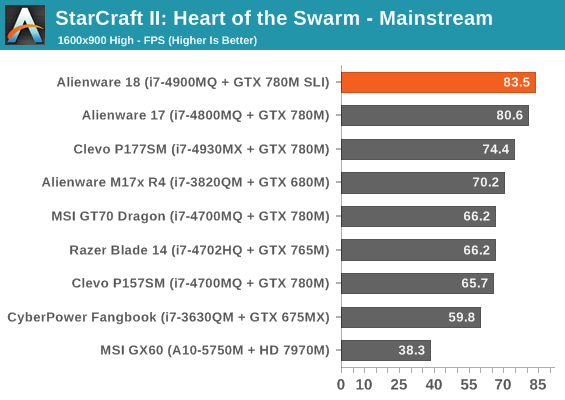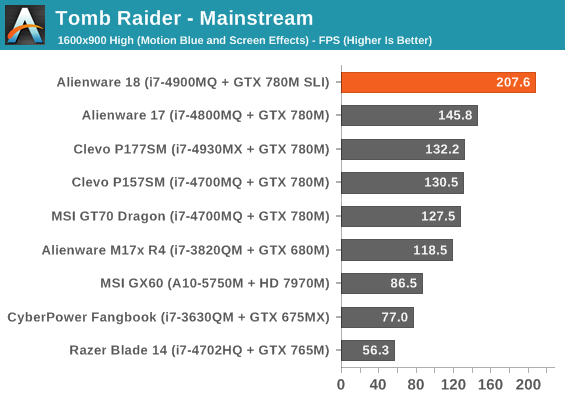 The mainstream benchmarks are at least helpful for teasing out which games are more CPU limited versus which ones are more GPU limited. Skyrim and StarCraft II are old hands, but we've found GRiD 2 to also be a bit exacting on the CPU. Of course, the enthusiast class 1080p benchmarks are where the two GTX 780Ms in SLI will really stretch their legs, and for these we've included performance data from a desktop system with an overclocked i7-4770K and GeForce GTX 780 as a point of comparison.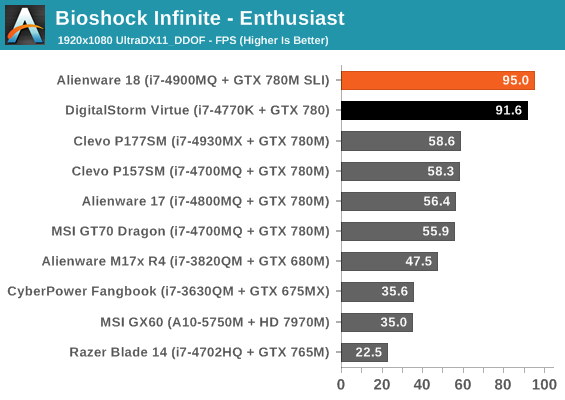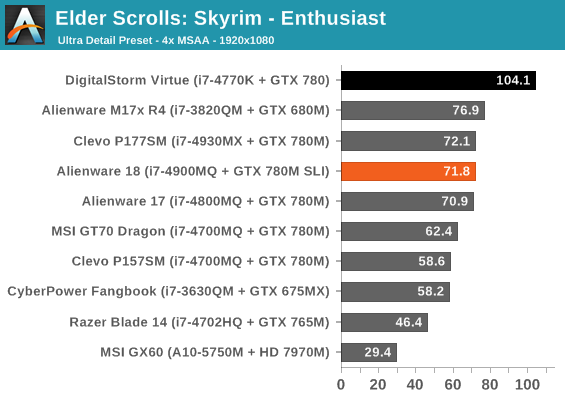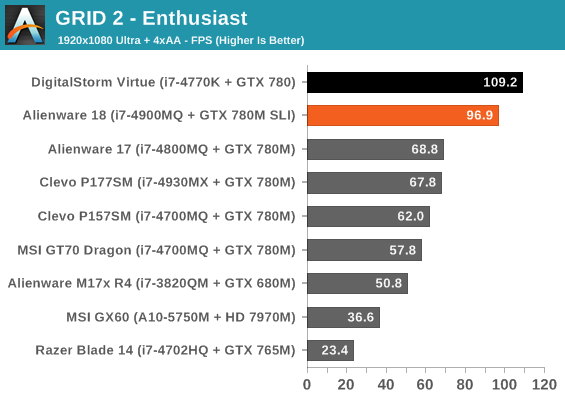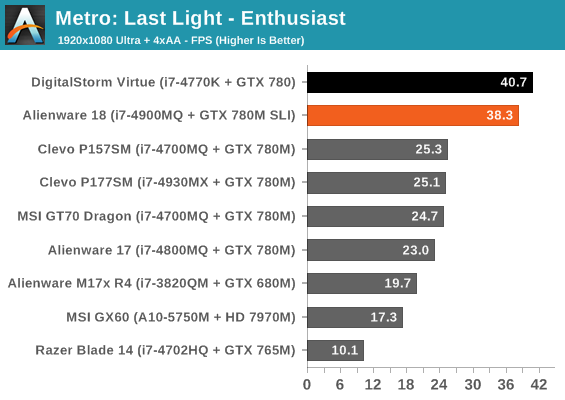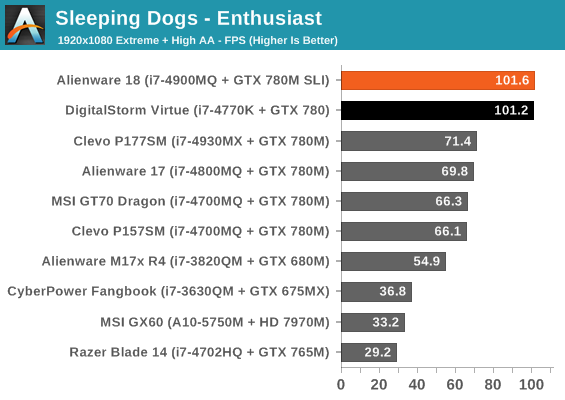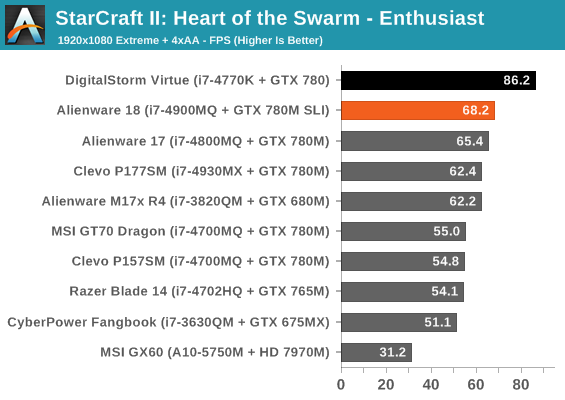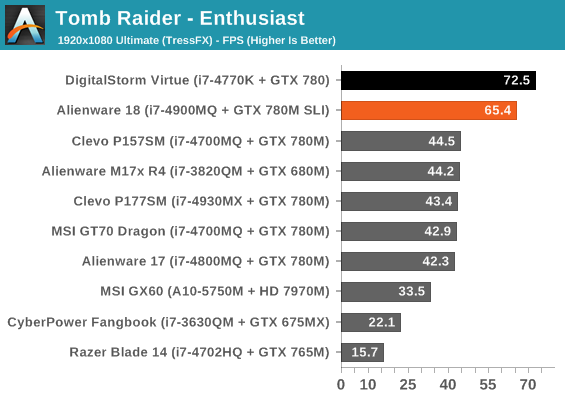 Skyrim and StarCraft II continue to scarcely benefit from the extra GPU horsepower, and keep in mind that SLI does have CPU overhead, but every other game gets a healthy boost. Unfortunately a single desktop GTX 780 paired with a 4.4GHz Haswell chip is still at least as fast or faster. While there are games that obviously need more CPU power, I honestly think the Alienware 18 would benefit as a whole from a jump to the much more expensive i7-4930MX. That puts the buyer in an unfortunate position; the 18 is already very expensive to begin with, but if you want to get the most out of your multi-GPU configuration you're probably going to want to have the extra headroom the i7-4930MX will give you to play with, which is a $500 upgrade on top of the highest end stock model.
Display Quality
I'm pretty sure this is starting to get frustrating for all involved. Alienware originally wasn't going to include an IPS panel on the 18, but feedback at their launch caused them to add it at the last minute and bump the base price by $100; that's not really a bad trade-off, because when a notebook is already starting at two bills, what the heck does an extra 5% matter?
The problem is that the Alienware 18's IPS display is glossy at a time when everyone else is going with matte, ironically including Alienware. So now we're left with six of one, a half dozen of the other, depending on your perspective.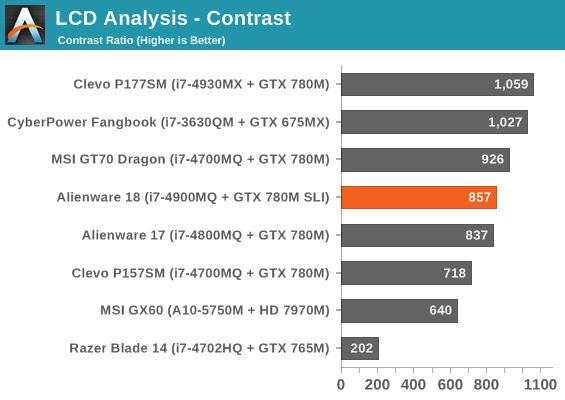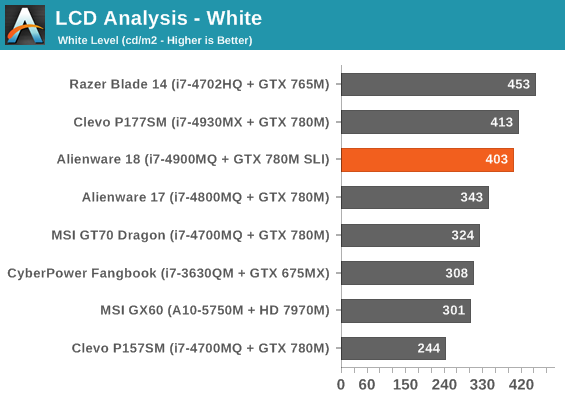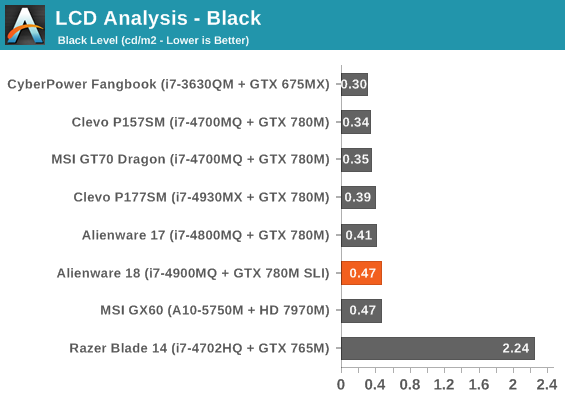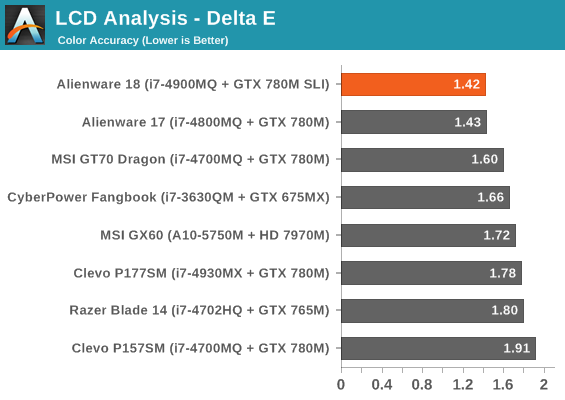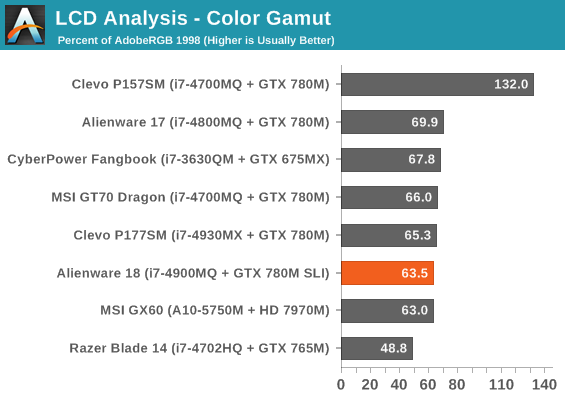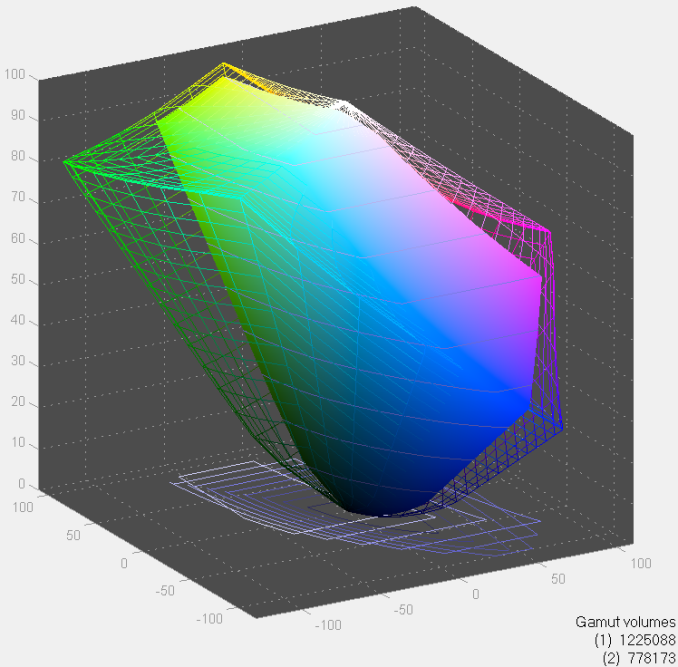 The other problem is that while IPS is generally superior to TN, this isn't even that great of an IPS panel. I'm not going to quibble too much because it's a nice looking display and definitely doesn't have TN's viewing angle situations, but a good TN panel with a matte finish probably would've actually done the job here. Media feedback resulted in Alienware switching to an IPS panel, it just wasn't a very good one and wound up not really being the upgrade we asked for.
Battery Life
Alienware includes switchable graphics in the 18; since Optimus doesn't work in SLI, the two GPUs have to be manually disabled and the system has to switch to the Intel HD 4600 graphics. Of course, the problem is that the battery still has to power an 18.4" display, and the notebook itself is still twelve pounds, so the feature (and the test results) feel at least a little academic.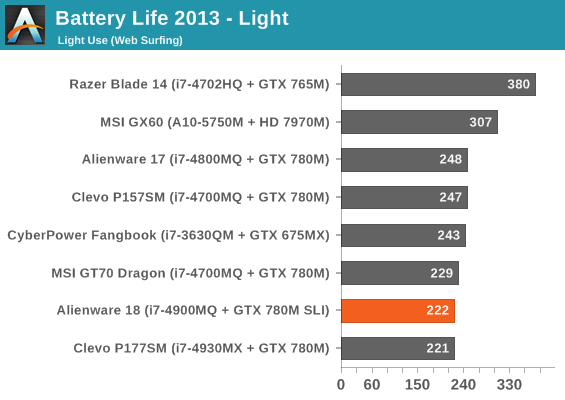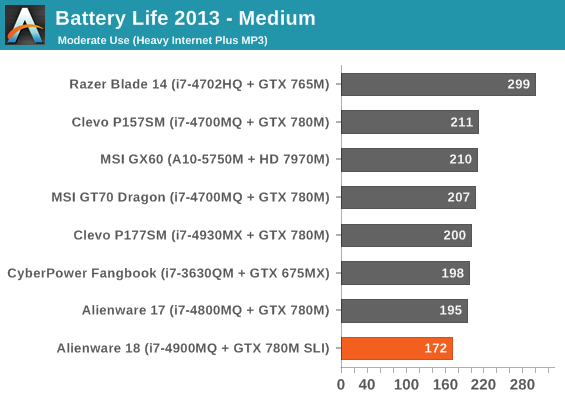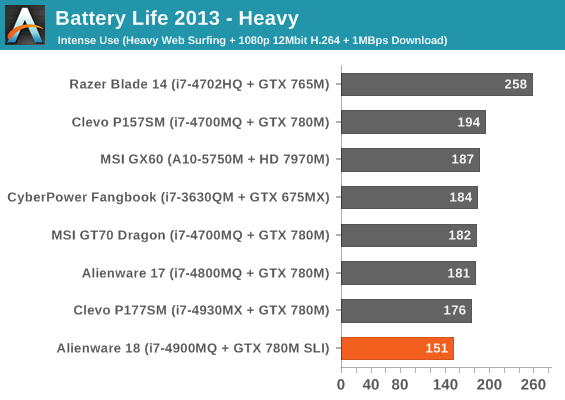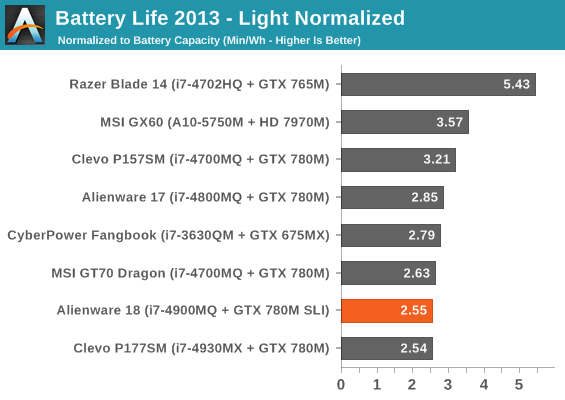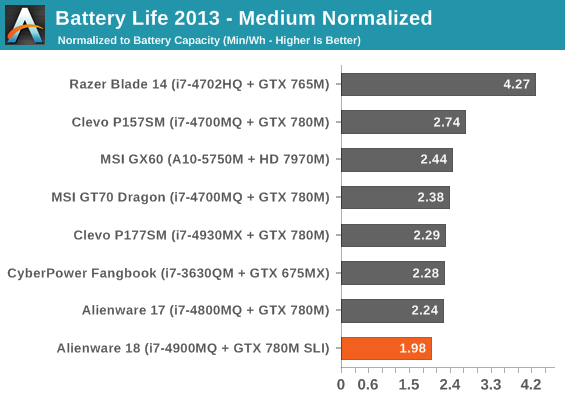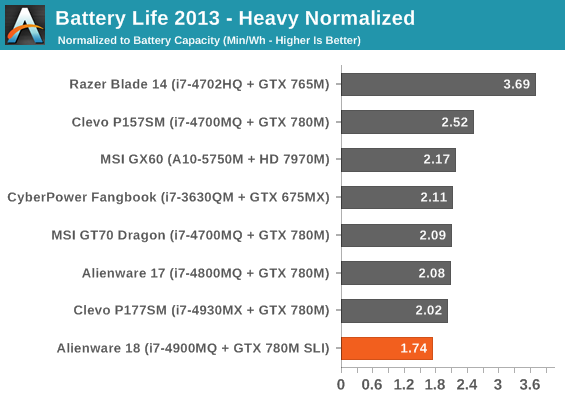 I'd say the Alienware 18 has "worst in class battery life," but it's not actually that bad, all things considered. Even under heavy usage you can get more than two hours out of the battery, a far cry from the gaming notebooks of old that were lucky to see an hour. It's nice to know that you can run the 18 off the battery in a pinch.
Heat and Noise
Given how much horsepower is plugging away at the heart of the Alienware 18, it's surprisingly quiet. Under load it's definitely below 40dB, but it also benefits from having dedicated cooling for all three high heat components.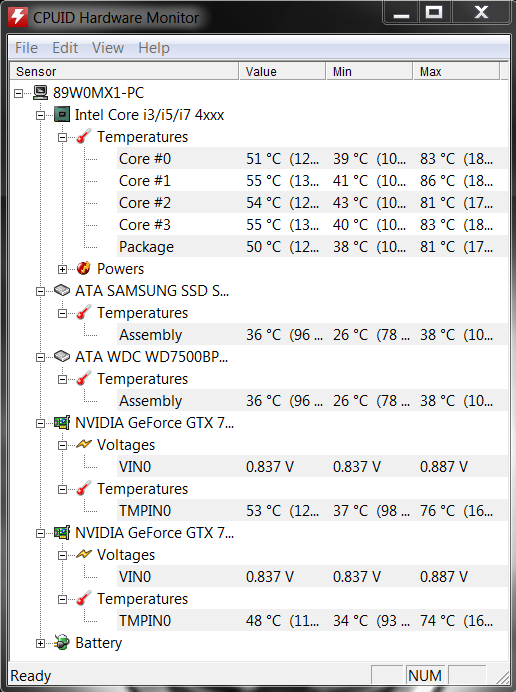 The two 780Ms appear to have their cooling calibrated to keep them as close to 75C as possible (just like the Alienware 17), and while the CPU gets toasty it's not especially hot. Alienware seems to have done a fairly smart job of tuning the cooling system, though I wonder if they might not have wanted to either be more aggressive with the CPU fan or at least give the end user the option of being more aggressive with it.
Let's get it out of the way: the Alienware 18 is an expensive, niche product. It's a giant, beastly notebook that uses high-powered CPUs and can't be configured with anything less than two GPUs. It has an IPS display and it starts at a pretty intimidating $2,099. That means that while something like the Alienware 17 may be somewhat within reach for most end users and thus worthy of at least some consideration, the Alienware 18 is most definitely one of those products you pretty much have to be specifically looking for.
From there you have to decide whether or not this particular monster is really what you're looking for and really fulfills your needs. If you feel like a single 780M is inadequate for your gaming needs, the Alienware 18 is the way to go, but from there I have a hard time recommending doing anything other than tricking it the hell out. The Alienware 17 is for people who want a gaming notebook tailored to their needs, but anything other than a seriously high end configuration of the Alienware 18 is a waste.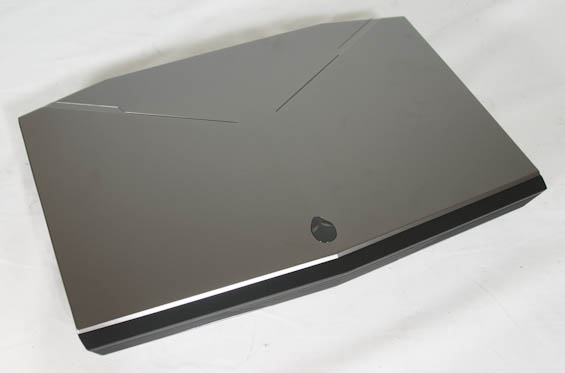 Here's the deal: unless you want a notebook that's running an LGA2011 CPU alongside your SLI video cards, the Alienware 18 is basically the top of the mountain. It's not perfect, but the only real competition Alienware has to contend with is Clevo, and Clevo seems to be content to show up with their B game every year. You can get a better display out of Clevo and some extra juice out of the CPU, but that's mitigated by the lack of switchable graphics (a minor loss), utterly mediocre keyboard (a major hit), and inferior build quality.
At the same time, with the popularization of mini-ITX, the Alienware 18 can't help but seem at least a little bit silly. You could build a system as fast or faster than the Alienware 18 with your own monitor in half to two thirds the price, or any of the boutiques we've reviewed would be more than happy to perform that service for you. You lose a healthy amount of portability, but we're talking about thousands of dollars, too.
It boils down to whether or not the Alienware 18 is successful at what it was intended for, since price really can't be an object for anyone who's buying it. I think it is. Alienware has plenty of room for improvement, but you're not going to be able to do better anywhere else. As for the rest of us, the Alienware 17 continues to be the weapon of choice.