Original Link: http://www.anandtech.com/show/7339/dvdo-announces-matrix6-6x2-ultra-hd-matrix-switcher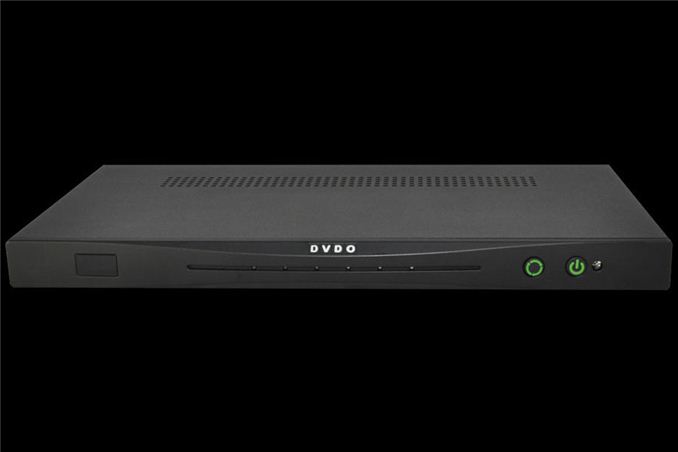 Most people I know are still merely lusting after the thought of a good 4K display – the least expensive displays start at around $700 for a 39" model, and they're basically the 4K version of the Korean 27" 2560x1440 LCDs; if you want a 4K display from a well-known company (e.g. the ASUS PQ321Q), you're looking at $3500+. But what about users that already have two such displays and want to be able to switch between multiple inputs? For that, we can look forward to DVDO's new Matrix6 Ultra HD switcher.
With an MSRP of $499 and an expected ship date of Q4 2013 (so some time in the next three months), the Matrix6 is something most people aren't going to be putting on their Christmas wish list, but for home theater enthusiasts it offers some interesting features. It has two 4K HDMI outputs and six 4K HDMI inputs, and two of the inputs are MHL-enabled. It also features independent switching (so changing the output on one display won't cause any blanking or other interruption of the output to the second display). Of course, being limited to 4K over HDMI 1.4 means you're limited to 4Kp24 frame rates, so keep that in mind – the 3D support will be for 1080p 3D content.
DVDO will be showcasing the Matrix6 at the CEDIA Expo in Denver, CO that runs September 25-28. Here's the complete list of features for the Matrix6:
Six 4K Ultra HD HDMI inputs
Two MHL-enabled inputs to connect to mobile devices
Two HDMI outputs for connecting to two displays
Flash-free mode (switching inputs on one output does not affect the other)
Audio Return Channel (ARC)
3D support
S/PDIF optical and coax outputs
Serial port for automation control
USB for easy firmware update
Source: DVDO PR