Original Link: http://www.anandtech.com/show/7670/ces-2014-eagletech-and-nanoxia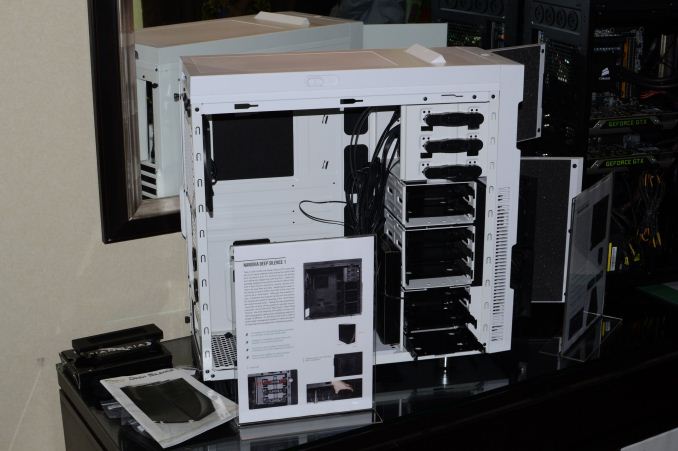 EagleTech is a brand that many of our readers may not be familiar with – like so many other electronics and gadgets companies, they have a large selection of products available, including portable power banks, headphones, a two-in-one microphone+speaker, little Bluetooth speakers that look sort of like the minions from Despicable Me, USB 3.0 SATA adapters and charging stations, standard speakers (some with Bluetooth support). Some of these devices (like the Despicable Me speakers) are "fun" gadgets, others like the Bluetooth speakers that allow you to switch between wired and Bluetooth at the touch of a button are a bit more serious. There's wasn't a whole lot on display that we haven't seen elsewhere, but EagleTech does have one thing that you be interested in knowing about: Nanoxia cases.
We've reviewed a couple of Nanoxia's cases like the Deep Silence 1 and Deep Silence 2, and the review of the Deep Silence 6 is in the works and should post in the near future. The cases tend to be attractive minimalist designs that perform well without making a lot of noise. There's only one issue that we've had in the past: getting the cases in the US market has been difficult. EagleTech is working to address that problem, as they have acquired the exclusive rights to sell Nanoxia's cases in the US market. They already have at least one retail partner, and it sounds like they're working to get the cases listed on Amazon and Newegg, which should definitely boost sales. Better availability of good cases is never a bad thing, so if you've been purchased or are looking to purchase a Nanoxia case here in the US, you can thank EagleTech.