Last year, one of the hottest selling laptops was Acer's C710 Chromebook. Part of that of course was the fact that it was one of the least expensive laptops around, priced at $199 for the base model. There were drawbacks to that model of course: the display wasn't great, it had 2GB RAM, 16GB SSD, and battery life was rated at up to four hours with the 37Wh 4-cell battery. Today, Acer announced the updated C720, now sporting a Haswell CPU in place of the previous model's Sandy Bridge based Celeron 847. Here's the quick specifications overview. Acer Chromebook C720-2800 Specifications Processor Intel Celeron 2955U (Dual-core 1.4GHz, 2MB L3, 22nm, 15W) Memory 4GB DDR3L Graphics Intel HD Graphics (10 EUs at 200-1000MHz) Display 11.6" Anti-glare Storage 16GB SSD Networking 802.11a/b/g/n WiFi Battery/Power 4-cell (?), up to 8.5 hours Pricing MSRP: $249 $240 Pre-order at...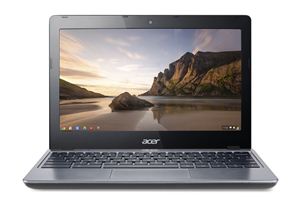 While they're not for everybody (yet?), Chromebooks have become one of the most popular laptops to buy online lately – more specifically, Acer's $200 C710-2833 Chromebook is reportedly selling...
4
by Jarred Walton on 9/11/2013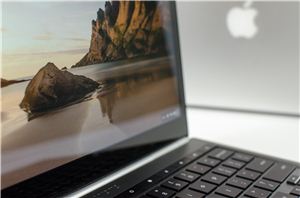 It arrived in a white nondescript cardboard box, with just a flash of color, and one word on the lid: Google. Inside was a Chromebook. Chromebooks are dull. Chrome...
75
by Jason Inofuentes on 5/31/2013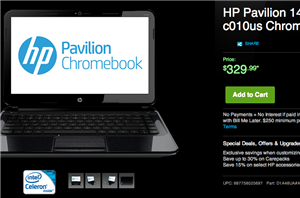 Google's venture into the desktop operating system space has been getting a lot of the right kind of attention lately. Acer's C7 Chromebook has been well received, as has...
20
by Jason Inofuentes on 1/29/2013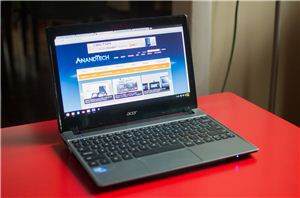 Chromebooks have been plagued, until recently, with one major flaw: price. Costing as much as a small Windows notebook but lacking that license, it was hard for users to...
63
by Jason Inofuentes on 1/21/2013
It seems we're not through with new Chromebooks yet. Google's tagline for their lightweight PC operating system initiative is "Chromebooks for Everyone," and to that end they are racing...
29
by Jason Inofuentes on 11/12/2012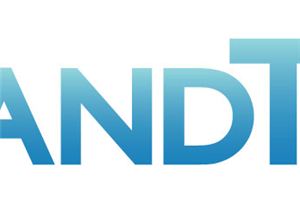 This past month has been insane thanks to many of our travel schedules. With things finally settling down I was able to get together with Brian and Vivek to...
49
by Anand Lal Shimpi on 11/7/2012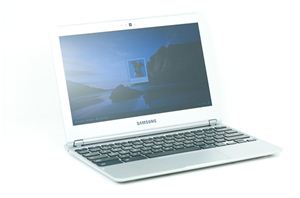 Google announced the Chrome OS project two years ago, and with it came the first Chromebook: the CR-48. The Chrome OS concept seemed revolutionary at the time. In 2010...
149
by Anand Lal Shimpi on 10/31/2012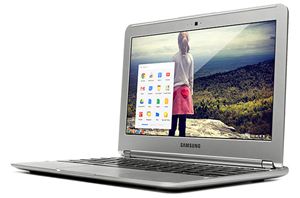 Google's been known to throw the spaghetti at the wall to see what sticks. And for every GMail and Android, there's a Wave and Buzz. At best, Google's Chromebook...
51
by Jason Inofuentes on 10/18/2012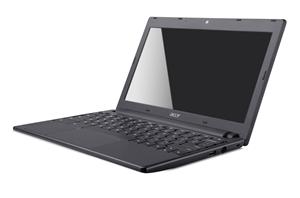 We received two press releases this morning relating to Chromebooks, one from Acer and one from Samsung. Starting with Acer, they have announced a $50 price drop on their...
16
by Jarred Walton on 11/21/2011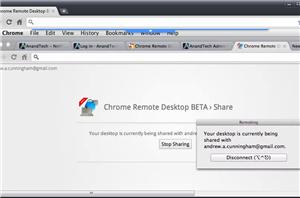 Google today introduced a beta version of its Chrome Remote Desktop functionality for the Chrome browser and Chrome OS. This functionality, news of which first made the rounds several...
6
by Andrew Cunningham on 10/10/2011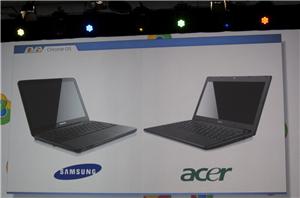 We are at Google IO 2011 and the focus today is on the Chrome browser and new Chromebooks running the Chrome OS. Google's core focus has been the creation...
40
by Nirdhar Khazanie on 5/11/2011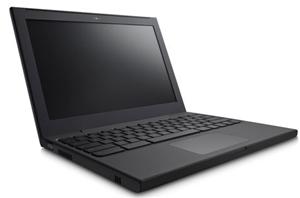 Fifteen years ago if you wanted to write an application that would run on over 90% of the world's personal computers, you only needed to target one OS. Today...
109
by Anand Lal Shimpi on 12/8/2010