After entering the PC memory market about a year and a half ago, things have for the most part been quiet for AMD's fledgling memory operations. With DDR3 enjoying a long, prosperous reign as the memory of choice for PCs, memory is not a fast-moving field that has the kind of rapid innovation and quick product turnovers as AMD's GPU and CPU businesses do. But with that said, even as a commodity product there's still periodic bumps in capacity and performance, and that's what AMD is announcing today. Joining AMD's existing 1600MHz (RE1600) and 1866MHz (RP1866) Radeon Memory products today is a new SKU, the 2133MHz (RG2133) Gamer Series. The RG2133 is a middle of the road 2133MHz part, sporting a CAS 10 latency (10-11-11-30...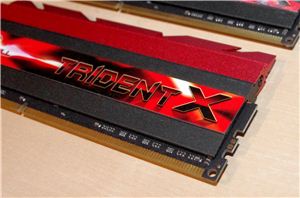 Next in our line of memory reviews is a kit I have actually had at my work desk for a while. In the land of overclockers, synthetics are...
28
by Ian Cutress on 10/28/2012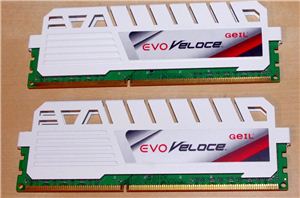 As part of a series of memory reviews, the next kit to enter our test beds is a limited edition enthusiast kit from GeIL. Attached with what GeIL...
30
by Ian Cutress on 10/24/2012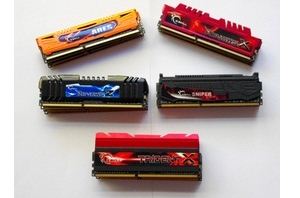 Memory reviews are, in my opinion, actually quite hard to do. There are plenty of memory kits available that are nice and cheap, and the easy way to...
109
by Ian Cutress on 10/18/2012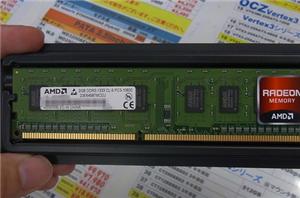 AMD's website suggests that the company will be entering the RAM market soon with their own RAM modules. The modules will be branded as Radeon, just like AMD's GPUs...
23
by Kristian Vättö on 8/8/2011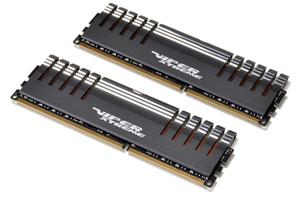 Intel's Second Generation Core processors, based on the Sandy Bridge architecture, include a number of improvements over the previous generation's Nehalem architecture. We'll be testing one specific area today...
76
by Jared Bell on 7/25/2011