We already covered ADATA's DDR4 last week but they had a ton of other interesting products at their booth. I'll start with the SSDs as they are the most intriguing for me. ADATA didn't announce any new SSDs at Computex but they had all their existing products along with some unreleased drives shown at the booth. The most interesting drive was the SR1020, which is an SF3700 based enterprise drive that comes in capacities of up to 2TB and is rated at up to 1,800MB/s and 150K IOPS. Both 2.5" and M.2 2280 versions will be available with similar specs (yes, 2TB in M.2) but ADATA couldn't really share much details due to LSI's strict policies with the SF3700. I'm guessing the drive uses 128Gbit...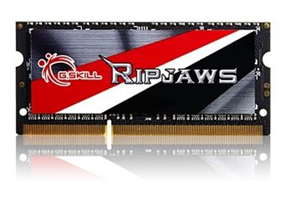 One of the many issues presented with a SO-DIMM capable system, whether laptop or desktop, is one of performance. In our recent Haswell memory scaling article using regular...
10
by Ian Cutress on 2/21/2014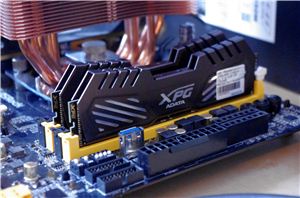 The final kit in our current run of DDR3 on Intel reviews falls at the feet of a kit that blends a high rated speed with density. When...
19
by Ian Cutress on 12/17/2013
Corsair is a well-known manufacturer of PC components, including DRAM, chassis, power supplies, USB storage, fans, SSDs, gaming peripherals (keyboards, mice, headsets) and cooling, among others. Today we...
26
by Ian Cutress on 12/13/2013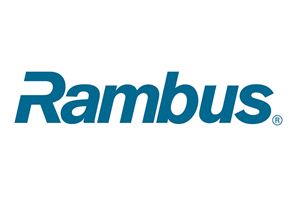 Bringing an end to a saga that has spanned over a decade and most of the life of this site, what's widely considered the final major legal battle between...
32
by Ryan Smith on 12/11/2013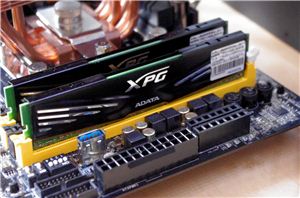 For the next in our series of memory reviews on Haswell, we have another ADATA kit to test: this time a low voltage 2x8 GB kit featuring DDR3-1600 C9...
35
by Ian Cutress on 12/6/2013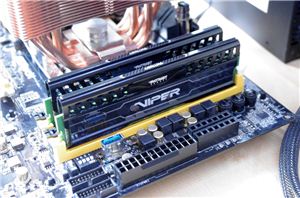 Perhaps I am out of the loop, but in recent CPU generations of PC building, Patriot Memory has not featured much on my radar. A quick look at...
48
by Ian Cutress on 11/18/2013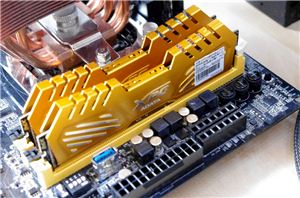 Memory has an odd part to play in the desktop ecosystem. There is plenty of it from many different manufacturers at various prices, speeds and benefits. Most...
26
by Ian Cutress on 11/11/2013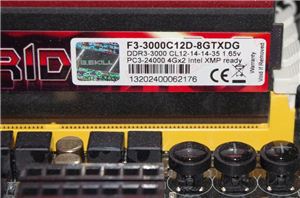 'How much does memory speed matter?' is a question often asked when dealing with mainstream processor lines. Depending on the platform, the answers might very well be different...
89
by Ian Cutress on 9/26/2013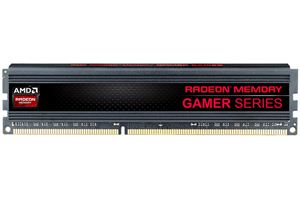 After entering the PC memory market about a year and a half ago, things have for the most part been quiet for AMD's fledgling memory operations. With DDR3 enjoying...
24
by Ryan Smith on 5/8/2013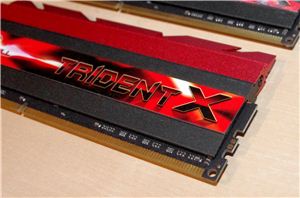 Next in our line of memory reviews is a kit I have actually had at my work desk for a while. In the land of overclockers, synthetics are...
28
by Ian Cutress on 10/28/2012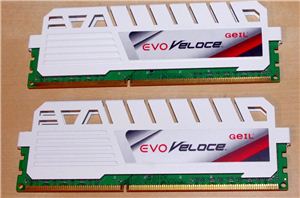 As part of a series of memory reviews, the next kit to enter our test beds is a limited edition enthusiast kit from GeIL. Attached with what GeIL...
30
by Ian Cutress on 10/24/2012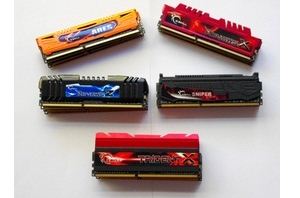 Memory reviews are, in my opinion, actually quite hard to do. There are plenty of memory kits available that are nice and cheap, and the easy way to...
112
by Ian Cutress on 10/18/2012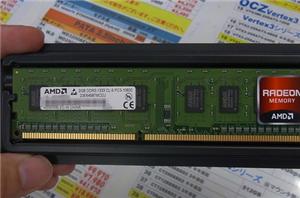 AMD's website suggests that the company will be entering the RAM market soon with their own RAM modules. The modules will be branded as Radeon, just like AMD's GPUs...
23
by Kristian Vättö on 8/8/2011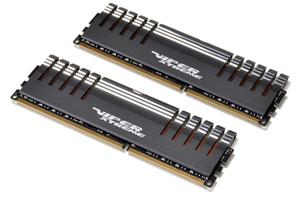 Intel's Second Generation Core processors, based on the Sandy Bridge architecture, include a number of improvements over the previous generation's Nehalem architecture. We'll be testing one specific area today...
76
by Jared Bell on 7/25/2011