News on the grapevine is filtering down for Bay Trail-D. We have had the 20W Avoton server equivalent processor in our offices for a little while now, but alongside this Intel have 10W consumer based Celerons to market. With the chips being a ball-grid-array arrangement it is up to the motherboard manufacturers to provide the base on which these processors sit. Alongside some display from MSI at CES, GIGABYTE and Biostar are coming to market with their versions. From GIGABYTE, this is the J1800N-D2H, using the 10W Intel Celeron J1800 Bay Trail-D SoC, a dual core Silvermont CPU starting at 2.41 GHz with turbo up to 2.58 GHz. N in the name indicates mini-ITX, and D2H positions the motherboard at the...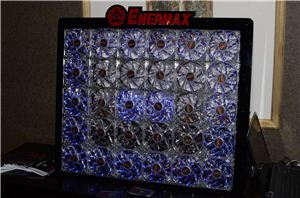 Walk into Enermax's CES suite and the first thing to greet you is a wall of quietly humming fans with blue LEDs, with a custom controller cycling through patterns...
5
by Jarred Walton on 1/14/2014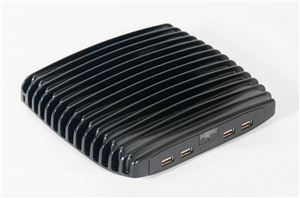 The last time we checked out a fanless desktop system, it was Logic Supply's LGX AG150. While affordable, that system was powered by Intel's Cedar Trail Atom processor, a...
44
by Dustin Sklavos on 4/20/2013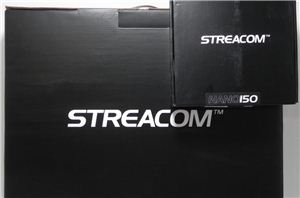 HTPC enthusiasts often place a lot of emphasis on silent systems for obvious reasons. We have looked at systems with passive thermal solutions before, but never presented the build...
63
by Ganesh T S on 12/22/2012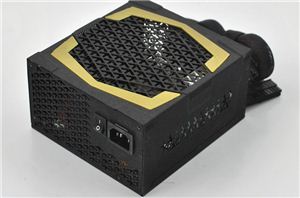 FSP is one of the largest manufacturers for OEM power supplies and adapters. Now they're launching a new fanless series, the "Aurum Xilenser", for users that want absolute silence...
41
by Martin Kaffei on 4/20/2012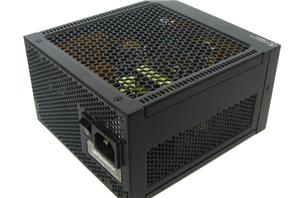 Seasonic has a well-deserved reputation for building quality power supplies, with semi-passive cooling models delivering near-silent operation. Now they're launching their first fanless series, the "X-series Fanless", for users...
39
by Martin Kaffei on 10/20/2010