Since Computex, there has been a lot of talk around Intel's Broadwell-Y / Core-M CPU line. In August Intel treated us to a breakdown of the 14nm process and the Broadwell architecture including all the improvements therein, followed by a more succinct breakdown of the CPUs we should expect. These initial CPUs should be properly available to the public in Q4 in devices such as the Lenovo Yoga 3 Pro using the Core M-5Y70. The news this week revolves around more Core M CPUs being pushed through the system. This is most likely as a result of Intel binning the CPUs in sufficient quantities to satisfy customers. The specifications are available at ark.intel.com, but the Core M line now stands at seven different SKUs: Intel Core...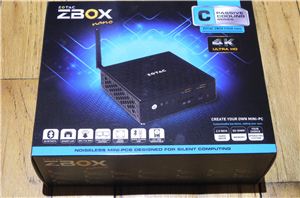 Over the last couple of years, mini-PCs in the ultra-compact form factor (UCFF) have emerged as one of the bright spots in the troubled PC market. Zotac is no...
47
by Ganesh T S on 10/31/2014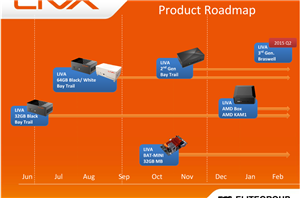 The PC market is warming up to the ECS LIVA 'nettop' that we reviewed back in July. The fanless nature and low cost, as well as 'good-enough' performance serve...
3
by Ganesh T S on 9/4/2014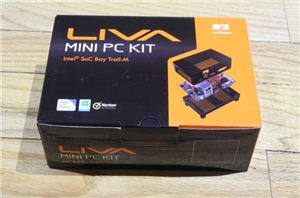 Ganesh recently reviewed the ECS LIVA, a mini-PC aimed at the nettop market to replace basic office machines, library computers coming out of XP support and digital signage, among...
1
by Ian Cutress on 8/4/2014
Nettops and netbooks, as a class of products, have been on the decline over the last few years. However, the introduction of SoCs based on the new Silvermont Atom...
54
by Ganesh T S on 7/18/2014
Most PCs don't require a massive power supply capable of 750W or more sustained output, and even the 500-550W models can be overkill for many users. Today we'll be...
41
by E. Fylladitakis on 7/8/2014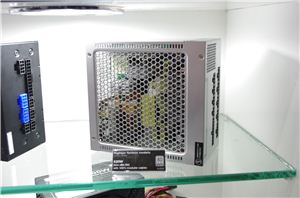 When a power supply becomes sufficiently efficient, it loses less energy from the input as heat. Given the right conditions, a very efficient and low rated power supply...
13
by Ian Cutress on 6/12/2014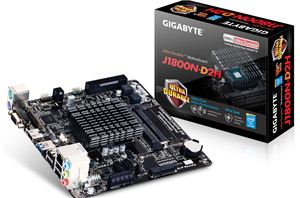 News on the grapevine is filtering down for Bay Trail-D. We have had the 20W Avoton server equivalent processor in our offices for a little while now, but...
55
by Ian Cutress on 2/4/2014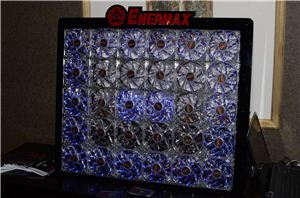 Walk into Enermax's CES suite and the first thing to greet you is a wall of quietly humming fans with blue LEDs, with a custom controller cycling through patterns...
5
by Jarred Walton on 1/14/2014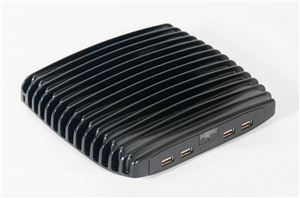 The last time we checked out a fanless desktop system, it was Logic Supply's LGX AG150. While affordable, that system was powered by Intel's Cedar Trail Atom processor, a...
44
by Dustin Sklavos on 4/20/2013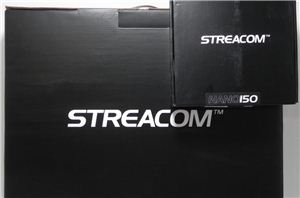 HTPC enthusiasts often place a lot of emphasis on silent systems for obvious reasons. We have looked at systems with passive thermal solutions before, but never presented the build...
63
by Ganesh T S on 12/22/2012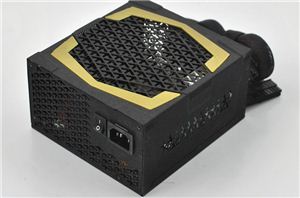 FSP is one of the largest manufacturers for OEM power supplies and adapters. Now they're launching a new fanless series, the "Aurum Xilenser", for users that want absolute silence...
41
by Martin Kaffei on 4/20/2012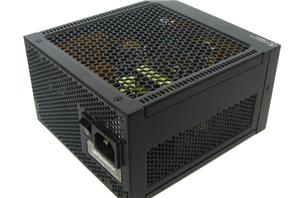 Seasonic has a well-deserved reputation for building quality power supplies, with semi-passive cooling models delivering near-silent operation. Now they're launching their first fanless series, the "X-series Fanless", for users...
39
by Martin Kaffei on 10/20/2010