The rise of USB 3.0 as a high speed interface for PCs and the increasing affordability of flash memory has led to some very interesting products. USB flash drives are a dime a dozen, but there is scope for manufacturers to differentiate themselves. Corsair's Flash Voyager GTX series brings SSD controllers to the flash drive market. Coupling it with a SATA - USB 3.0 bridge allows them to set benchmark records for their product line. More importantly, it brings some unique features. The rest of the review will present the DAS (direct-attached storage) benchmark numbers from our evaluation of the 256GB version, along with a few observations. Benchmarking with HD Tune Pro The unit was benchmarked in our DAS testbed (running Windows 8.1 Pro x64) after...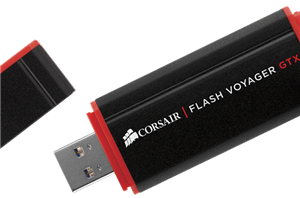 When you need an easy way to carry around a bunch of data you generally have two options: for fast storage you need an SSD with some sort of...
16
by Jarred Walton on 6/2/2014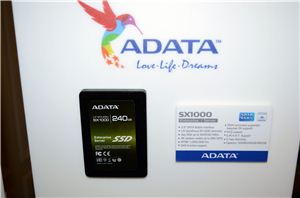 ADATA invited us to their suite to show us some of their latest and greatest offerings. Most of the items on display have been previously launched, but they did...
5
by Jarred Walton on 1/11/2013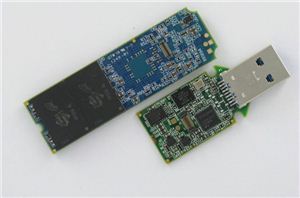 All of the memory makers seem to have embraced the selling of flash memory devices--be they USB sticks, SSDs, SD flash for cameras, etc. Typically, USB sticks have settled...
10
by Jarred Walton on 1/9/2013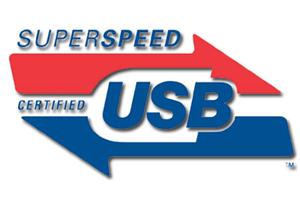 Given the rise in prevalence of USB 3.0-enabled computer systems and maturation of the USB 3.0 flash drive market, we provide here benchmarks and real-world performance tests of USB...
41
by Zach Throckmorton on 7/29/2011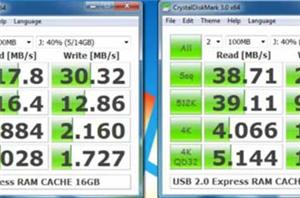 On the move, or in the groove, SuperTalent reckons they have the product for you. What we have here is a press release for a combination product - a...
23
by Ian Cutress & Rajinder Gill on 12/1/2010