Home Theater
A couple of years back, we reviewed CyberLink's PowerDVD 12 in detail. At that time, support for the mobile ecosystem was one of the most important targets for CyberLink. This year, the vendors in this space need to provide HEVC/H.265 support on the core features front. The other buzz-word that has been making the rounds in the tech industry is the 'cloud'. CyberLink has been quick to latch on to this trend, and is offering a cloud backend for their latest PowerDVD version along with HEVC support. Without further digression, we move on to the new features in CyberLink PowerDVD 14. But, before, that, a table summarizing the various editions of PowerDVD 14 is provided below: Live Ultra Pro Standard PowerDVD 14 $14.99 / 3 mo $44.99 / 1 yr $99.95 $79.95 $49.95 PowerDVD...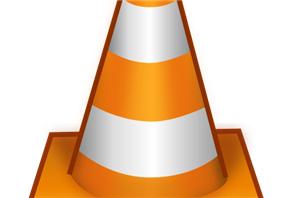 VLC 1.1.0 was released on Jun 22, 2010. Since the monolithic VLC bundle obviates the necessity for installing external codec packs, it is an indispensable install for many HTPC...
75
by Ganesh T S on 6/25/2010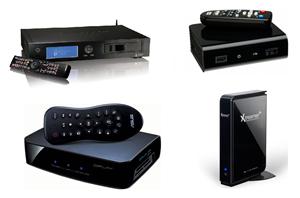 A few months back, Anandtech carried the review of the Patriot Box Office media streamer. Pursuant to a very good reception from readers, we have decided to start a...
120
by Ganesh T S on 6/13/2010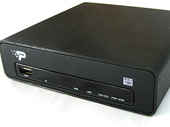 Patriot sent us its first foray into the streaming media market. This tiny little box will let you stream everything from ripped movies to full blown Blu-ray images to...
79
by Alan Lueke on 2/16/2010