Home Theater
The battle for the living room is heating up with forays from multiple vendors. As the cord-cutting trend gains momentum, the time seems to be right for disruption. Coinciding with Google I/O, NVIDIA is announcing the availability of the SHIELD Android TV, a premium 4K-capable over-the-top set-top box (OTT STB) with excellent gaming credentials. It also happens to be the first shipping product with the Tegra X1 SoC. This review presents results from evaluating the performance of the Tegra X1 in the SHIELD, while also sharing our thoughts on Android TV and what the SHIELD brings to the table.
Anandtech has evaluated many systems in search of the utopian HTPC. However, every one of them has ended up with some issue or the other. When ASRock offered to...
107
by Ganesh T S on 7/19/2010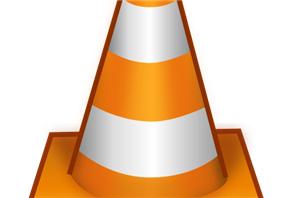 VLC 1.1.0 was released on Jun 22, 2010. Since the monolithic VLC bundle obviates the necessity for installing external codec packs, it is an indispensable install for many HTPC...
75
by Ganesh T S on 6/25/2010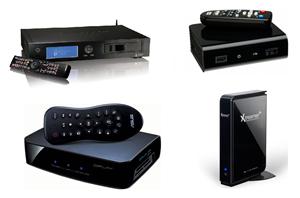 A few months back, Anandtech carried the review of the Patriot Box Office media streamer. Pursuant to a very good reception from readers, we have decided to start a...
120
by Ganesh T S on 6/13/2010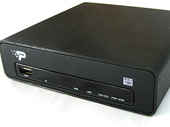 Patriot sent us its first foray into the streaming media market. This tiny little box will let you stream everything from ripped movies to full blown Blu-ray images to...
79
by Alan Lueke on 2/16/2010