HSA
Heterogeneous compute has been on the tip of the tongue for many involved in integrating compute platforms, and despite talk and demos regarding hardware conforming to HSA provisional specifications, today the HSA Foundation is officially launching the ratified 1.0 Final version of the standardized platform design. This brings together a collection of elements: - the HSA Specification 1.0 defines the operation of the hardware, - the HSA Programmers' Reference Manual for the software ecosystem targeting tools and compiler developers, - the HSA Runtime Specification for how software should interact with HSA-capable hardware The specifications are designed to be hardware agnostic as you would imagine, allowing ARM, x86, MIPS and other ISAs to take advantage of the HSA standard as long as it conforms to the specifications. The HSA...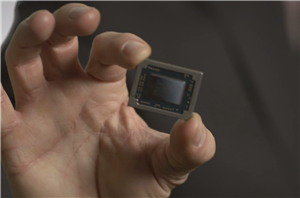 Today AMD is announcing the long anticipated upgrade to Kaveri, codenamed Carrizo. Carrizo is the natural successor to Kaveri, featuring x86 'Excavator' cores alongside a Radeon-class GPU and promising...
94
by Ian Cutress on 11/20/2014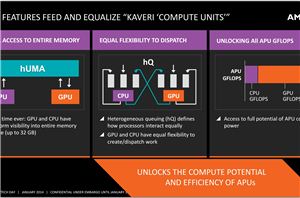 In our Kaveri review, we discussed HSA and that Kaveri brings many exciting hardware features such as true CPU/GPU shared memory (hUMA) and others such as heterogeneous queueing (hQ)...
22
by Rahul Garg on 3/3/2014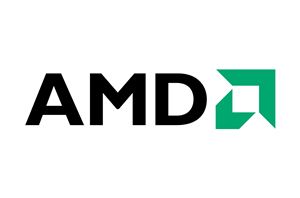 Kicking off today is AMD's annual developer conference, which now goes by the name APU13. There will be several APU/CPU related announcements coming out of the show this week...
97
by Ryan Smith on 11/11/2013