With OCZ intent on moving as much volume to its in-house Indilinx controllers as possible, SandForce (now LSI) needed to expand to additional partners. OCZ has strong control over the channel so SandForce needed to turn to multiple partners to diversify its portfolio. One key win for SandForce was Kingston. We saw the launch of the first Kingston SandForce (SF-2281) based drive last year under the HyperX brand. Today Kingston is announcing a lower cost version of the drive with the HyperX 3K. Kingston's HyperX 3K (top) vs. Kingston's HyperX (bottom) The 3K in this case refers to the number of program/erase cycles the NAND inside the SSD is rated for. Read on for our full review.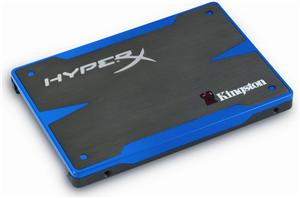 Kingston is a pretty big player in the SSD space but mostly on the mainstream/value end of the spectrum. With a fairly conservative strategy we haven't seen Kingston be...
6
by Anand Lal Shimpi on 6/1/2011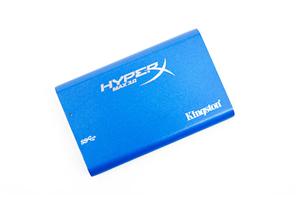 Although OCZ was first on the market with a USB 3.0 enabled SSD with its Enyo drive, competitors are knocking down the doors and bridging the gap. We saw...
31
by Anand Lal Shimpi on 11/24/2010