Ever since NVIDIA arrived on the SoC scene, it has done a great job of introducing its ultra mobile SoCs. Tegra 2 and 3 were both introduced with a healthy amount of detail and the sort of collateral we expect to see from any PC silicon vendor. While the rest of the mobile space is slowly playing catchup, NVIDIA continued the trend with its Tegra 4 and Tegra 4i architecture disclosure. Since Tegra 4i is a bit further out, much of NVIDIA's focus for today's disclosure focused on its flagship Tegra 4 SoC due to begin shipping in Q2 of this year along with the NVIDIA i500 baseband. At a high level you're looking at a quad-core ARM Cortex A15 (plus fifth A15 companion core...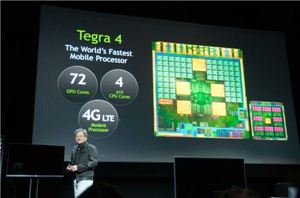 ZTE just announced that it would be building a Tegra 4 based smartphone for the China market in the first half of 2013. Given NVIDIA's recent statements about Tegra...
11
by Anand Lal Shimpi on 2/20/2013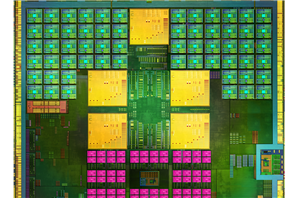 It has been a while since we've heard anything about Project Grey, the first NVIDIA SoC with an integrated digital baseband, and the result of NVIDIA's acquisition of soft-modem...
21
by Brian Klug & Anand Lal Shimpi on 2/19/2013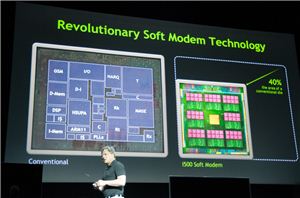 We've confirmed some more details about NVIDIA's newly-announced Icera i500 Soft Modem. First, the Icera i500 is built on TSMC's 28nm HP (High Performance) High-K Metal Gate process. NVIDIA's...
4
by Brian Klug on 1/7/2013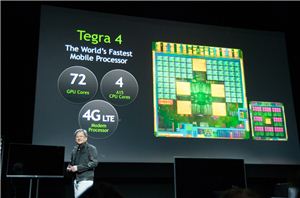 We just finished NVIDIA's CES press conference where it introduced the Tegra 4 SoC and Shield mobile gaming console. Immediately following the press event we snagged some more information...
34
by Anand Lal Shimpi & Brian Klug on 1/7/2013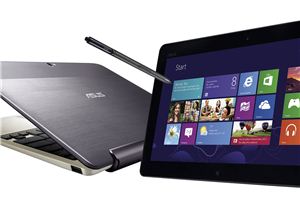 ASUS has spent the last few years showing how good design can yield big dividends in the Windows notebook and Android tablet markets. With today's announcement of their Windows...
17
by Jason Inofuentes on 10/23/2012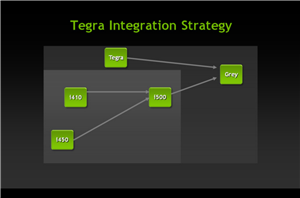 During Nvidia's Tegra analyst day, more details were disclosed about both Nvidia's plans for Icera, and the upcoming codename Grey SoC with Icera inside. Earlier today we talked about...
16
by Brian Klug on 5/24/2012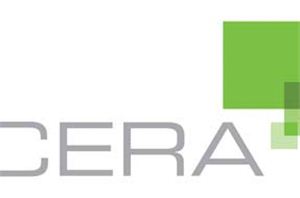 Since acquiring Icera, Nvidia has been busy readying itself for the next level of integration - selling baseband in addition to APs (Application Processors), and further down the road...
8
by Brian Klug on 5/24/2012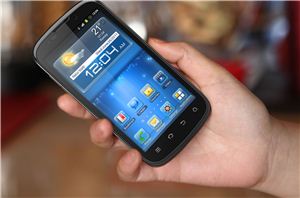 In May of last year NVIDIA was on a roll. Hot off the release of the first Tegra 2 based phones, NVIDIA announced the intent to acquire baseband manufacturer...
4
by Anand Lal Shimpi on 2/20/2012