There's no doubt about it, this iOS update is one of the largest in Apple's history. In the wake of the iPhone 5 launch, there was a considerable amount of criticism that iOS' visual design was beginning to get stale. The core of the interface hadn't really changed in either visual appearance or function. With iOS 7, those pundits get their wishes granted, as almost every part of the OS gets some kind of change. The new UI is a dramatic reimagining of the core of Apple's mobile operating system for iPhones, iPod Touches, and iPads. The most obvious superficial change is a completely new visual appearance with a new emphasis on minimalism and simplicity. At the same time, iOS 7 is always in motion...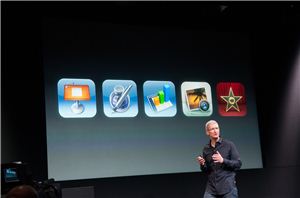 Apple just announced that any new iPhone, iPad or 5th gen iPod Touch will come with free copies of iWork, iPhoto & iMovie. Check out our full coverage of Apple's...
3
by Anand Lal Shimpi on 9/10/2013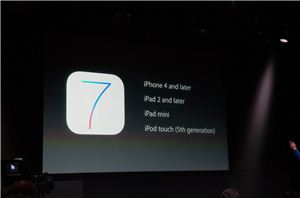 Apple just announced that iOS 7 will be available starting September 18th. Check out our full coverage of Apple's Town Hall event in our live blog.
3
by Anand Lal Shimpi on 9/10/2013