Today Apple announced its Q3 results for the period ending June 2014, and sales of the iPhone once again dominate revenue and earnings for the company. Revenue for the quarter came in at $37.4B – a 6% increase year-over-year, and a down sequentially from the previous quarter. Net profit was $7.7B for the quarter which is up 11.6% from the same period last year, and earnings per share came in at $1.28, also up over last year's $1.07. Gross margin was up as well at 39.4% compared to 36.9% in Q3 2013. Apple Q3 2014 Financial Results (GAAP) Q3'2014 Q2'2014 Q3'2013 Revenue (in Billions USD) $37.432 $45.646 $35.323 Operating Income (in Billions USD) $10.282 $13.593 $9.201 Gross Margin (in Billions USD) $14.735 $17.947 $13.024 Net Income (in Billions USD) $7.748 $10.223 $6.900 Margins 39.4% 39.3% 36.9% Earnings per Share (in USD) $1.28 $1.66 $1.07 Once again, the iPhone is the dominate force for Apple...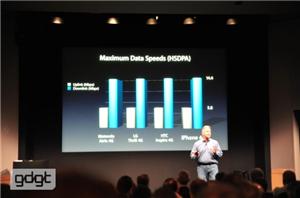 Apple got up on stage today and announced the iPhone 4S, and alongside it confirmed that the smartphone will have a reworked cellular architecture complete with dual-mode HSPA+ and...
42
by Brian Klug on 10/4/2011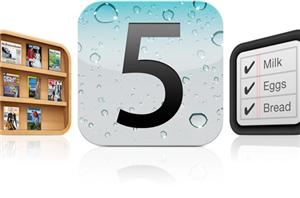 Apple has announced that the newest version of its mobile operating system will be released on October 12. Apple first discussed iOS 5 in depth at WWDC 2011 (read our...
16
by Andrew Cunningham on 10/4/2011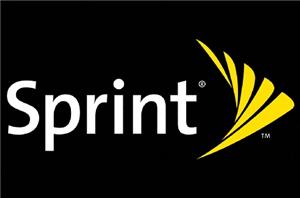 Sprint will be joining AT&T and Verizon in carrying Apple's next iPhone, reports the Wall Street Journal citing "people familiar with the matter." This would make Sprint the third...
13
by Andrew Cunningham on 8/24/2011