Mechanical keyboards are far from a new technology; they are decades old and some of the first mass produced personal computers came with mechanical keyboards back in the 1980's. After a transition to lower cost keyboards during, however, many users have rediscovered the benefits of high quality mechanical switches, and today they are among the most widely promoted type of keyboard. Today we have Corsair's latest Vengeance K70 in for testing. Note that this is not the version with RGB LED backlighting, but it is the same core design; read on for our full review.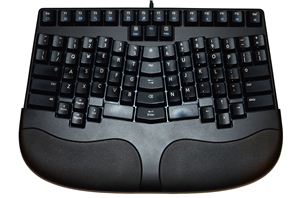 This January, I received an email from a company offering a new ergonomic keyboard, with the not-so-humble name of "Truly Ergonomic Computer Keyboard" (aka TECK), manufactured by a relatively...
123
by Jarred Walton on 3/7/2013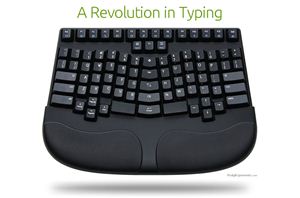 This is my very first encounter with the "world's first Truly Ergonomic Computer Keyboard", aka the TECK. I received the keyboard today after inquiring about a review sample—the reason...
42
by Jarred Walton on 1/19/2013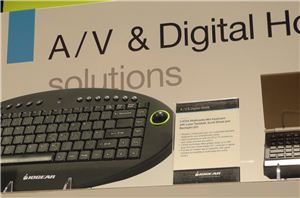 Media Center remotes are a dime a dozen, but, judging by the threads which frequently pop up on AVSForum, it appears as if full-sized keyboards are preferred by a...
13
by Ganesh T S on 1/14/2013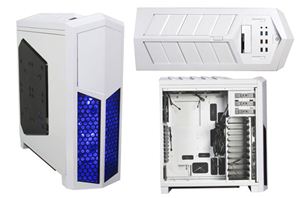 Okay, so consume isn't entirely accurate. But what started as NewEgg's house brand has continued to show unusual vitality and growth each year, and here at CES 2013 we...
4
by Dustin Sklavos on 1/9/2013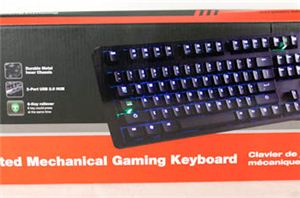 One of the beautiful things about Rosewill's line of mechanical keyboards is that they're about as close to pure as you could conceivably get. They're not fancy, not tarted...
39
by Dustin Sklavos on 11/25/2012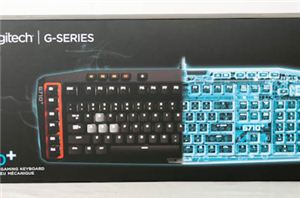 Given just how long Logitech has been a vendor of all manner of desktop peripherals, it may come as a surprise that they've taken this long to release a...
71
by Dustin Sklavos on 10/9/2012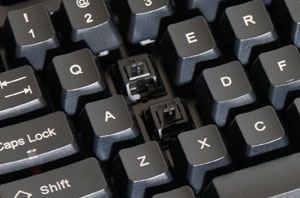 Mechanical keyboards have become increasingly sought after over the past couple of years, with more and more manufacturers jumping on the bandwagon, oftentimes producing gamer-oriented hardware that features mechanical...
37
by Dustin Sklavos on 6/28/2012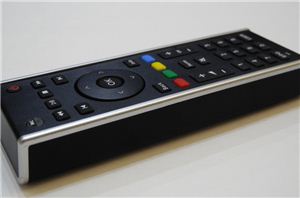 Pulse-Eight is one of the companies tracing its roots to XBMC, and it is no wonder they have a host of interesting products in the HTPC space. We have...
23
by Ganesh T S on 4/5/2012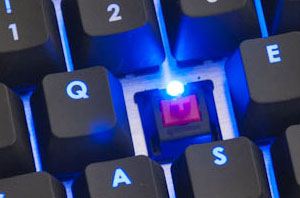 We recently re-entered the world of peripheral reviews, specifically mechanical keyboards with our brief rundown of Rosewill's RK-9000 mechanical keyboard (complete with Cherry MX Blue switches). Rosewill's design was...
124
by Dustin Sklavos on 2/18/2012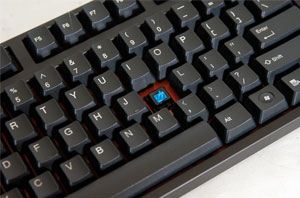 As enthusiasts and professionals we spend a lot of time checking out what's under the hood of the computers and devices we use, but thankfully more and more we're...
112
by Dustin Sklavos on 1/26/2012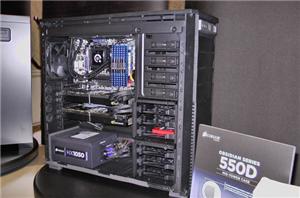 Corsair has been making a tremendous number of waves over the past year, as announcements made at last year's CES are beginning to come to fruition. They continue to...
9
by Dustin Sklavos on 1/12/2012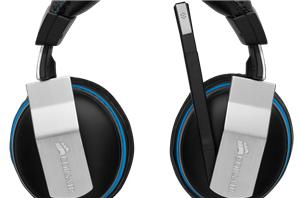 In a private media event this week Corsair unveiled its latest contribution to the PC industry: gaming keyboards, mice and headsets. All of these new peripherals fall under the...
47
by Anand Lal Shimpi on 9/16/2011
A competitive gamer loves being at the cutting edge. Every piece of hardware needs to be meticulously set to his or her specifications and customisations – being hindered...
42
by Ian Cutress on 8/5/2010