Rosewill is one of those manufacturers that seems to dabble in just about everything. We mostly know them for their cases, power supplies, keyboards, and mice, but there's plenty more – headphones/headsets, speakers, chairs, security cameras, flashlights, power banks… I'm not sure how long the list is, but it's far more than we tend to cover. Our focus is mostly on the four traditional areas, of course, and Rosewill had some new cases and peripherals on display. Starting with the cases, Rosewill has announced a new line of cases with the Legacy brand name. These are available in a range of sizes from mini-ITX to ATX, and they all feature aluminum allow exteriors with steel interiors. One of the cases even has "butterfly" sides that...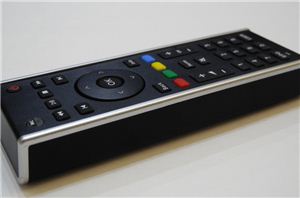 Pulse-Eight is one of the companies tracing its roots to XBMC, and it is no wonder they have a host of interesting products in the HTPC space. We have...
23
by Ganesh T S on 4/5/2012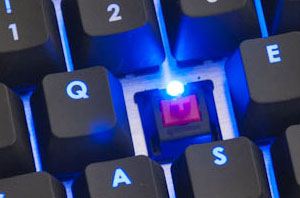 We recently re-entered the world of peripheral reviews, specifically mechanical keyboards with our brief rundown of Rosewill's RK-9000 mechanical keyboard (complete with Cherry MX Blue switches). Rosewill's design was...
124
by Dustin Sklavos on 2/18/2012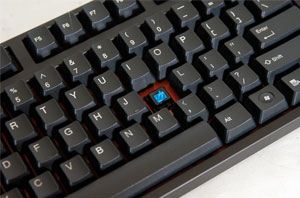 As enthusiasts and professionals we spend a lot of time checking out what's under the hood of the computers and devices we use, but thankfully more and more we're...
112
by Dustin Sklavos on 1/26/2012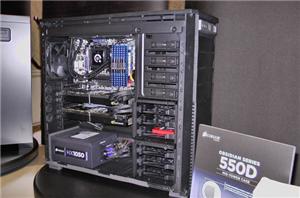 Corsair has been making a tremendous number of waves over the past year, as announcements made at last year's CES are beginning to come to fruition. They continue to...
9
by Dustin Sklavos on 1/12/2012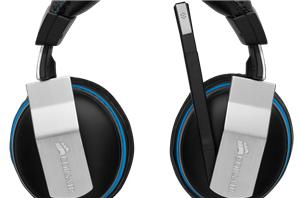 In a private media event this week Corsair unveiled its latest contribution to the PC industry: gaming keyboards, mice and headsets. All of these new peripherals fall under the...
47
by Anand Lal Shimpi on 9/16/2011
A competitive gamer loves being at the cutting edge. Every piece of hardware needs to be meticulously set to his or her specifications and customisations – being hindered...
41
by Ian Cutress on 8/5/2010