While the enthusiast segment is no stranger to LG smartphones, for the most part LG hasn't received nearly the amount of attention that Samsung has. At first, it doesn't make much sense. After all, LG is almost as big as Samsung. Both are chaebols, with enormous resources and power that few other companies have. Starting from the Optimus G, it seems that LG has shipped some of the best hardware in the industry, leveraging all the branches of the company from LG Innotek to LG Display to make a product that was easily equal to or better than the competition at the time. One of the real issues that LG faced was a credibility gap. After the Optimus 2X and 4X HD, LG simply lacked...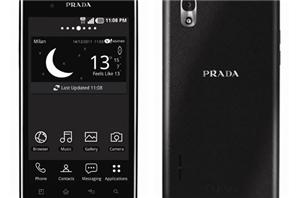 Another week, another release regarding Ice Cream Sandwich by another manufacturer. This week, LG announces their first group of phones will be updated sometime in Q2 of 2012. This...
15
by Jason Inofuentes on 12/28/2011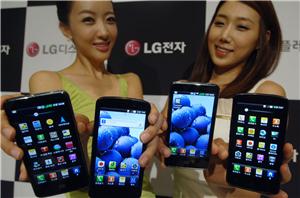 Present day, high-end Android smartphones are offered in two display resolutions: 800 x 480 (WVGA) and 960 x 540 (qHD). With the upcoming release of Ice Cream Sandwich (ICS)...
40
by Anand Lal Shimpi on 10/10/2011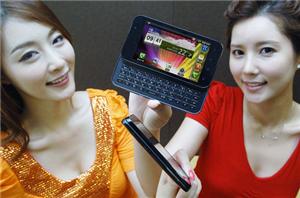 Keyboards and Android have had an on again/off again relationship since the G1. LG's looking to get involved in the affair with the LG Optimus Q2. Announced today for...
13
by Jason Inofuentes on 9/19/2011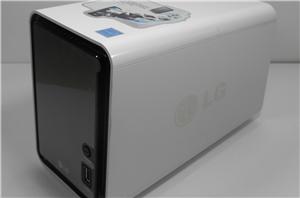 The consumer Network Attached Storage (NAS) market has seen tremendous growth over the past few years. As connected homes become more ubiquitous, the need for centralised storage has become...
24
by Ganesh T S on 7/18/2011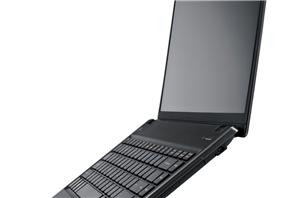 Announced today, LG joins in the race for thin with its latest P series notebooks, now dubbed the Blade series. Available in late May across Europe, South America, Asia...
24
by Jason Inofuentes on 5/6/2011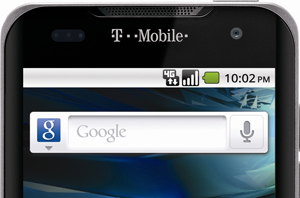 When we reviewed the LG Optimus 2X a while ago, we weren't quite sure what carrier it would wind up on when it came stateside. T-Mobile seemed the most...
14
by Brian Klug on 3/22/2011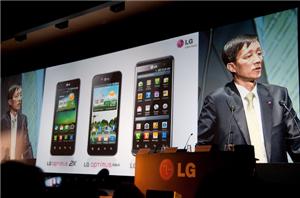 On the first day of MWC 2011, LG announced its four-part smartphone and tablet strategy for 2011 as part of what it's calling a "new beginning" for becoming a...
22
by Brian Klug on 2/14/2011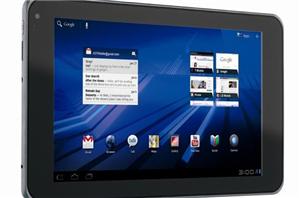 Mobile World Congress 2011 is upon us, and LG is kicking things off by announcing the Optimus 3D smartphone and the Optimus Pad tablet. The Optimus 3D is an...
4
by Vivek Gowri on 2/13/2011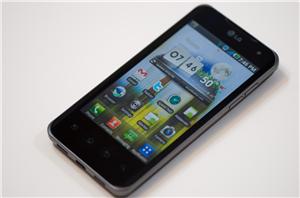 2011 is going to be a year dominated by multi-core smartphone launches, but there always has to be a first. So just like that, we have our first example...
75
by Brian Klug & Anand Lal Shimpi on 2/7/2011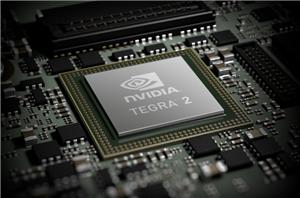 Twelve months ago NVIDIA stood on stage at CES and introduced its Tegra 2 SoC. It promised dozens of design wins and smartphones shipping before Spring 2010. That obviously...
21
by Anand Lal Shimpi on 1/5/2011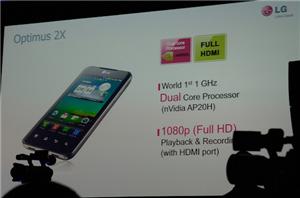 Brian and I are currently at LG's press conference where the company announced, as expected, the LG Optimus 2X - the world's first dual-core Cortex A9 smartphone based on...
14
by Anand Lal Shimpi on 1/5/2011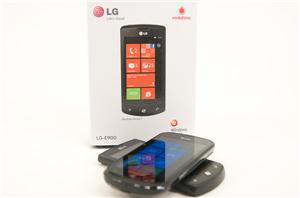 The only aspect of purchasing a Windows Phone that's more difficult than jumping on the iPhone bandwagon is choosing hardware. While the OS may be polished, nearly all Windows...
34
by Anand Lal Shimpi on 12/3/2010