At MWC, LG announced their new G Pro 2, which was written up for an early hands-on and some analysis based upon the information given out by LG's press release on the device. This is definitely not a device that was unexpected either, as the Optimus G Pro was unveiled at MWC as well, and was effectively a similar upgrade from the Optimus G, with a newer SoC, bigger display, and added a removable battery and microSD slot. To find out how it did under review, read on.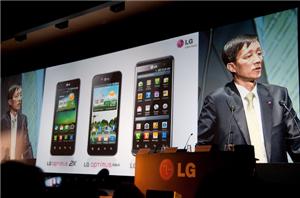 On the first day of MWC 2011, LG announced its four-part smartphone and tablet strategy for 2011 as part of what it's calling a "new beginning" for becoming a...
22
by Brian Klug on 2/14/2011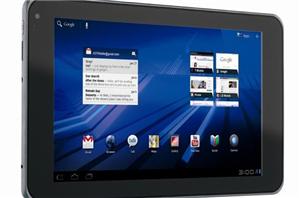 Mobile World Congress 2011 is upon us, and LG is kicking things off by announcing the Optimus 3D smartphone and the Optimus Pad tablet. The Optimus 3D is an...
4
by Vivek Gowri on 2/13/2011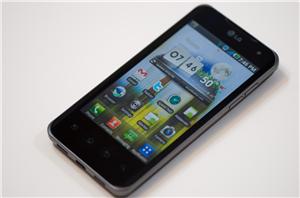 2011 is going to be a year dominated by multi-core smartphone launches, but there always has to be a first. So just like that, we have our first example...
75
by Brian Klug & Anand Lal Shimpi on 2/7/2011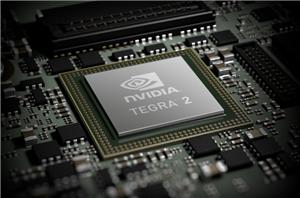 Twelve months ago NVIDIA stood on stage at CES and introduced its Tegra 2 SoC. It promised dozens of design wins and smartphones shipping before Spring 2010. That obviously...
21
by Anand Lal Shimpi on 1/5/2011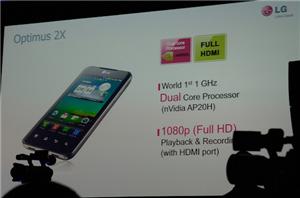 Brian and I are currently at LG's press conference where the company announced, as expected, the LG Optimus 2X - the world's first dual-core Cortex A9 smartphone based on...
14
by Anand Lal Shimpi on 1/5/2011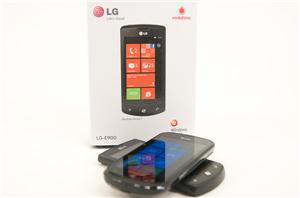 The only aspect of purchasing a Windows Phone that's more difficult than jumping on the iPhone bandwagon is choosing hardware. While the OS may be polished, nearly all Windows...
34
by Anand Lal Shimpi on 12/3/2010