Two weeks ago Marvell announced their first PCIe SSD controller with NVMe support, named as 88SS1093. It supports PCIe 3.0 x4 interface with up to 4GB/s of bandwidth between the controller and the host, although Marvell has yet to announce any actual performance specs. While PCIe 3.0 x4 is in theory capable of delivering 4GB/s, in our experience the efficiency of PCIe has been about 80%, so in reality I would expect peak sequential performance of around 3GB/s. No word on the channel count of the controller, but if history provides any guidance the 88SS1093 should feature eight NAND channels similar to its SATA siblings. Silicon wise the controller is built on a 28nm CMOS process and features three CPU cores. The 88SS1093 has support...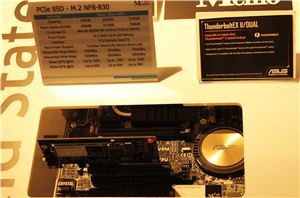 Memoright is a company that some of you might have heard of as we reviewed one of their drives back in 2011 but they have been out of the...
9
by Kristian Vättö on 6/12/2014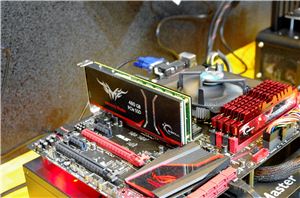 In the initial days of SSDs, G.Skill, the DRAM manufacturer, used to sell 2.5-inch SSDs. These were SATA 3 Gbps devices mostly, with the latest ones utilising SandForce...
7
by Ian Cutress on 6/11/2014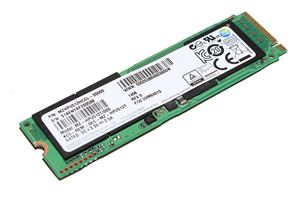 For most of the last decade, SATA has been the dominant interface in the consumer storage space. As long as hard drives were the major media for storage, SATA...
109
by Kristian Vättö on 5/15/2014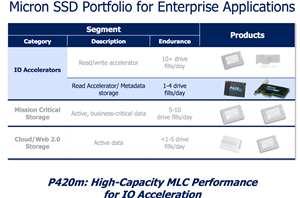 Nearly two years ago Micron announced its first native PCIe SSD: the P320h. We finally got to review it over a year later. In the time between announcement and...
5
by Anand Lal Shimpi on 5/2/2013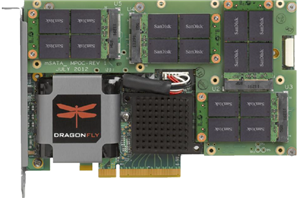 Marvell's DragonFly virtual storage accelerators have been around for close to two years. Back in April 2011, StorageReview had some hands-on time with the DragonFly storage accelerator. In August...
5
by Ganesh T S on 1/3/2013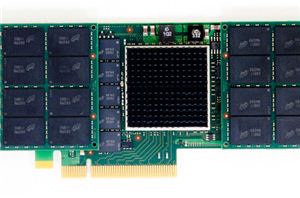 Well over a year ago Micron announced something unique in a sea of PCIe SSDs that were otherwise nothing more than SATA drives in RAID on a PCIe card...
57
by Anand Lal Shimpi on 10/15/2012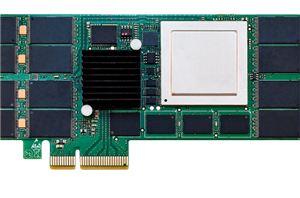 Computex is now running at full power and announcements are coming from everywhere. SanDisk just launched their latest addition to their enterprise storage portfolio: the Lightning PCIe SSA. SanDisk...
3
by Kristian Vättö on 6/4/2012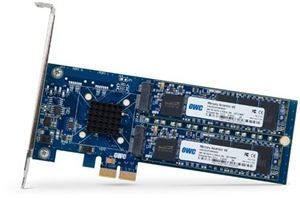 OWC has released their first PCIe SSD, the Mercury Accelsior. OWC has used SandForce controllers throughout its history in the SSD world and the Accelsior is no exception. It...
33
by Kristian Vättö on 4/18/2012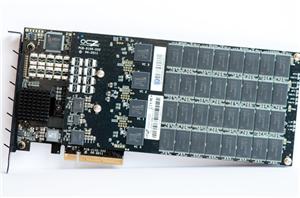 In our last SandForce SSD roundup I talked about how undesirable the consumer SSD market is, at least for those companies who don't produce their own controllers and/or NAND...
58
by Anand Lal Shimpi on 9/27/2011