Over the past year we've tested more than twenty different enclosures using our existing testbed and produced a mountain of comparative data. The goal of the undertaking is produce actual case reviews rather than testing enclosures in a vaccuum. Our approach has allowed us to compare both cooling performance and acoustics between the cases we've tested. That said, it was really our first effort at such an endeavor in some time, and since we started some minor inconsistencies began to creep up in our reviews and between test cases. Now that we have data under our belts, we're now taking measures to correct those inconsistencies for future tests, improve the quality of our results, and allow for more reliable comparisons. In other words, we're about...
Once NVIDIA dropped the 290 series beta driver, we were able to test the Puget Systems Deluge's pair of GeForce GTX 580s in triple-monitor surround. There's good news and...
3
by Dustin Sklavos on 11/30/2011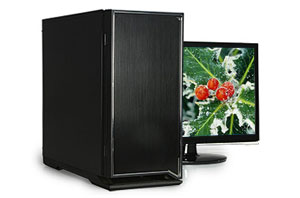 While we at AnandTech recognize that a good portion of our readership prefers to roll their own as far as desktops go, not everyone is that way. Sometimes there...
42
by Dustin Sklavos on 11/30/2011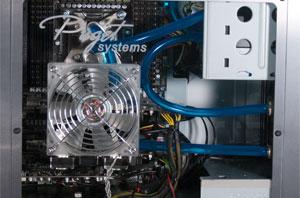 It's been a little while since we've had a Puget Systems desktop in, and so far we haven't yet tested any of their big dog gaming machines. Everything else...
72
by Dustin Sklavos on 11/24/2011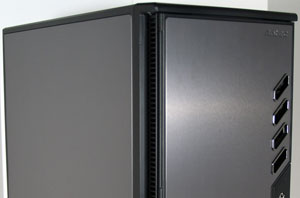 Today's review unit marks our third from Puget Systems in recent history. Thus far they've all been remarkable builds and this one proves to be no exception. Designed expressly...
28
by Dustin Sklavos on 4/7/2011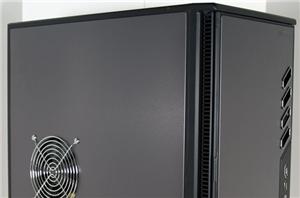 The last time we checked in with Puget Systems, we came away impressed with their Serenity SPCR Edition. It wasn't the fastest machine we've ever tested, but it was...
26
by Dustin Sklavos on 4/5/2011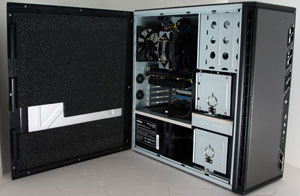 We've had the opportunity to look at a few custom builds from different boutiques so far. While most have generally been well-rounded builds using cherry picked off-the-shelf parts and...
139
by Dustin Sklavos on 2/10/2011