Launching today and shipping in two weeks, the Radeon HD 7990 is AMD's official dual-GPU card for the Southern Islands family. Based on the same Tahiti GPUs that power the rest of the 7900 series, the 7990 seeks to pack most of the performance of a 7970 CrossFire setup into a single card. Though this isn't the first 7990 card to be launched, as we'll see it may just be the finest one yet.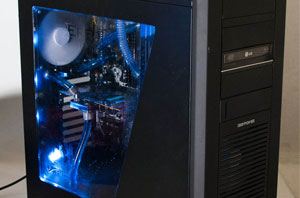 Boutique gaming desktops are nothing new around here; while enthusiasts may readily dismiss them, it's easy to forget they do serve a purpose and a market beyond the do-it-yourself...
36
by Dustin Sklavos on 3/15/2012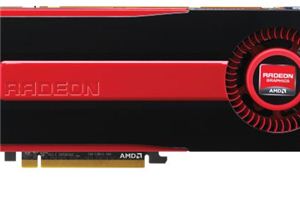 AMD has released the WHQL-certified version of its Catalyst 12.2 driver package for 32-bit and 64-bit versions of Windows XP, Vista, and 7. In addition to the fixes and...
13
by Andrew Cunningham on 3/12/2012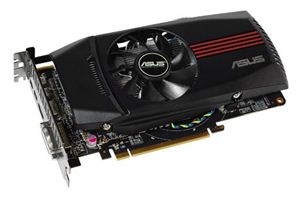 We got off pretty easily with our 7750 launch recap earlier today - with only three cards, it was pretty simple to compare and contrast them and be done...
9
by Andrew Cunningham on 2/20/2012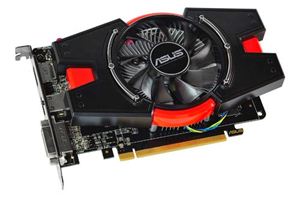 Unlike some of our launch recaps (including the 7770 recap article, which covers a whopping ten cards and should come later today), we have only a handful of cards...
20
by Andrew Cunningham on 2/20/2012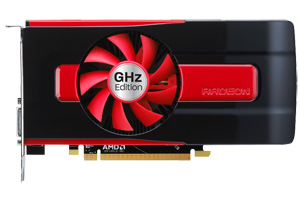 With the launch of Tahiti behind them, AMD is now firing on all cylinders to get the rest of their Southern Islands lineup out the door. Typically we'd see...
154
by Ryan Smith & Ganesh T S on 2/15/2012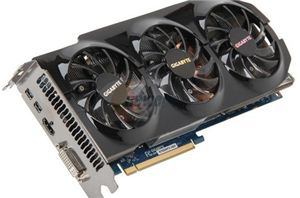 I'm going to be honest with you: the Radeon HD 7970 launch recap was pretty boring, with its wall-to-wall stock coolers and stock clocks. Like many high-end GPU launches...
16
by Andrew Cunningham on 1/31/2012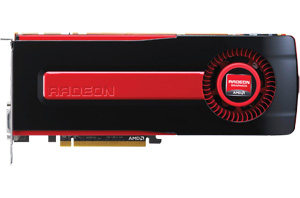 Announced late last month and shipping 3 weeks ago, AMD kicked off the 28nm generation with a bang with their Radeon HD 7970. Combining TSMC's new 28nm HKMG process...
259
by Ryan Smith on 1/31/2012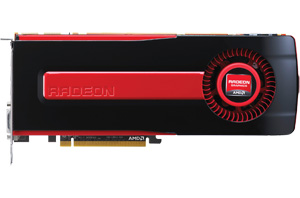 With the release of AMD's Radeon HD 7970 it's clear that AMD has once again regained the single-GPU performance crown. But while the 7970's place in the current GPU...
47
by Ryan Smith on 1/27/2012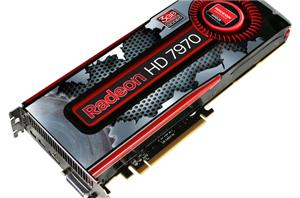 AMD's brand-new Radeon HD 7970 is officially on sale, though as of this writing it's sold out practically everywhere. Unlike the sneakily rebranded OEM-targeted 7000-series cards, the 7970 is...
15
by Andrew Cunningham on 1/9/2012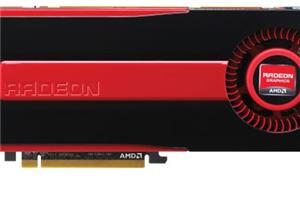 AMD originally told us that we'd have until January 9th to put together our review of the Radeon HD 7970. For a brand new GPU architecture, about three weeks...
12
by Anand Lal Shimpi on 12/22/2011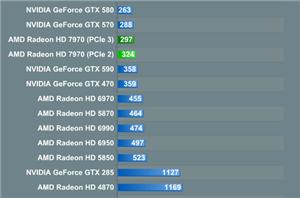 At the launch of Intel's LGA-2011 based Sandy Bridge E CPU we finally had a platform capable of supporting PCI Express 3.0, but we lacked GPUs to test it...
14
by Anand Lal Shimpi on 12/22/2011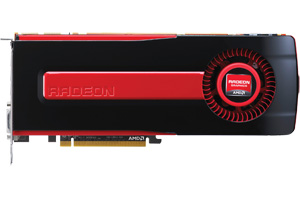 At AMD's Fusion Developer Summit 2011 AMD announced Graphics Core Next, their next-generation GPU architecture. GCN would be AMD's Fermi moment, where AMD got serious about GPU computing and...
291
by Ryan Smith on 12/22/2011
Thanks X-bit labs for the image Intel's Developer Forum and Microsoft's BUILD conference are both underway but to not make this week any quieter, AMD is also having their own...
8
by Kristian Vättö on 9/14/2011