Wrapping up the last of my Tuesday meetings (yes, I'm that far behind – I blame the "black plague" that I picked up that knocked me out for the weekend), Roccat – pronounced "rocket" apparently and not "ro-cat" like I've been saying in my head for years – had some new keyboards, mice, and headsets to show off at CES. While they don't have RGB LED backlighting for their Cherry MX keyboards (yet?), they did have a keyboard with Cherry MX keys and per-key backlighting, and as a further cool feature they had a smartphone app called Light FZ that could control the intensity, patterns, and other aspects of the backlighting. I believe the app will work with their other devices as well, offering...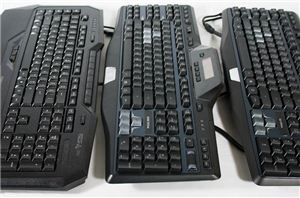 I recently had an extended chat with a product manager at Corsair over keyboards. Their Vengeance K-series mechanical keyboards have apparently been selling well, and that's understandable; they're attractive...
46
by Dustin Sklavos on 8/2/2013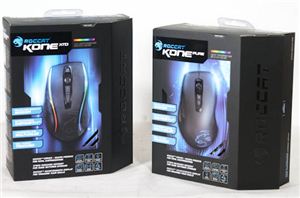 The "dirty" secret of PC peripherals is that the word "gaming" can often mean any combination of two things: robust quality and gaudy design. Most mechanical keyboards tend to...
49
by Dustin Sklavos on 2/27/2013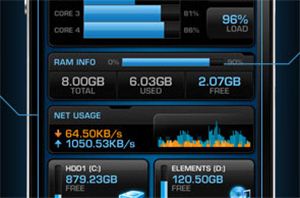 I had a chance to briefly visit with ROCCAT (and hope to get some of their gaming mice and keyboards in for review soon) and walked away a bit...
1
by Dustin Sklavos on 1/10/2013