Trials of an Intel Quad Processor System: 4x E5-4650L from SuperMicro In recent months at AnandTech we have tackled a few issues of dual processor systems for regular use, and whether having a dual processor system as a theoretical scientist may help or hinder various benchmark scenarios. For the problems that I encountered as a theoretical physical chemist, using a dual processor system without any form of formal training dealing with memory allocation (NUMA) resulted in a severe performance hit for anything that required a significant level of memory accesses, especially grid solvers that required pulling information from large arrays held in memory. Part of the issue was latency access dealing with data that was in the memory of the other CPU, and...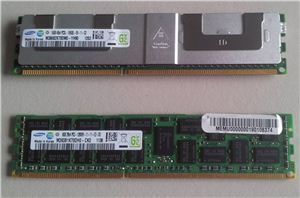 Most of the servers in the datacenter, especially the ones running virtualization, database, and some HPC applications, are more memory limited than anything else. There are several server memory...
26
by Johan De Gelas on 8/3/2012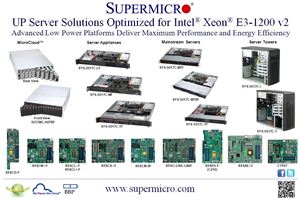 Intel introduced three new Xeon processor families last week. The Xeon E3-1200 v2 family is based on the Ivy Bridge architecture, while the Sandy Bridge based Xeon E5-2400 and...
5
by Ganesh T S on 5/23/2012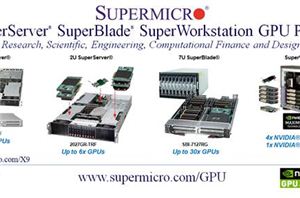 NVIDIA's GPU Technology Conference (GTC 2012) is around the corner (May 14-17), and Supermicro has indicated that their GPU-Enabled X9 server and workstation solutions would be showcased at the...
6
by Ganesh T S on 5/9/2012
The Sandy Bridge based Xeon E5-2600 processors were launched by Intel yesterday, and Supermicro wasn't far behind in launching a host of solutions supporting / based on these processors...
1
by Ganesh T S on 3/7/2012