WD
WD did everyone a favor when they reorganized their products under color-coded branding a few years ago. With the Blue (mainstream), Green (quiet and cool) and Black (performance) lines well laid out, consumers have a much easier time picking out the right drive for their application, rather than poring over spec sheets and complex model numbers. And now there's another line to add to that list: Red. Designed specfically to be used in 1-5 bay NAS devices, the Red line has hardware and software features that make it suited for that particular climate, while delivering impressive performance and reliability. WD has worked with major NAS manufacturer's to ensure compatibility with as many common NAS products as possible, and has a list of the tested...
I remember the early days of the USB-vs-FireWire wars like they were yesterday, although Wikipedia reminds me that they were more than a decade ago (sigh). USB 1.0 arrived...
45
by Brian Dipert on 5/13/2012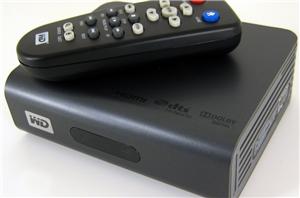 The last few years have seen a large number of digital content sources becoming easily accessible to end consumers. Digital content providers such as Netflix have recently been expanding...
80
by Cameron Butterfield on 7/29/2010