Most modern SSDs come with some form of hardware encryption. On these drives with hardware encryption, it's usually permanently turned on - all data written to the NAND is typically stored in encrypted form. This stems from the fact that all writes to NAND had to be scrambled to begin with (writing long repeated strings of data to NAND can cause problems for data retention). The earliest implementations weren't sophisticated enough to be considered real encryption, but these days it's not uncommon to see hardware AES-128/256 support. The bad news has been that relying on OS driven filesystem encryption always meant the use of software encryption on top of your drive's native encryption. This was particularly a problem on SandForce based drives, where full disk...
Windows 8 will be bringing with it native support for USB 3.0 controllers, writes Microsoft's Dennis Flanagan, Director of Program Management for the Devices and Networking Group. This is...
19
by Andrew Cunningham on 8/22/2011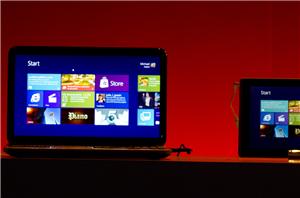 It seems like not all that long ago we were talking about the launch of Windows 7, but 2012 is right around the corner, and it's bringing Windows 8...
16
by Andrew Cunningham on 8/15/2011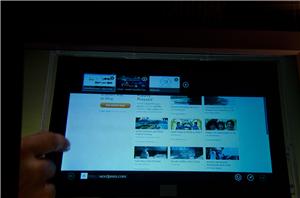 Microsoft showed us IE10 on Windows 8, which honestly has a very iOS-like feel to it. You get smooth scrolling and panning, with a PlayBook style support for tabs...
52
by Anand Lal Shimpi on 6/2/2011
Microsoft just showed Windows 8 running on three different ARM platforms: a single-core 1.2GHz Qualcomm Snapdragon, a dual-core TI OMAP 4430 and a quad-core NVIDIA Kal-El notebook. The same interface...
20
by Anand Lal Shimpi on 6/1/2011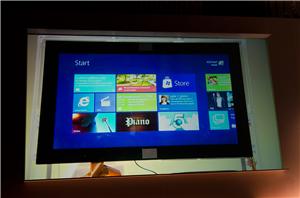 Here's a quick look at the new start screen for Windows 8 running on a Dell XPS Development Tablet. The tablet supports both touch and external keyboard interfaces. The...
36
by Anand Lal Shimpi on 6/1/2011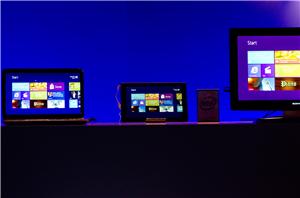 I'm in the audience of Microsoft's Partner Preview for Computex 2011, basically an event to give a sneak peak of the future of Windows to press and MS partners...
32
by Anand Lal Shimpi on 6/1/2011