Clover Trail was late by about a month to the Windows 8 launch. Most of the traditional PC partners were delayed either by Intel or by burdens of their own. As much as we wished Surface RT would've launched with a different SoC, truth be told I don't know that anyone else outside of NVIDIA could've met the aggressive schedule that Microsoft set. Qualcomm and TI were both design partners working on Windows RT devices, but neither of them had solutions available at launch. Now that we're two months out from launch however, things are starting to change. We've already reviewed one of the first Clover Trail tablets, with another on the way. And just before the holidays last year, this thing showed up: It may...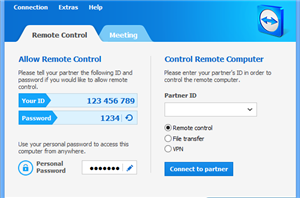 TeamViewer is one of those applications that some people have heard about and love, while others have no idea what it is. At its core, TeamViewer is a remote...
29
by Jarred Walton on 12/6/2012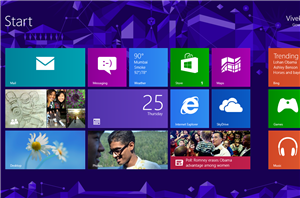 Meet Windows RT. It's Microsoft's first major foray into the modern tablet market, the shipping version of Windows-on-ARM, and it's one of Microsoft's most important product launches ever. Windows...
233
by Vivek Gowri & Anand Lal Shimpi on 10/25/2012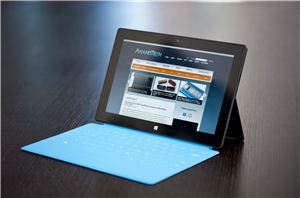 A week ago, I sat in an auditorium and listened to Steve Sinofsky talk about the tablet market. He talked about how the iPad was a great device, and...
233
by Anand Lal Shimpi on 10/23/2012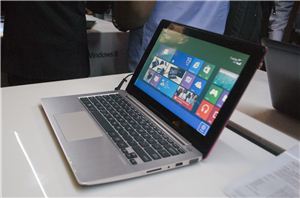 The ASUS event was exemplary when it came to tech events in one very key matter: lots of hands-on time. Plenty of devices were available, and the showcase was...
17
by Jason Inofuentes on 10/23/2012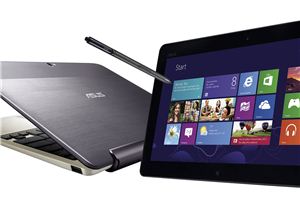 ASUS has spent the last few years showing how good design can yield big dividends in the Windows notebook and Android tablet markets. With today's announcement of their Windows...
17
by Jason Inofuentes on 10/23/2012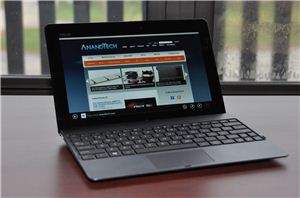 The ASUS Transformer line of tablets have consistently been among the strongest contenders in the Android tablet world, so when it was announced that they would be one of...
68
by Vivek Gowri on 10/23/2012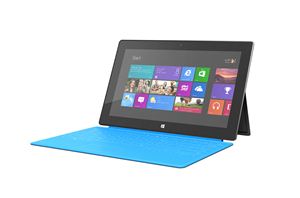 Along with the first pricing and availability details, Microsoft gave us some additional insight into Surface in a tour of the design and engineering facility where the project was...
73
by Anand Lal Shimpi on 10/16/2012
Earlier this summer Microsoft did the somewhat unexpected and announced first party Windows RT and Windows 8 tablet hardware under the Surface brand. Microsoft wanted to have flagship devices...
68
by Anand Lal Shimpi on 10/16/2012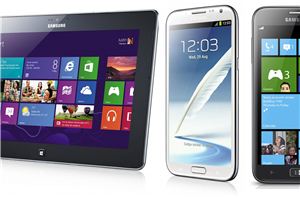 Samung's still midstride in their IFA presentation, but they've already gone live with their announcements, and if they wanted to move the conversation along from the current news cycle...
9
by Jason Inofuentes on 8/29/2012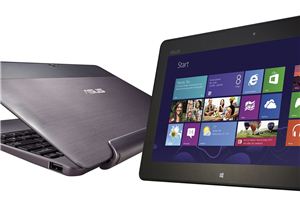 NVIDIA proudly announced today that Epic Games ported the UE3 powered Epic Citadel demo to Windows RT, and showed it running on ASUS' Vivo Tab RT. The Citadel demo...
20
by Anand Lal Shimpi on 8/29/2012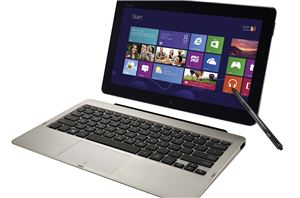 At Computex this year ASUS unveiled its Windows 8 and RT tablets in a surprisingly mature state. At their introduction ASUS simply named them the Tablet 810 and Tablet...
8
by Anand Lal Shimpi on 8/29/2012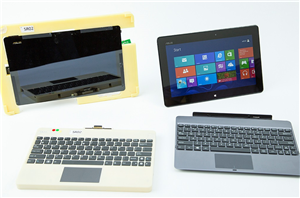 Yesterday Microsoft announced the final roster for ARM based Windows RT tablets expected to launch this year. We'll see Windows RT tablets from ASUS, Dell, Lenovo and Samsung, as...
18
by Anand Lal Shimpi on 8/14/2012
Last week at Computex, TI showed Anand Windows RT running on one of their own reference tablets. While performance was good according to Anand, Microsoft has instructed partners to...
20
by Brian Klug on 6/14/2012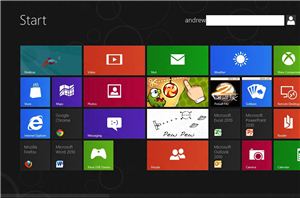 Microsoft Communications Manager Brandon LeBlanc has finally given us our first official information about product editions for Windows 8, which is now confirmed to be the product's actual shipping...
56
by Andrew Cunningham on 4/16/2012