The extreme end of Intel's performance platform is a relatively small end-user market, but despite this we had requests back at Sandy Bridge-E launch to test a good number of X79 motherboards due to the large and differing array of available features on offer. Our best of the bunch was the ASUS Rampage IV Extreme, part of the ROG range and received my best ever award given to a motherboard (which is actually our second highest award at AnandTech - my standards are that high that I doubt anyone will ever achieve the top award and I'm not entirely sure what would qualify, until I saw it). When Ivy Bridge-E rolled around, I expected an uptake on the motherboard side to incorporate many of...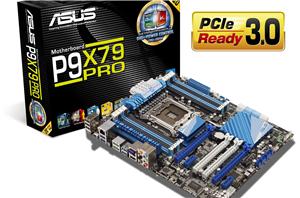 In the pursuit of sheer performance, a user should aim to combine the ultimate CPU with the ultimate everything else – motherboard, memory, and so on. The latest enthusiast...
55
by Ian Cutress on 11/14/2011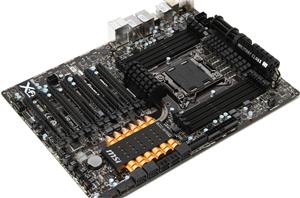 Sandy Bridge E is right around the corner and the amount of Socket-2011 related emails we're getting is going up. The latest is from MSI - we got an...
16
by Anand Lal Shimpi on 11/7/2011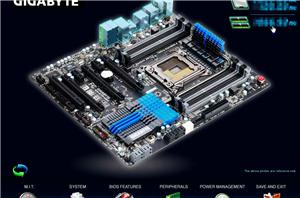 We are getting closer to the launch of Sandy Bridge E and Intel's motherboard partners are eager to get out some early press about their motherboards. We saw a...
27
by Anand Lal Shimpi on 11/4/2011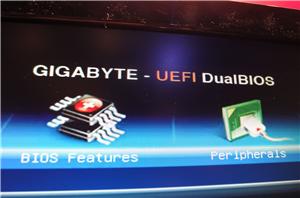 As we mentioned in our X79 coverage yesterday, none of the motherboard manufacturers were allowed to show BIOS/UEFI screenshots out of fear of accidentally disclosing clock speeds. Gigabyte's X79...
7
by Anand Lal Shimpi on 9/14/2011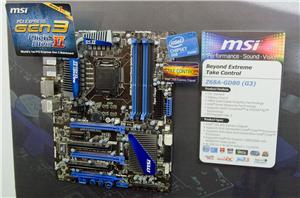 By now you know that Ivy Bridge (due out in March - April of 2012) will be backwards compatible with some 6-series motherboards. The CPU itself has a PCIe...
11
by Anand Lal Shimpi on 5/31/2011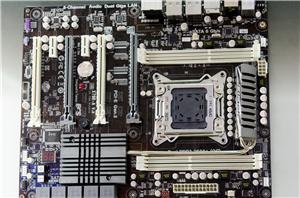 I've been running around the Computex show floor all morning and finally managed to build enough of a lead ahead of my meetings to sit down and write up...
19
by Anand Lal Shimpi on 5/30/2011