Our next set of motherboard recommendations sit at the feet of Sandy Bridge-E, the current de-facto platform for consumer throughput performance. If you have a non-GPU accelerated workload and a consumer budget, X79 offers a platform with quad channel memory as well as two 6-core processor SKUs with hyperthreading enabled. The only way to get more is to jump to Xeon processors, which can be 2-3x more expensive, or 2P/4P systems from both AMD and Intel, which offer a mix of benefits depending on how the software is programmed. X79 and Sandy Bridge-E were released in November 2011, with a cavalcade of motherboards in the first 12 months of launch. Now in 2013, new motherboard production has been slow, with only a...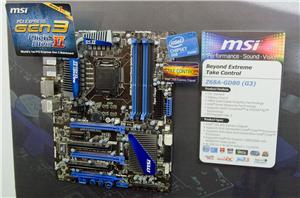 By now you know that Ivy Bridge (due out in March - April of 2012) will be backwards compatible with some 6-series motherboards. The CPU itself has a PCIe...
11
by Anand Lal Shimpi on 5/31/2011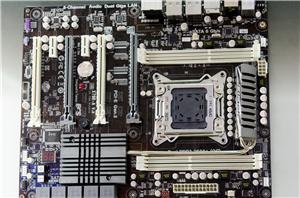 I've been running around the Computex show floor all morning and finally managed to build enough of a lead ahead of my meetings to sit down and write up...
19
by Anand Lal Shimpi on 5/30/2011