Breaking into the X79 game at this late stage is a rough business. The major action was at the Sandy Bridge-E launch, and the Ivy Bridge-E release was a minor bump in comparison. Due to the lack of a new chipset, only a few motherboard vendors put a new product onto the market for the IVB-E launch. One of them was MSI, with the slightly non-conventional X79A-GD45 Plus, which we are reviewing today.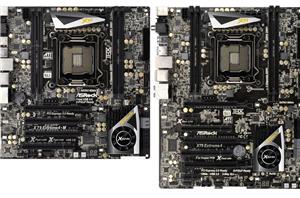 In our series of X79 reviews, the next boards to face scrutiny are a pair of ASRock boards – the X79 Extreme4-M, one of the first mATX solutions to...
53
by Ian Cutress on 12/9/2011
Reviews of Intel manufactured boards are something of a rarity. They are not marketed in the same way other motherboards are – almost not at all in comparison...
59
by Ian Cutress on 11/18/2011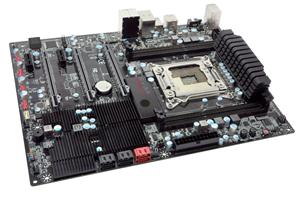 Early this morning we published our Sandy Bridge E review, as well as our first X79 motherboard review: ASUS' P9X79 Pro. We've got more SNB-E content in the works...
5
by Anand Lal Shimpi on 11/14/2011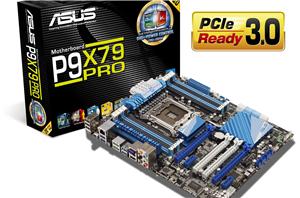 In the pursuit of sheer performance, a user should aim to combine the ultimate CPU with the ultimate everything else – motherboard, memory, and so on. The latest enthusiast...
55
by Ian Cutress on 11/14/2011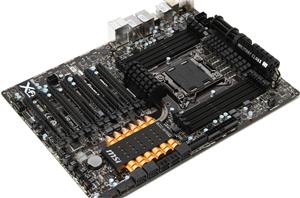 Sandy Bridge E is right around the corner and the amount of Socket-2011 related emails we're getting is going up. The latest is from MSI - we got an...
16
by Anand Lal Shimpi on 11/7/2011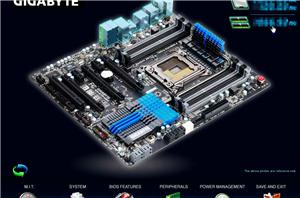 We are getting closer to the launch of Sandy Bridge E and Intel's motherboard partners are eager to get out some early press about their motherboards. We saw a...
27
by Anand Lal Shimpi on 11/4/2011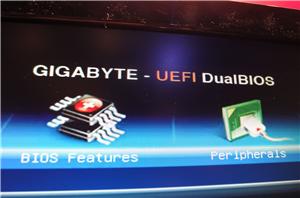 As we mentioned in our X79 coverage yesterday, none of the motherboard manufacturers were allowed to show BIOS/UEFI screenshots out of fear of accidentally disclosing clock speeds. Gigabyte's X79...
7
by Anand Lal Shimpi on 9/14/2011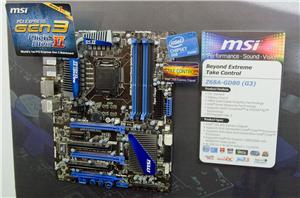 By now you know that Ivy Bridge (due out in March - April of 2012) will be backwards compatible with some 6-series motherboards. The CPU itself has a PCIe...
11
by Anand Lal Shimpi on 5/31/2011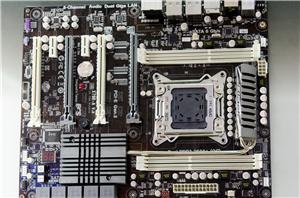 I've been running around the Computex show floor all morning and finally managed to build enough of a lead ahead of my meetings to sit down and write up...
19
by Anand Lal Shimpi on 5/30/2011