Thanks X-bit labs for the image Intel's Developer Forum and Microsoft's BUILD conference are both underway but to not make this week any quieter, AMD is also having their own...
8
by Kristian Vättö on 9/14/2011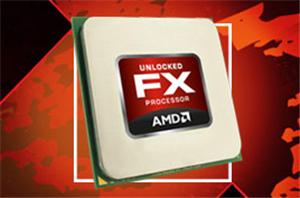 Before every major architecture launch from AMD or NVIDIA, the companies typically hold an editor's or tech day. These events usually last about a day (sometimes two) and involve...
41
by Anand Lal Shimpi on 9/13/2011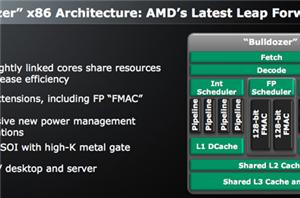 Though AMD began shipping Bulldozer-based sever CPUs last week, we're still waiting until Q4 for the new architecture to hit the desktop. In the meantime, however, pre-order pricing for...
58
by Andrew Cunningham on 9/12/2011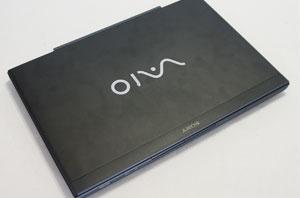 You asked for it, you got it: in house, a review of Sony's longstanding 13.3" road warrior S series. It's light, has a matte screen, switchable graphics, a mainstream...
70
by Dustin Sklavos on 9/9/2011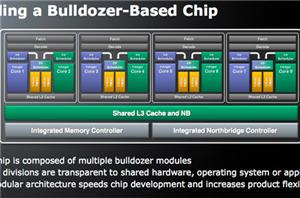 Yesterday AMD announced that it had begun revenue shipments of the first Bulldozer processors for servers. More specifically AMD is referring to its Interlagos CPU which features two Bulldozer...
22
by Anand Lal Shimpi on 9/8/2011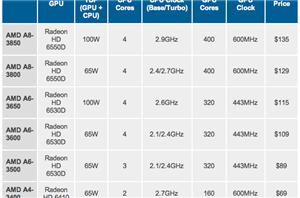 Today AMD introduced its first dual-core Llano APUs: the A4-3400 and A4-3300. These APUs have only 758M active transistors, a bit over half of the transistors in the bigger...
14
by Anand Lal Shimpi on 9/7/2011
HP has accidentally leaked three AMD A-series APUs while updating the service guide for HP Pavilion g7. The update simply includes SKUs and specs for three yet to be...
5
by Kristian Vättö on 9/7/2011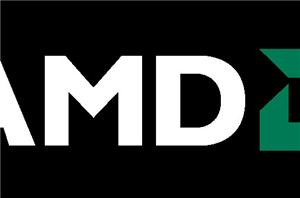 AMD has finally chosen a new CEO: Rory Read has been selected to fill the position that Dirk Meyer vacated in January. Read was previously President and COO of...
15
by Andrew Cunningham on 8/25/2011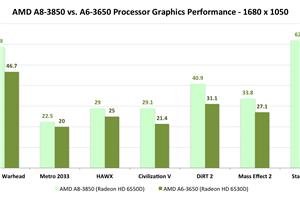 When AMD introduced its Llano desktop parts it mentioned two different GPU configurations: an on-die Radeon HD 6550D with 400 cores running at 600MHz and a Radeon HD 6530D...
12
by Anand Lal Shimpi on 8/23/2011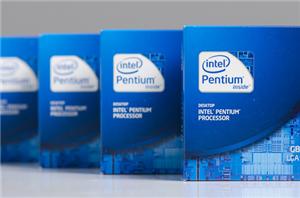 Despite abandoning Pentium as a high end brand with the 2006 release of Intel's Core 2 Duo, Intel has kept the label around for use on its value mainstream...
110
by Anand Lal Shimpi on 8/23/2011