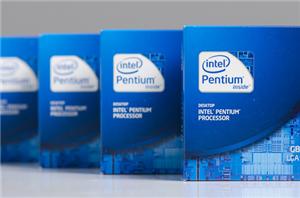 Despite abandoning Pentium as a high end brand with the 2006 release of Intel's Core 2 Duo, Intel has kept the label around for use on its value mainstream...
110
by Anand Lal Shimpi on 8/23/2011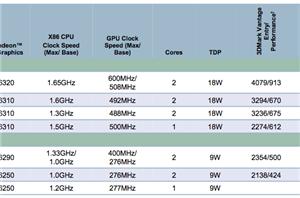 When AMD first introduced its Brazos platform at the end of last year it promised annual updates to the platform. Today we get the first official update to the...
25
by Anand Lal Shimpi on 8/22/2011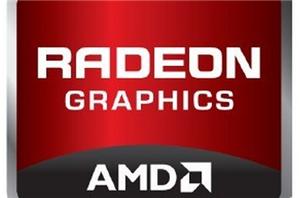 AMD today released version 11.8 of its Calalyst driver package for Windows. As with previous releases, version 11.8 is available for all 32-bit and 64-bit versions of Windows XP...
14
by Andrew Cunningham on 8/17/2011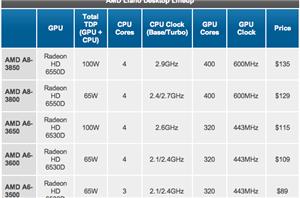 AMD just announced availability of its first triple-core Llano APU: the A6-3500. The 3500 features three cores running at 2.1GHz. AMD's Turbo Core is supported so you can see...
26
by Anand Lal Shimpi on 8/17/2011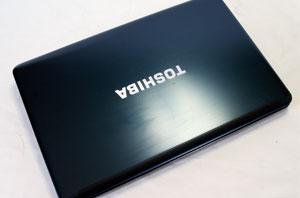 Since Llano's introduction, the value of AMD's new APU has been the subject of some debate, even between editors here at AnandTech. With notebooks sporting the new A-series processors...
74
by Dustin Sklavos on 8/12/2011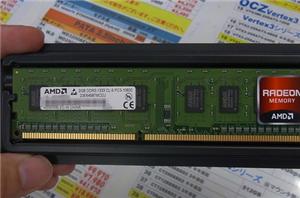 AMD's website suggests that the company will be entering the RAM market soon with their own RAM modules. The modules will be branded as Radeon, just like AMD's GPUs...
23
by Kristian Vättö on 8/8/2011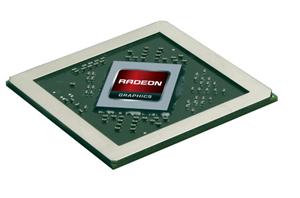 During its Q2 2011 earnings conference, AMD's interim-CEO Thomas Seifert revealed that AMD already has working samples of GPUs using a 28nm fabrication process. AMD claims it is on...
17
by Saumitra Bhagwat on 7/28/2011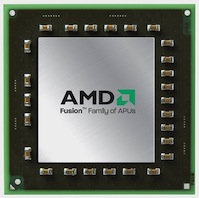 AMD's new Bulldozer-based CPUs are just around the corner. AMD has said the release of Zambezi CPUs will happen in Q3, which means any time from now. The latest...
62
by Johan De Gelas & Kristian Vättö on 7/15/2011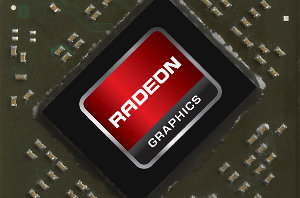 AMD's last update to their mobile GPU lineup is now over six months old, which means we're about due for another new part. Right on cue, and not long...
34
by Jarred Walton on 7/12/2011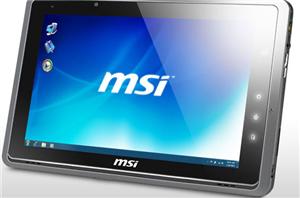 The tablet market is expanding every bit as rapidly as netbooks did when they first arrived, and then some. MSI has announced their entry into the market today, and...
37
by Dustin Sklavos on 7/7/2011