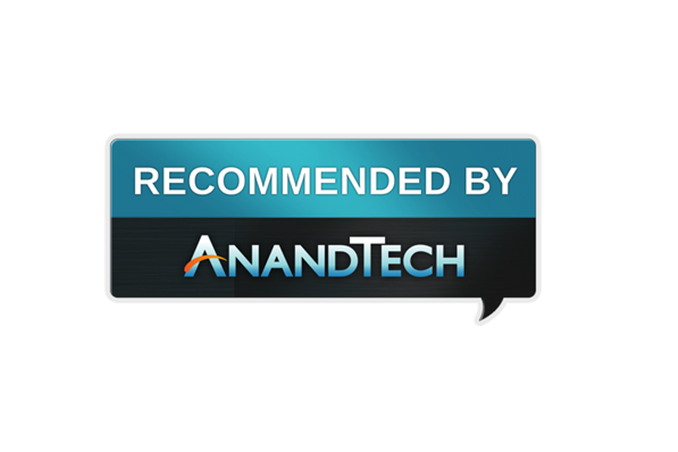 Since the holiday shopping season is going at full speed and Black Friday is only a few days away, we are doing a bunch of product recommendation posts to help you to make the best purchases. Ian has already covered mini-ITX motherboards and desktop CPUs, so it's my turn to post my take on the best SSDs on the market.
I want to start with a couple of tidbits of advice that apply when buying an SSD.
First is to try to evaluate your usage: there is no specific software to do this, just list the things you usually do with your computer and try to figure out if they are IO intensive. Most consumer workloads (web browsing, email, Office, gaming, basic photo editing etc.) are not very IO intensive but if your work involves photo, video or audio editing, there's a good chance that your workload puts quite a bit of stress on the SSD. Like all components, SSDs have different grades with different performance, endurance and price, but it is the job of the user to figure out what they need. Today's SSD market is at a point where most SSDs are indistinguishable in the majority of real world tasks, so there's no need to spend more on a high performance drive unless your usage model can take advantage of the faster drive.
Next up is capacity. There is no general rule of thumb for the optimal capacity because this is again very user dependent. However my advice is to get the biggest SSD that you find affordable. I would not go any smaller than 120GB because while you can fit the OS in 64GB, in my experience, it is not comfortable if you constantly have to think about what can go to the SSD and what cannot. Also, keep in mind that SSDs will slow down once you fill a good chunk (85%+) of them, so I recommend having ~15-20% or so of empty space at all times. Personally I find 256GB to be optimal for my usage as I can have the OS, all my apps and the games I'm currently playing in the SSD while my media files reside in mechanical storage.
I've included more than one SSD in each category because there is no drive that beats everyone in every aspect. Furthermore, I find pricing to be the ultimate deciding factor since SSD prices tend fluctuate a lot, and the best deal of today might not be the best deal tomorrow. Unfortunately the prices in the tables are not automatically updated but the links lead you to the product page with the current price, making comparing fairly easy.
Professional and Enthusiast Level: SanDisk Extreme II, Seagate 600 & OCZ Vector 150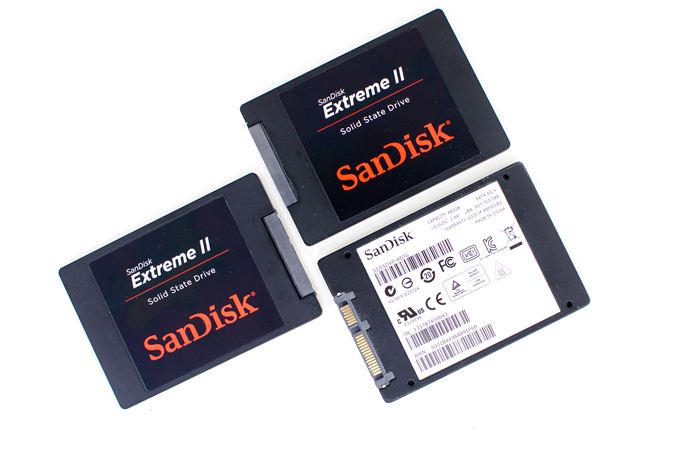 For heavy workloads that require high performance even at steady-state, there is no doubt that SanDisk's Extreme II, Seagate's 600/600 Pro and OCZ's Vector 150 are the best choices. All four have one of the highest performance consistencies we have tested to date, which guarantees that your application will remain responsive even when the drive is under heavy load. Endurance is not a problem either as all drives carry high endurance rating as well (80TB for the Extreme II, 72TB for the SSD 600 and 91TB for the Vector 150). Seagate SSD 600 is the only one with a three-year warranty because both the Extreme II and Vector 150 come with 5 year warranties, although in all cases the warranty is void if you exceed the endurance spec. However, if you plan on using the drive in a laptop, I would go with the Extreme II because it supports low idle power states (HIPM/DIPM), which translates to longer battery life.
Update: OCZ has just filed for bankruptcy, so I would avoid buying the Vector 150 or any of their SSDs now since there is no guarantee that warranties will be honored.
(clicking the links in the first column leads to our review of the product)
Mainstream Level: Samsung SSD 840 EVO, Crucial M500 & Toshiba Q Series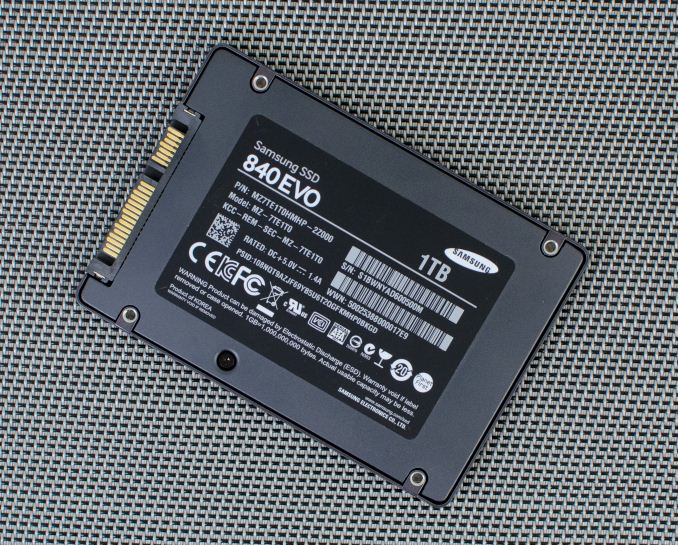 When it comes to mainstream SSDs, there are three SSDs that I recommend. The first is a no surprise: The Samsung SSD 840 EVO. Samsung's usage of TLC NAND allows them to be very competitive in the price frontier and even though we are dealing with slower NAND, the EVO's performance is great. We have also shown that the endurance of TLC NAND is not an issue unless you have a very IO intensive workload. Next up is Crucial's M500, which in terms of performance, the EVO is slightly faster but what M500 brings to the table is power-loss protection. Both the EVO and M500 support low idle power states and the M500 also supports eDrive and TCG Opal 2.0 standard (though fortunately that is coming to the EVO as well via firmware update in December).
My third recommendation might come as a surprise because we've not officially reviewed the Toshiba Q Series. However, the drive itself is exactly the same as Strontium's Hawk that we reviewed a while ago (the drive even has the original Toshiba label on it). Unfortunately I do not know for sure if low idle power states are supported because I do not have the equipment to test that (Anand has, though) and as far as I know there is no hardware encryption support either. However, I've seen the 256GB version at below $150, so it offers a good and cheap alternative if power consumption or hardware encryption are not your major concerns.
The Tiny, Yet Powerful mSATA: Crucial M500 & Plextor M5M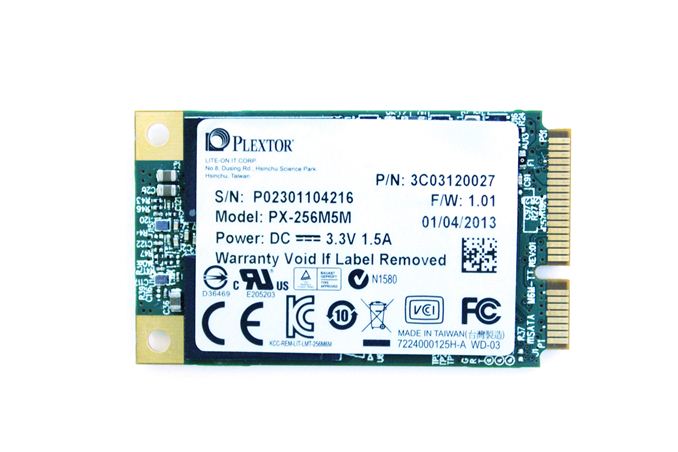 There are relatively few options if you are in the market for a retail mSATA drive. Most OEMs (such as Samsung and SanDisk) only sell to PC OEMs, but there are two mSATA SSDs that I would recommend. The first is the mSATA version of Crucial's M500, which we have not yet officially reviewed but you should expect performance to be about similar to its 2.5" sibling. The second one is Plextor's M5M, which we reviewed earlier this year. Low idle power states are supported by both and the M500 also has eDrive/TCG Opal 2.0 support while the M5M features standard AES-256 encryption support. Both carry 3-year warranties as well.
To Conclude:
Do not overspend on a high-end SSD unless you truly need the extra performance. For an average user, that money can be better spent on other components or if you have a little extra then go for a bigger SSD right away. You might have heard this earlier, but having an SSD is what matters, the brand and model are secondary. That is especially true now that we no longer have completely awful SSDs in the market -- most drives in the market are pretty good but that doesn't mean some aren't better than the others. We've listed our recommendations here, so keep your eyes and ears open for good holiday deals!