Samsung hasn't stopped impressing me in the SSD space. The early Samsung SSDs weren't very good, but ever since the introduction of the SSD 830 Samsung has been doing a brilliant job and has been setting the bar for performance, cost and reliability. The SSD 840 specifically showed what properly executed vertical integration can really do as Samsung was the first manufacturer to utilize TLC NAND in a client SSD. Two years later Samsung wowed us by introducing world's first SSD with 3D NAND, the SSD 850 Pro, and today Samsung is presenting the TLC flavored V-NAND SSD, more commonly known as the SSD 850 EVO. Read on to find out whether the 850 EVO is as much of a beast as its big...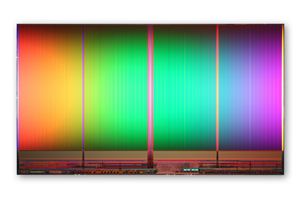 Last Thursday in its annual Investor Meeting Intel revealed the first details of its 3D NAND technology and announced that it will begin the shipments of 3D NAND in...
58
by Kristian Vättö on 11/25/2014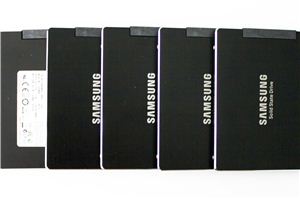 Traditionally Samsung's enterprise SSDs have only been available to large server OEMs (e.g. Dell, EMC, and IBM). In other words, unless you were buying tens of thousands of drives...
30
by Kristian Vättö on 9/3/2014
Last week Samsung announced the 850 Pro, which is the first mainstream SSD to utilize 3D V-NAND. We already reviewed the drive and covered the fundamentals of V-NAND in...
36
by Kristian Vättö on 7/7/2014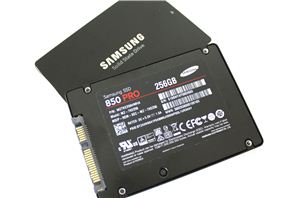 Over the last three years, Samsung has become one of the most dominant players in the SSD industry. Samsung's strategy has been tight vertical integration ever since the beginning...
153
by Kristian Vättö on 7/1/2014