Last year I spent time with one of the first UltraHD monitors to be come out and came away convinced of the benefits. Even though the screen size was not much larger than my usual display, the extra clarity and detail was totally worth it. It sealed my decision to buy a MacBook Pro Retina when it was updated last fall as well. Now we've seen the field of UltraHD displays expand considerably and so we now look at another 32" UltraHD display, the Dell UP3214Q.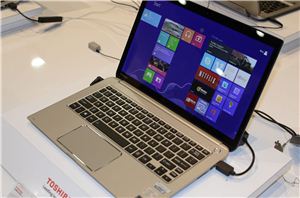 The visit to Toshiba's booth at CES was interesting for a number of reasons, and their upcoming lineup is a good indication of how polarized the PC and tablet...
15
by Jarred Walton on 1/17/2014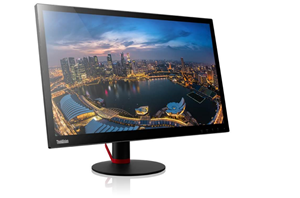 2014 looks like to be the year where 4K comes en mass to the market – or at least the high end and professional market to begin with. ...
24
by Ian Cutress on 1/6/2014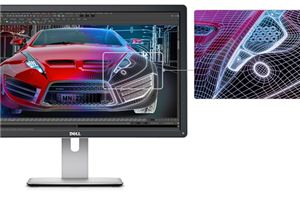 The other day we reported that Dell had leaked information regarding a high quality, wide color range 24" Ultra HD monitor, named the UP2414Q. Dell has since placed...
51
by Ian Cutress on 12/4/2013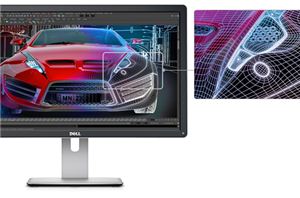 Currently there are several 4K options on the market – models using the higher end IGZO displays such as the Dell Ultrasharp 32" 4K (UP3214Q, $3500) or the ASUS...
60
by Ian Cutress on 12/1/2013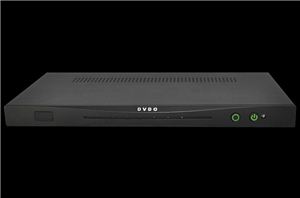 Most people I know are still merely lusting after the thought of a good 4K display – the least expensive displays start at around $700 for a 39" model...
11
by Jarred Walton on 9/17/2013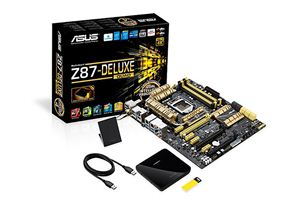 For those that might not be too familiar with the standard, Thunderbolt is Intel's high-bandwidth, do-everything connector, designed as a potential future path for all things external to a...
56
by Jarred Walton on 8/19/2013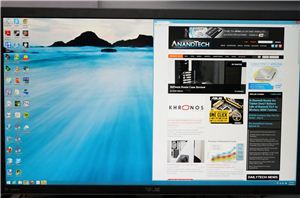 Many consider me to be a 4K hater. The past few trade shows I've attended have been pushing it on consumers to replace their TVs, but I see less...
165
by Chris Heinonen on 7/23/2013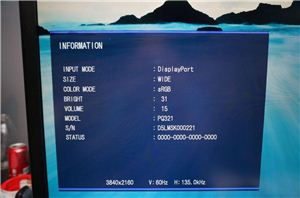 Beyond monitor reviews for AnandTech, I do reviews of TVs and Projectors for a number of sites. Ever since Sony launched their VPL-HW1000 4K projector at CEDIA in 2011...
28
by Chris Heinonen on 7/13/2013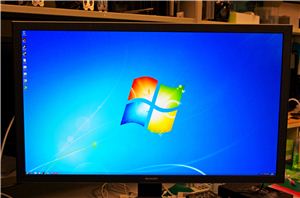 Part of my extra-curricular testing post Computex this year put me in the hands of a Sharp 4K30 monitor for three days and with a variety of AMD and...
130
by Ian Cutress on 7/1/2013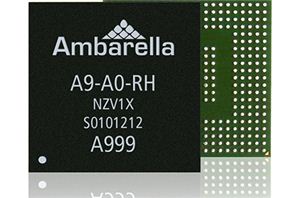 I've been playing around with and trying to review the GoPro Hero 3 Black since the holidays, a small sports-oriented portable camera which can record up to 4K15 video...
6
by Brian Klug on 1/13/2013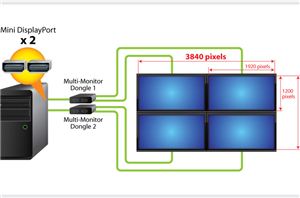 A Cheaper Way to 4K: Intel's Collage Driver If you heard my recent rant on Podcast 13, my main beef was with the state of monitors to the end user...
29
by Ian Cutress on 1/11/2013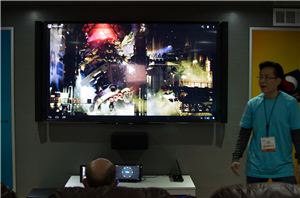 Qualcomm's already made waves here at CEs with their announcement of the new Snapdragon line-up, and to emphasize the point that Snapdragon 800 is more than just Krait 400...
3
by Jason Inofuentes on 1/9/2013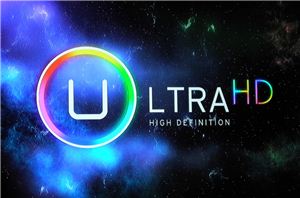 The unveiling of the BCM7445 is undoubtedly the most exciting news to come out of the Broadcom camp for CES 2013. It is the fourth generation STB (set-top-box) SoC...
14
by Ganesh T S on 1/8/2013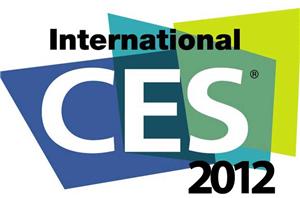 CES is all wrapped up and everyone is back home, and one of the questions I've been asked repeatedly by friends and family is, "What was the coolest thing...
84
by Jarred Walton on 1/17/2012