Qualcomm's chips have been finding their way into more and more handsets, as they remain alone with a Cortex-A15 class core in the fight. But the dual-core 28nm, 1.5 GHz MSM8960 isn't the only horse in their stables. So at Uplinq, Qualcomm's developer conference, this year, Raj Talluri took the stage to introduce us to their latest addition, the quad-core APQ8064. Raj Talluri joined Qualcomm just 3 years ago, and is responsible for the teams that develop the Snapdragon family of chipsets. Prior to joining Qualcomm, Raj was with Texas Instruments and was closely involved with the development of the OMAP 3 and OMAP 4 chipsets that were in some of the most popular handsets of the last two years. At Uplinq, Raj had...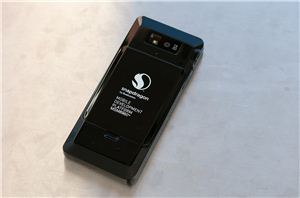 If you've been following our SoC and smartphone related coverage over the past couple of years, you'll probably remember how Qualcomm let us take home an MDP8660 from MWC...
86
by Brian Klug & Anand Lal Shimpi on 2/21/2012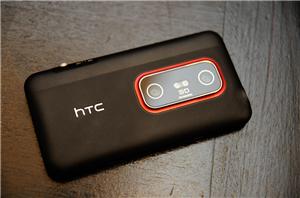 Yesterday evening I met up with HTC, who let me take a quick look at a number of upcoming unreleased phones, including the HTC Sensation 4G and HTC EVO...
55
by Brian Klug on 6/3/2011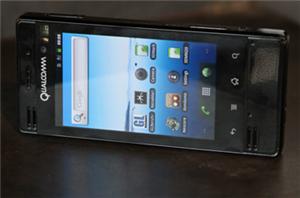 At both CES and MWC, Qualcomm teased us with their dual core Snapdragon SoC, the MSM8x60. First we saw it from afar, then they let us run tests on...
68
by Brian Klug on 3/30/2011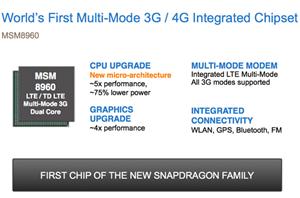 Earlier today Qualcomm briefed analysts on its Snapdragon SoC roadmap. The current Snapdragon is available in both 65nm and 45nm versions integrating a single Scorpion CPU core running at...
44
by Anand Lal Shimpi on 11/17/2010