We've written about Snapdragon 800 (MSM8974) before, for those unfamiliar, this is Qualcomm's new flagship SoC with four Krait 400 CPUs at up to 2.3 GHz, Adreno 330 graphics, and the latest modem IP block with Category 4 LTE. Qualcomm is finally ready to show off MSM8974 performance on final silicon and board support software, and invited us and a few other publications out to San Francisco for a day of benchmarking and poking around. We looked at MSM8974 on both the familiar MSM8974 MDP/T, a development tablet used both by Qualcomm and 3rd parties to develop drivers and platform support, and the MSM8974 MDP phone, both of which have been publicly announced for some time now. The tablet MDP is what you'd expect, an...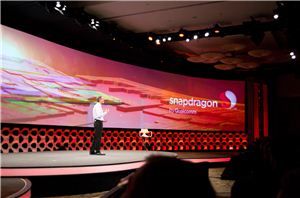 Qualcomm's chips have been finding their way into more and more handsets, as they remain alone with a Cortex-A15 class core in the fight. But the dual-core 28nm, 1.5...
33
by Jason Inofuentes on 7/16/2012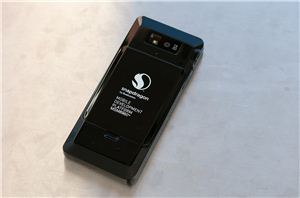 If you've been following our SoC and smartphone related coverage over the past couple of years, you'll probably remember how Qualcomm let us take home an MDP8660 from MWC...
86
by Brian Klug & Anand Lal Shimpi on 2/21/2012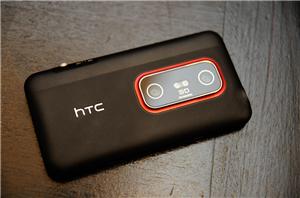 Yesterday evening I met up with HTC, who let me take a quick look at a number of upcoming unreleased phones, including the HTC Sensation 4G and HTC EVO...
55
by Brian Klug on 6/3/2011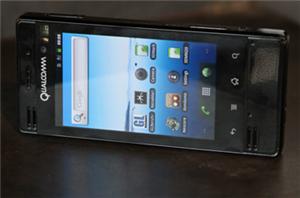 At both CES and MWC, Qualcomm teased us with their dual core Snapdragon SoC, the MSM8x60. First we saw it from afar, then they let us run tests on...
68
by Brian Klug on 3/30/2011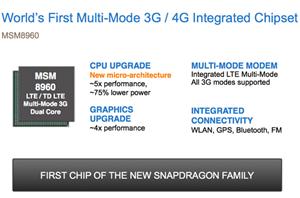 Earlier today Qualcomm briefed analysts on its Snapdragon SoC roadmap. The current Snapdragon is available in both 65nm and 45nm versions integrating a single Scorpion CPU core running at...
44
by Anand Lal Shimpi on 11/17/2010