Sometimes it's easier to take risks, if you aren't moving quite so many units. ARCHOS, long a player in media playback devices has spent a few years exploring Android tablets and we've put them through their paces. Their last offering was the remarkably thin 101 XS, with its impressive keyboard cover. The ARCHOS GamePad takes a rather different turn. One part tablet, one part portable game system, the GamePad brings hardware gaming controls and is available now for just 149.99 EURO, with a US release in Q1 '13. Arranged in landscape mode, the GamePad's 1024 x 600 screen resolution isn't going to light the world on fire, but paired with the ARM Mali-400 GPU it should provide excellent frame rates. We've seen a...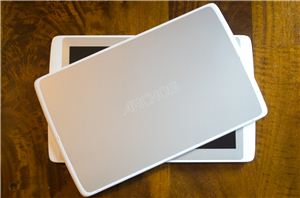 We looked at the Archos G9 Turbo devices just a few months ago, and came away . . . impressed. Lofty promises of being "the world's fastest tablets" haunted...
44
by Jason Inofuentes on 8/22/2012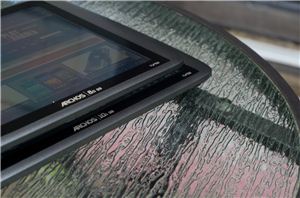 So, yes. They're back. Not long after our review of the Archos G9 tablets went live, we got wind from our commenters that Archos had released a new test...
5
by Jason Inofuentes on 6/8/2012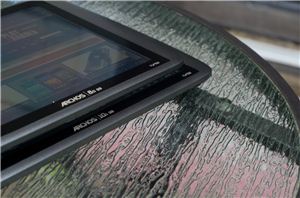 There's nothing quite like being fastest. Even to be atop the heap of competitors for a second can be a thrill and a great story. And so it was...
39
by Jason Inofuentes on 5/23/2012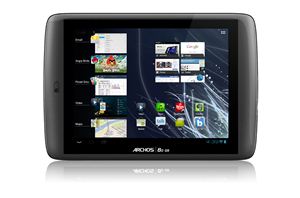 Quick update, to the Archos news we've had rolling lately. US buyers can now pick up the Archos G9 Turbo line of tablets at their promised 1.5 GHz; the...
6
by Jason Inofuentes on 3/19/2012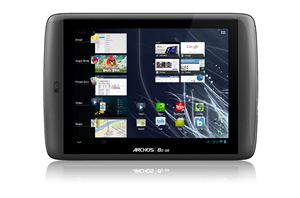 UK readers have one more thing to lord over their colonial cousins. Starting today, Archos has made available the long promised Archos 80 G9 Turbo in its full 1.5...
8
by Jason Inofuentes on 3/16/2012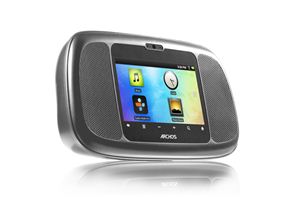 Over the last few years of smartphone ownership, one of the most satisfying and somewhat surprising uses has been listening to good old fashioned FM radio, streamed through the...
9
by Jason Inofuentes on 3/15/2012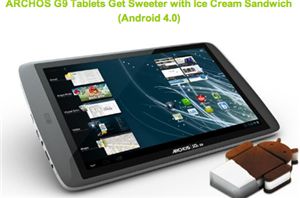 We saw a preview build at ICS and now it's here. Archos announced today a worldwide rollout of its Android 4.0 (Ice Cream Sandwich) update for the G9 line...
15
by Jason Inofuentes on 3/8/2012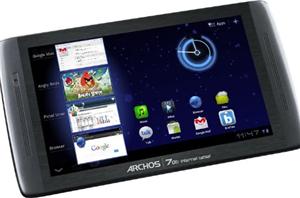 In our review of the Kindle Fire, we called it the best $199 tablet on the market, but Archos has given us a reason to reconsider that statement with...
12
by Vivek Gowri on 1/4/2012
When we posted about the launch of the Archos G9 Turbo, we mentioned that Archos was aiming for a Q1 2012 release date for the G9's Ice Cream Sandwich...
5
by Vivek Gowri on 12/12/2011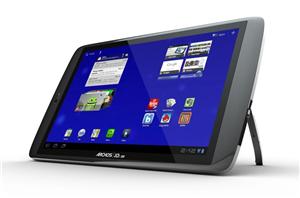 The saga of the Archos G9 tablets, once dubbed the world's fastest, has been a little drawn out. Archos originally intended to have 1.5 GHz variants out by this...
9
by Jason Inofuentes on 12/2/2011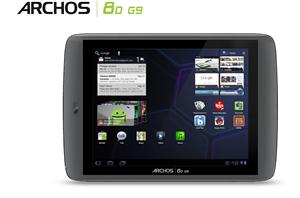 Ready to experience "the fastest tablets in the world?" Well you'll have to wait just a little longer. Archos announced that their new 80 G9 tablet would go on...
23
by Jason Inofuentes on 9/16/2011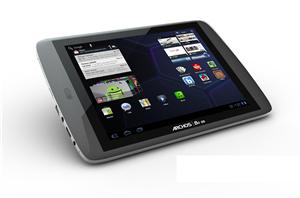 Archos is shedding its downmarket reputation while preserving its downmarket price with the release of the G9 series of tablets. Available in 8" and 10.1" form factors and starting...
43
by Jason Inofuentes on 7/18/2011