Aspire
Today Acer held a press conference in New York to announce a variety of new products. Given the timing, it's no surprise that Intel 4th Generation CPUs aren't specifically listed, though we expect additional updates in the coming months. What we have in the meantime are a few interesting takes on where computing and touchscreen interfaces are headed. We'll start with the Aspire R7, which is the most unusual of the new offerings. Equipped with a 1080p IPS touchscreen, Acer has decided to try a different approach to the touchscreen laptop. Now, instead of having the touchpad in front of the keyboard, it's located above the keyboard and the display hinge can shift forward to bring the touchscreen experience closer to the user. The screen...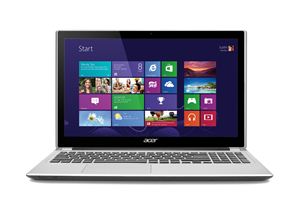 Continuing our coverage of Acer's Windows 8 offerings, we're nearing the end of the roadmap with the consumer laptop offerings. This time, Acer is announcing the updated versions of...
30
by Jarred Walton on 10/12/2012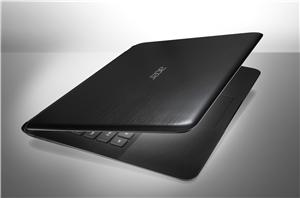 It technically doesn't start for another day, but CES is in full swing in Las Vegas. As part of the fun, Acer is bringing us the thinnest Ultrabook yet...
7
by Jason Inofuentes on 1/8/2012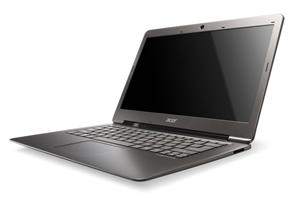 Acer has announced a Facebook campaign where users can get a free Acer Aspire S3 Ultrabook. In order to join the competition, users need to like the sweepstake page...
24
by Kristian Vättö on 11/3/2011
Acer is announcing an updated range of netbooks, including their first to use the dual-core Intel Atom N550 processor, the Acer Aspire One AOD255. The same model will also...
5
by Balraj Sandhu on 10/4/2010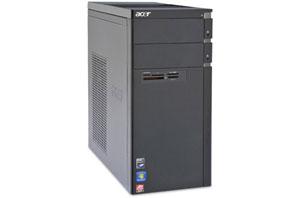 Reviewing the Dell Studio XPS 7100 recently seemed like a reasonable enough move: we felt it was competitive with rolling your own machine at that price, or at least...
57
by Dustin Sklavos on 8/5/2010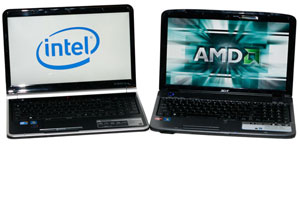 Our previous comparison between AMD and Intel laptops is now a year old, and plenty has changed since then. With a couple of the more recent releases on hand...
39
by Jarred Walton on 6/18/2010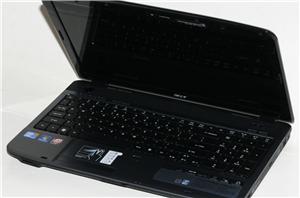 In recent years, Acer has been doing an admirable job of condensing respectable hardware into affordable machines. Each successive generation, Acer has usually had one or two solid notebooks...
30
by Dustin Sklavos on 4/2/2010