Corsair had plenty to show at their suite, but I'll be honest: the RGB LED backlit Cherry MX switch mechanical keyboard was by far the coolest looking thing I saw. Press release photos simply don't do the thing justice, as it looks spectacular in person. Ian already covered most of what Corsair announced, but I had the chance to go hands on with the products. The idea is pretty simple: build a mechanical keyboard with Cherry MX switches, but instead of single color LEDs, put an RGB LED array on each key. What's more, each key can be controlled individually, so you can literally program anything you want for the keyboard backlighting. The backlighting provides a full range of 16+ million colors on each key...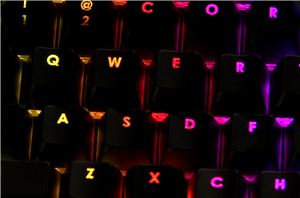 In a small CES preview, Corsair have emailed us about one of their internal design projects they will be showcasing this year at the Consumer Electronics Show in Las...
34
by Ian Cutress on 1/6/2014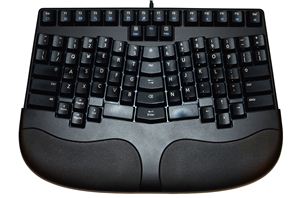 Earlier this year I reviewed both the TECK and ErgoDox keyboards, the latter coming via Massdrop. As I discussed in the ErgoDox review, Massdrop does a group buy of...
21
by Jarred Walton on 9/30/2013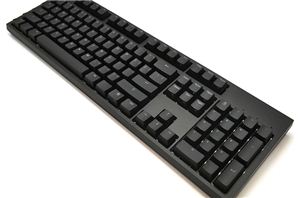 If you've been following my reviews this year, you've probably noticed my hunt for the perfect ergonomic keyboard. So far, I've been through four keyboards with mechanical switches, three...
29
by Jarred Walton on 8/28/2013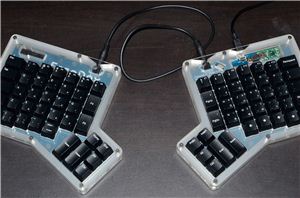 Since the start of the year, I've been on something of a quest – not the quest for the Holy Grail, but rather a quest for the best ergonomic...
46
by Jarred Walton on 8/27/2013
Round two of our ergonomic keyboard coverage brings us the Kinesis Advantage. Earlier this year, I reviewed the TECK—the Truly Ergonomic Computer Keyboard—one of the few keyboards on the...
64
by Jarred Walton on 7/2/2013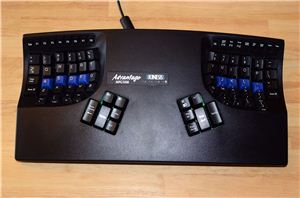 Earlier this month I posted my review of the TECK, an ergonomic keyboard with mechanical switches that's looking to attract users interesting in a high quality, highly ergonomic offering...
37
by Jarred Walton on 3/27/2013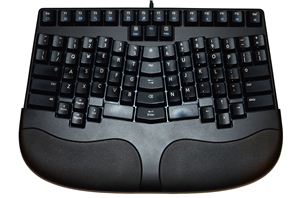 This January, I received an email from a company offering a new ergonomic keyboard, with the not-so-humble name of "Truly Ergonomic Computer Keyboard" (aka TECK), manufactured by a relatively...
123
by Jarred Walton on 3/7/2013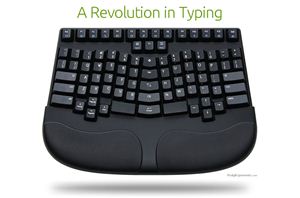 This is my very first encounter with the "world's first Truly Ergonomic Computer Keyboard", aka the TECK. I received the keyboard today after inquiring about a review sample—the reason...
42
by Jarred Walton on 1/19/2013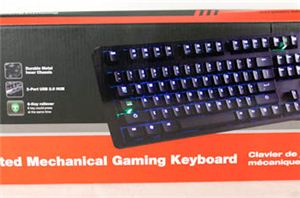 One of the beautiful things about Rosewill's line of mechanical keyboards is that they're about as close to pure as you could conceivably get. They're not fancy, not tarted...
39
by Dustin Sklavos on 11/25/2012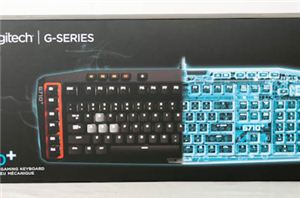 Given just how long Logitech has been a vendor of all manner of desktop peripherals, it may come as a surprise that they've taken this long to release a...
71
by Dustin Sklavos on 10/9/2012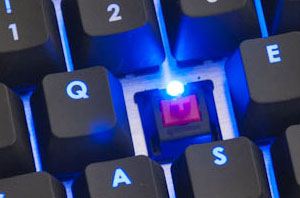 We recently re-entered the world of peripheral reviews, specifically mechanical keyboards with our brief rundown of Rosewill's RK-9000 mechanical keyboard (complete with Cherry MX Blue switches). Rosewill's design was...
124
by Dustin Sklavos on 2/18/2012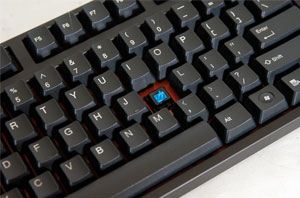 As enthusiasts and professionals we spend a lot of time checking out what's under the hood of the computers and devices we use, but thankfully more and more we're...
112
by Dustin Sklavos on 1/26/2012