With Intel's Bay Trail platform and Silvermont Atom cores in the news for tablets, we have spotted their use in mini-ITX platforms as far pack as Computex 2013 where model numbers of Celeron Silvermont systems were on display. While these platforms are aimed at embedded systems on the desktop side, there is a small inkling that SFF PCs and AIOs will benefit too. To this extent, ECS (Elitegroup Computer Systems) has revealed their initial mini-ITX Bay Trail-D lineup, codename 'BAT-I'. The difference in designation will be the CPU name in the product: the three products will offer a Pentium J2850 (quad core, 2.4 GHz), a Celeron J1850 (quad core, 2 GHz) and a Celeron J1750 (dual core, 2.4 GHz). All systems are...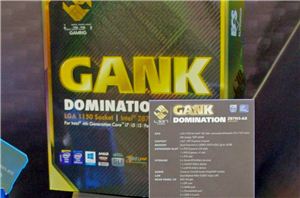 One of the more esoteric showcasing at Computex was from ECS. In recent chipset and processor launches more and more motherboard companies are jumping on the bandwagon for...
16
by Ian Cutress on 6/11/2013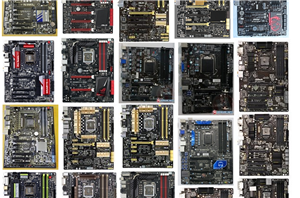 With time quickly approaching the launch of Haswell, leaks on both motherboards and CPU performance are coming out of the woodworks. Similar to our advance Ivy Bridge coverage...
71
by Ian Cutress on 5/22/2013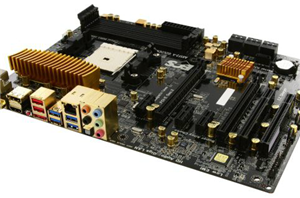 All the major motherboard manufacturers run different nomenclature when grouping their channel and high end products. ROG, Fatal1ty and Big Bang are to name a few, and each...
43
by Ian Cutress on 1/12/2013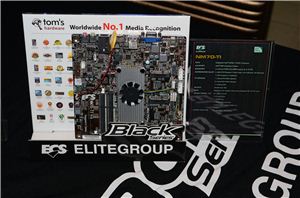 ECS invited us to stop by and we expected the usual assortment of motherboards and such. Much to our surprise, they only brought a few mITX boards at their...
4
by Jarred Walton on 1/12/2013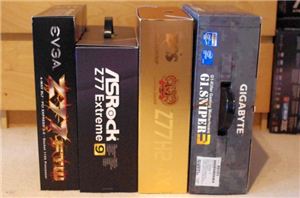 With only sixteen PCIe 3.0 lanes available on a Z77 motherboard paired with an Ivy Bridge CPU, when we get to three or four-way GPU solutions these GPUs are...
22
by Ian Cutress on 8/22/2012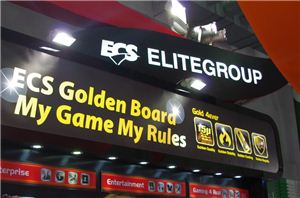 Along with interviewing ECS VP David Chien, AnandTech was invited to browse around the ECS booth. With ECS' main market being motherboards, the focus was ultimately on new...
3
by Ian Cutress on 6/11/2012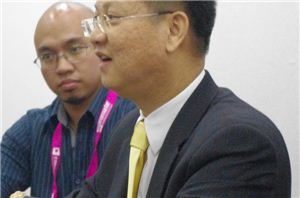 Last year at Computex, we had the opportunity to have a group interview with David Chien, VP of ECS' Channel Business Unit. This year, ECS have also wheeled...
4
by Ian Cutress on 6/6/2012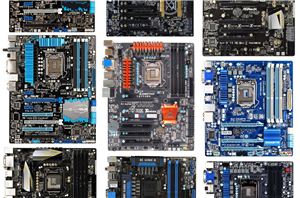 Well, today is a day that everyone was expecting, but perhaps not the most exciting day of the month. Today, Intel officially releases the spate of 7-series chipsets for...
145
by Ian Cutress on 4/8/2012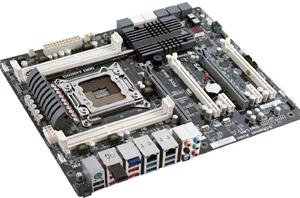 Over the past 12 months I have covered a number of ECS boards, from the Sandy Bridge and Fusion range, including one with a Hydra chip. Looking back...
36
by Ian Cutress on 1/13/2012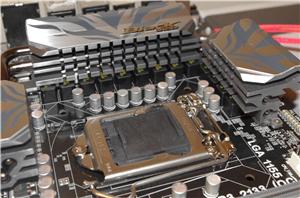 If you remember back to October 2008, there were distinct murmurings about Hydra - an encompassing hardware and software solution to bring multiple GPUs together to act as one...
22
by Ian Cutress on 7/21/2011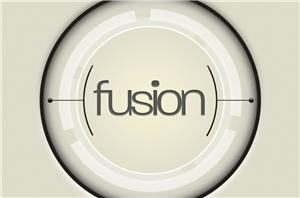 Despite what you could buy many years ago for more than a thousand dollars, you can now get the same performance in a motherboard/CPU combo for under $200. ...
67
by Ian Cutress on 7/14/2011
As part of our Computex coverage, I was invited to attend a specialized tour of the ECS HQ and have a chance to participate in a group Question and...
24
by Ian Cutress on 6/11/2011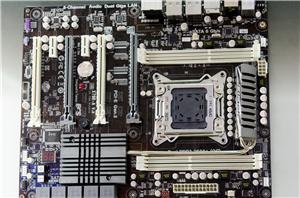 I've been running around the Computex show floor all morning and finally managed to build enough of a lead ahead of my meetings to sit down and write up...
19
by Anand Lal Shimpi on 5/30/2011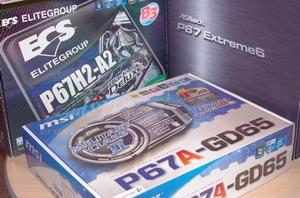 Our first look at $190 P67 boards started with ASUS and Gigabyte. Within hours of posting the review, I was commandeered by several other companies to look at their...
28
by Ian Cutress on 5/10/2011