Continuing with our Flash Memory Summit coverage, HGST announced their FlashMAX III enterprise SSD, which is the first fruit of HGST's Virident acquistion and continues Virident's FlashMAX brand. The FlashMAX III will come in half-height, half-length form factor and will be available in capacities of 1100GB, 1650GB and 2200GB. The controller is an FPGA-based 32-channel design with a PCIe 3.0 x8 interface, but there is no NVMe support since the FlashMAX III builds on the same architecture as the previous generation FlashMAX II. HGST FlashMAX III Specifications Capacity 1100GB 1650GB 2200GB Form Factor Half-Height, Half-Length (HH-HL) Interface PCIe 3.0 x8 Controller 32-channel FPGA based NAND Micron 20nm 64Gbit MLC Sequential Read 2.7GB/s 2.0GB/s 2.7GB/s Sequential Write 1.4GB/s 1.0GB/s 1.4GB/s 4KB Random Read 549K IOPS 409K IOPS 531K IOPS 4KB Random Write 53K IOPS 30K IOPS 59K IOPS 4KB 70/30 Random Read/Write 195K IOPS 145K IOPS 200K IOPS Write Latency < 30 µsec Max Power 25 watts Endurance 2 DWPD Warranty Five years The maximum throughput...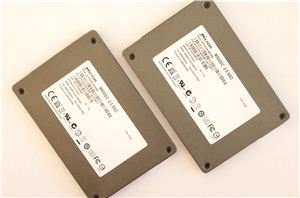 While the client SSD space has become rather uninteresting lately, the same cannot be said of the enterprise segment. The types of workloads in the enterprise world can require...
37
by Kristian Vättö on 4/22/2014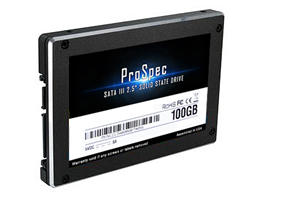 All aboard the press release train and up next is Mushkin, launching their new range of ProSpec Enterprise SSDs based on the SandForce SF-2582 controller. Available in capacities...
5
by Ian Cutress on 1/6/2014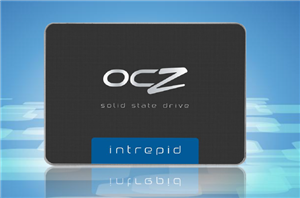 The last few weeks have been tough for OCZ. The company filed for bankruptcy and a week later OCZ announced that Toshiba will be acquiring their assets. While there...
23
by Kristian Vättö on 12/12/2013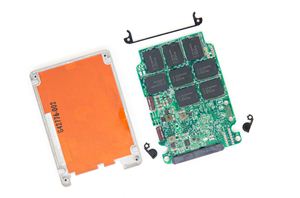 Over the past couple of decades, the server market has evolved from closed, proprietary, and most importantly extremely expensive mainframe and proprietary RISC servers into today's highly competitive x86...
60
by Johan De Gelas on 8/5/2013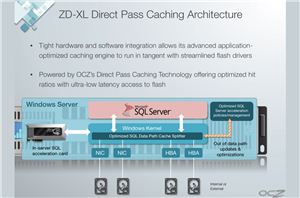 About a year and a half ago OCZ announced the acquisition of Sanrad, an enterprise storage solutions company with experience in flash caching. Today we see some of the...
26
by Anand Lal Shimpi on 7/23/2013