It hasn't been much of a secret in the SoC space that big.LITTLE on the original Exynos 5 Octa (5410) didn't end up working in the most optimal fashion. Instead of using core migration or the Heterogeneous Multi-Processing (HMP) big.LITTLE models, the 5410 instead used cluster migration which meant either all 4 ARM Cortex A15s or 4 ARM Cortex A7s were lit up. For those not familiar, there are three big.LITTLE models, core switching, in which any of the A7 and A15 cores can be swapped, cluster switching, in which either all A7s or all A15s can be swapped, or HMP, where the kernel is aware of all cores and can schedule threads to any of the cores all at once. This final model is...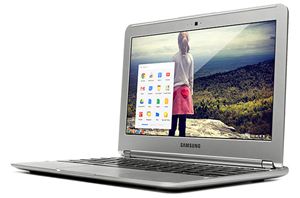 Google's been known to throw the spaghetti at the wall to see what sticks. And for every GMail and Android, there's a Wave and Buzz. At best, Google's Chromebook...
51
by Jason Inofuentes on 10/18/2012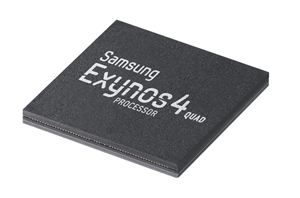 Just a week before its Samsung Mobile Unpacked 2012 event where it will announce "the next galaxy smartphone," Samsung has officially announced what SoC will be inside. The answer...
44
by Brian Klug on 4/25/2012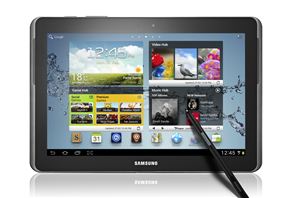 The Galaxy Note, in 5.3" guise, has just hit the States after decent sales in Europe and Asia; and now we have a new member of the Note line...
10
by Jason Inofuentes on 2/27/2012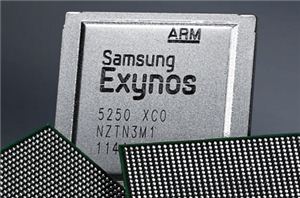 Back in November, Samsung announced its next generation Exynos 5250 SoC based on ARM's Cortex-A15 architecture. Samsung confirmed today during its earnings call that the Exynos 5250 has begun...
32
by Saumitra Bhagwat on 1/27/2012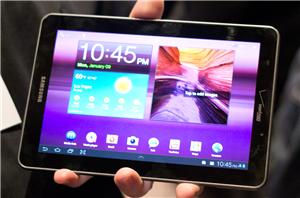 I had a minute to chat with Philip Berne of Samsung and get my some time with the Galaxy Tab 7.7 LTE and AT&T's recently announced LTE variant of...
4
by Jason Inofuentes on 1/10/2012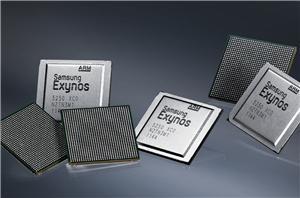 All our favorite mobile System-on-Chip manufacturers have been hard at work on their Cortex-A15 designs, and Samsung is no different. Today, in Korea, Samsung announced their first Cortex-A15 SoC...
25
by Jason Inofuentes on 11/30/2011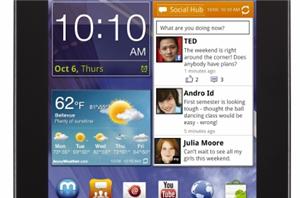 With the WiFi SKU just a week from release, we knew we'd see a cellular radio sporting SKU crop up sooner or later. And so, T-Mobile and Samsung announced...
5
by Jason Inofuentes on 11/8/2011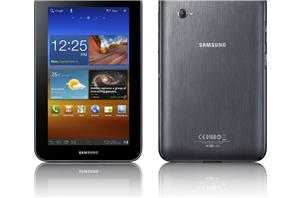 In August, at the TouchWiz UX event, we asked a Samsung representative when we would see Exynos in a tablet, he promised it would be within the year. They've...
23
by Jason Inofuentes on 11/2/2011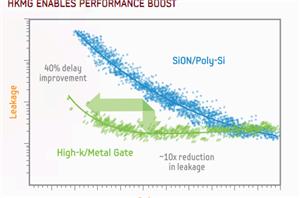 In our Galaxy S 2 review we highlighted an extremely unique aspect of Samsung's latest: its Exynos 4210 SoC. The 4210 features two ARM Cortex A9 cores running at...
14
by Anand Lal Shimpi on 9/29/2011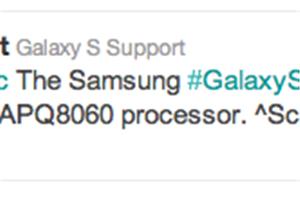 After the Samsung Galaxy S 2 launch announcement, I made an educated prediction that the T-Mobile variant would come with a Qualcomm SoC and not Samsung's own Exynos. The...
13
by Brian Klug on 9/13/2011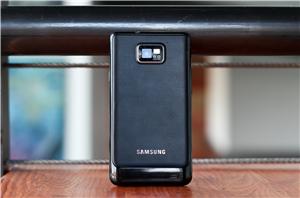 The road to our Galaxy S2 review has been a long one. The first time we saw the device was at Mobile World Congress, where it was initially announced...
133
by Brian Klug & Anand Lal Shimpi on 9/11/2011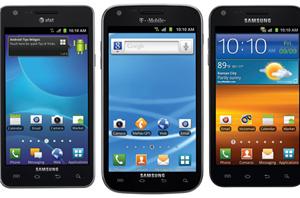 Right on schedule, Samsung Mobile announced variants of the already-popular Samsung Galaxy S II destined for T-Mobile, Sprint, and AT&T. As rumored, there was no word of a Verizon-bound...
21
by Brian Klug on 8/30/2011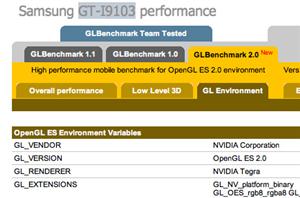 On Day 0 of this year's Mobile World Congress Samsung and NVIDIA announced that the new Galaxy Tab 10.1 will come to market with NVIDIA's Tegra 2 (T20) SoC...
29
by Anand Lal Shimpi on 2/16/2011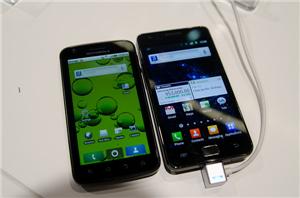 There's a lot of speculation about the SoC used in Samsung's Galaxy S II, thankfully through process of elimination and some snooping around we've been able to figure it...
63
by Anand Lal Shimpi & Brian Klug on 2/14/2011