ARM was being unusually coy when talking about the GPU IP used in Samsung's recently announced Exynos 5 Octa. We eventually found out why: unlike the Exynos 5 Dual and Exynos 4 silicon, ARM's Mali GPU isn't included in the Exynos 5 Octa's floorplan. Through a bit of digging we concluded that Samsung settled on a PowerVR SGX 544MP3 GPU. We couldn't disclose how we came to this conclusion publicly, but thankfully today Imagination Technologies confirmed the use of their IP in the Exynos 5 Octa 5410. All Imagination confirmed was the use of PowerVR SGX 544 IP in Exynos 5 Octa, however we still believe that Samsung used three cores running at up to 533MHz. Thankfully we should be able to confirm a lot...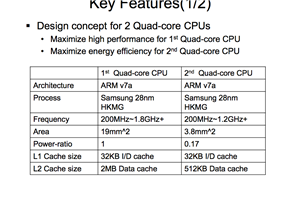 At CES this year Samsung introduced the oddly named Exynos 5 Octa SoC, one of the first Cortex A15 SoCs to implement ARM's big.LITTLE architecture. Widely expected to be...
52
by Anand Lal Shimpi on 2/20/2013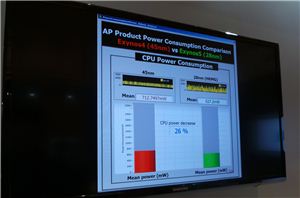 At CES, Samsung announced its Exynos 5 Octa SoC featuring four ARM Cortex A7s and four ARM Cortex A15s. Unusually absent from the announcement was any mention of the...
42
by Anand Lal Shimpi & Brian Klug on 1/13/2013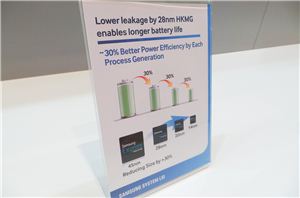 Earlier this morning Samsung announced a new eight core SoC and the spiritual successor to the Exynos 5250 "Exynos 5 Dual" called the Exynos 5 Octa (Exynos 5410?). This...
17
by Brian Klug on 1/9/2013