FPGA
The typical view of a cluster or supercomputer that uses a GPU, an FPGA or a Xeon Phi type device is that each node in the system requires one host or CPU to communicate through the PCIe root complex to 1-4 coprocessors. In some circumstances, the CPU/host model adds complexity, when all you really need is more coprocessors. This is where host-independent compute comes in. The CPU handles the networking transfer and when combined with the south bridge, manages the IO and other features. Some orientations allow the coprocessors to talk directly with each other, and the CPU part allows large datasets to be held in local host DRAM. However for some compute workloads, all you need is more coprocessor cards. Storage and memory might...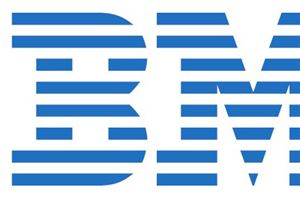 Kicking off this week is the annual International Conference for High Performance Computing, Networking, Storage, and Analysis, better known as SC. Along with the International Supercomputing Conference (ISC), SC...
4
by Ryan Smith on 11/16/2015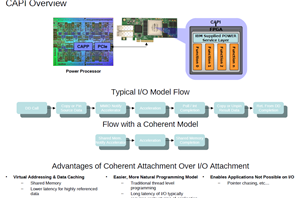 Today IBM has announced "SuperVessel", an OpenStack based cloud service that enables students and developers to develop applications on a POWER 8 based infrastructure. What makes this cloud service...
4
by Johan De Gelas on 6/10/2015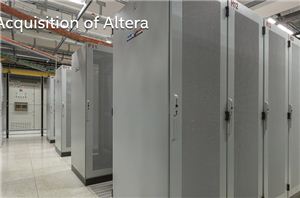 Today Intel has announced that they are buying Altera in an all-cash deal of $16.7 billion. The deal, having been rumored for a while now, will see Intel pick...
20
by Ryan Smith on 6/1/2015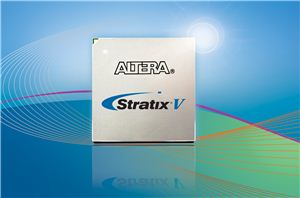 There has been some activity in the FPGA realm lately. First, Microsoft has published a paper at ISCA (a very well-known peer-reviewed computer architecture conference) about using FPGAs...
23
by Rahul Garg on 6/21/2014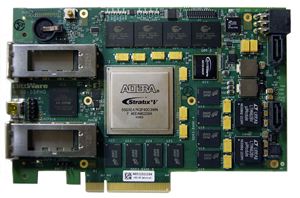 FPGAs offer the promise of reconfigurable computing: Reconfiguring the hardware to match your application needs. This reconfigurable approach is often more efficient than general purpose processors such as CPUs...
56
by Rahul Garg on 10/9/2013