Our trip to Lian Li at Computex this year sported several models of their new range of desk-based chassis, but on the side lines next to those we caught a glimpse of several cases that were almost ready to go to mass market. One of them was the PC-V2130, which Lian Li is formally announcing the release of today. At a volume of 94.8 liters, the full tower size will support motherboards up to HPTX, E-ATX and XL-ATX as well as ATX/mATX/mITX. The chassis has wheels in each of the corners for mobility, and each wheel is lockable. Total dimensions measure 237mm x 640mm x 625mm within the 9.8 kg aluminium chassis. Up to eleven 3.5"/2.5" drives are supported, along with another four...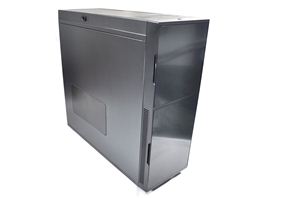 We've reviewed a few of Nanoxia's cases already, and they've done well overall. Today we're looking at their latest and grandest creation, the Deep Silence 6. As the name...
26
by E. Fylladitakis on 2/13/2014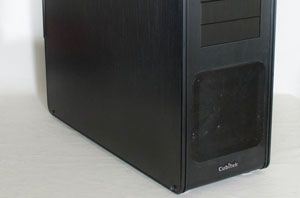 Aluminum has been experiencing a bit of a renaissance in the notebook industry, spearheaded largely by Apple and now Intel's ultrabook initiative, but as a construction material for desktop...
20
by Dustin Sklavos on 5/11/2012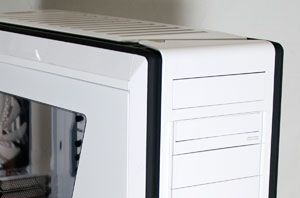 NZXT recently released the Switch 810, a new high-end full tower model they proudly had on display at CES at the same time they were seeding samples to reviewers...
29
by Dustin Sklavos on 2/1/2012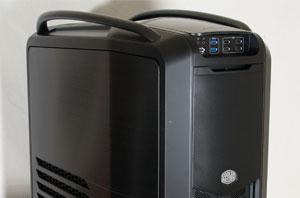 The Cooler Master Cosmos is more or less legendary among top-of-the-line enclosures. It's not hard to see why, either: it's big, it has loads of expansion, and it looks...
53
by Dustin Sklavos on 1/23/2012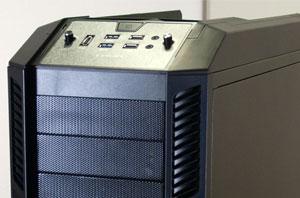 Most enthusiasts are familiar with Rosewill as a brand of inexpensive parts of decent quality. They've had enclosures on the market for ages, but those cases are almost always...
34
by Dustin Sklavos on 8/24/2011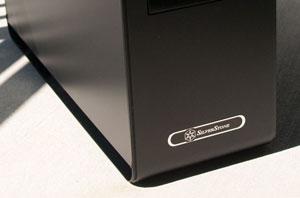 Ever since we reviewed the SilverStone Raven RV03, a lot of you have chimed in about their Fortress FT02 enclosure, with more than one even proclaiming it the best...
58
by Dustin Sklavos on 8/15/2011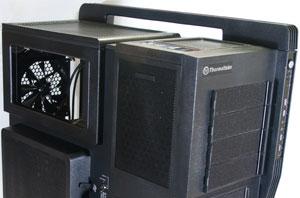 This promised to be a good month for big stonking enthusiast-class cases, and we're delivering on the second half of our one-two punch with Thermaltake's monstrous Level 10 GT...
46
by Dustin Sklavos on 7/26/2011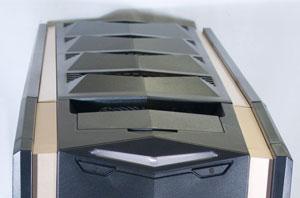 At this point, SilverStone's signature in the enclosure world is the 90-degree rotation of the motherboard. This unique engineering decision makes cases like the FT03 possible, but for a...
26
by Dustin Sklavos on 7/20/2011