Next in our line of memory reviews is a kit I have actually had at my work desk for a while. In the land of overclockers, synthetics are everything – if it can get a higher number on a screen, and that number can be pushed, then it is worth it. Thus in comes G.Skill with their high end TridentX range, pushing the boat from DDR3-2400 C10 (both 4GB and 8GB modules) all the way up to DDR3-2800 C11 (4GB modules only). The kit we are testing today falls right in the middle of all of this, being a 2x4 GB kit of DDR3-2666 11-13-13. This is an 8 GB kit that retails at $170, and for that money we could...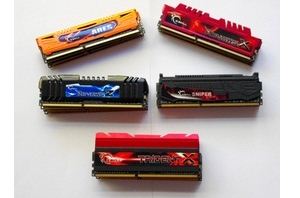 Memory reviews are, in my opinion, actually quite hard to do. There are plenty of memory kits available that are nice and cheap, and the easy way to...
109
by Ian Cutress on 10/18/2012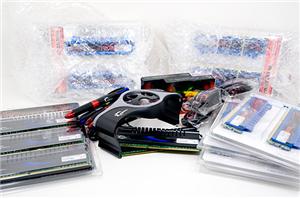 Before the new site launched I demoed a new feature I'd been toying with called This Just In. The idea is to give you guys a quick glance at...
37
by Anand Lal Shimpi on 4/10/2010