Continuing with our Flash Memory Summit coverage, HGST announced their FlashMAX III enterprise SSD, which is the first fruit of HGST's Virident acquistion and continues Virident's FlashMAX brand. The FlashMAX III will come in half-height, half-length form factor and will be available in capacities of 1100GB, 1650GB and 2200GB. The controller is an FPGA-based 32-channel design with a PCIe 3.0 x8 interface, but there is no NVMe support since the FlashMAX III builds on the same architecture as the previous generation FlashMAX II. HGST FlashMAX III Specifications Capacity 1100GB 1650GB 2200GB Form Factor Half-Height, Half-Length (HH-HL) Interface PCIe 3.0 x8 Controller 32-channel FPGA based NAND Micron 20nm 64Gbit MLC Sequential Read 2.7GB/s 2.0GB/s 2.7GB/s Sequential Write 1.4GB/s 1.0GB/s 1.4GB/s 4KB Random Read 549K IOPS 409K IOPS 531K IOPS 4KB Random Write 53K IOPS 30K IOPS 59K IOPS 4KB 70/30 Random Read/Write 195K IOPS 145K IOPS 200K IOPS Write Latency < 30 µsec Max Power 25 watts Endurance 2 DWPD Warranty Five years The maximum throughput...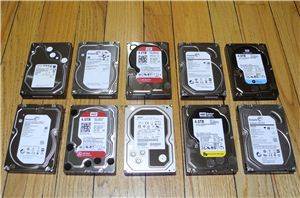 A couple of weeks back, Western Digital updated their NAS-specific drive lineup with 5 and 6 TB Red drives. In addition, 7200 RPM Red Pro models with 2 -...
60
by Ganesh T S on 8/8/2014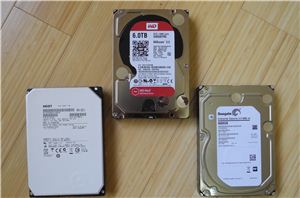 Western Digital launched the first NAS-specific 6 TB drive today. In expanding their Red portfolio, they have brought 6 TB drives suitable for 24x7 operation into the hands of...
79
by Ganesh T S on 7/21/2014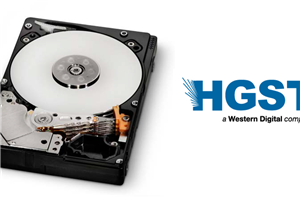 HGST (a Western Digital company) today launched the Ultrastar C10K1800, a 10000 RPM hard drive in the 2.5" form factor targeting enterprise / data center applications. Earlier versions of...
20
by Ganesh T S on 7/9/2014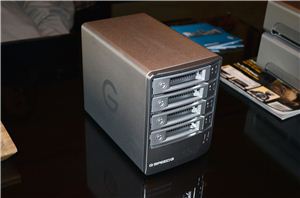 We met with HGST at their hotel suite and were interested to hear their plans now that they've been acquired by WD. Western Digital bought HGST (who had previously...
0
by Jarred Walton on 1/9/2013