Back in February, Intel released its first SandForce based SSD: the Intel SSD 520. Since then Intel's SSD lineup has evolved. A couple of months after the 520's release, Intel released a more mainstream focused SSD 330. Architecturally the SSD 520 and 330 were the same as both used SandForce's SF-2281 controller and IMFT's MLC NAND. The only real differences were limited to NAND quality and firmware; the 520 used higher binned NAND with more P/E cycles and its firmware was also more finely tuned to provide better performance. While SandForce has yet to release its 3rd generation SSD controller, there's still room to upgrade one major component of these drives: the NAND itself. IMFT (Intel's and Micron's NAND joint-venture) has been fairly open about...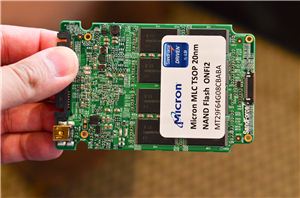 SandForce's controllers have fairly broad compatibility with NAND available on the market today. It shouldn't be a surprise that the first demo we saw of Toshiba's 19nm and Intel/Micron's...
20
by Anand Lal Shimpi on 6/8/2012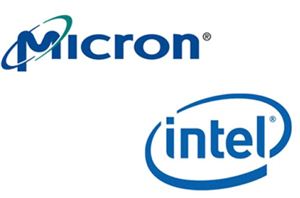 Intel and Micron today announced that they have done some modifications to their agreements on their IMFT joint venture. In short, Intel is selling its stake in two fabs...
6
by Kristian Vättö on 2/28/2012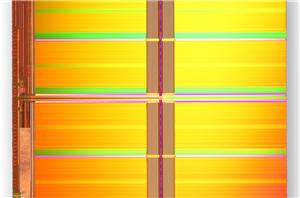 Earlier this year, Intel and Micron's joint NAND manufacturing venture (IMFT) announced it had produced 64Gb (8GB) MLC NAND on a 20nm process. Most IMFT NAND that's used in...
36
by Anand Lal Shimpi on 12/6/2011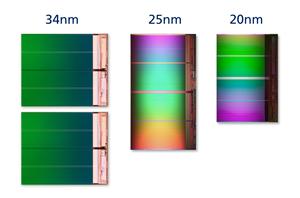 We just started testing SSDs based on IMFT 25nm NAND Flash and look at what Intel/Micron just announced? The first 8GB MLC NAND device built on a 20nm process...
42
by Anand Lal Shimpi on 4/14/2011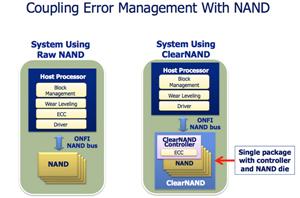 NAND endurance is on its way down with each subsequent process generation. At the same time unrecoverable bit error rates are on their way up. Companies like SandForce have...
24
by Anand Lal Shimpi on 12/2/2010