The Humble Indie Bundle team today launched the pay-what-you-want Humble Indie Bundle 4 just in time for the holidays - the bundle included WIndows, OS X, and Linux versions of Jamestown, Bit.Trip Runner, Super Meat Boy, Shank, and NightSky HD, while people who contribute more than the average payment (currently sitting right above $5) also get Gratuitous Space Battles and Cave Story+. Buyers can split their payment as they wish between the game developers, the Humble team, and the American Red Cross and Child's Play charities. Since the first Humble Indie Bundle was posted last May, pay-what-you-want bundle of indie games have become exceedingly common - counting special bundles featuring specific games or developers, there have been seven Humble Bundles since the first one, and...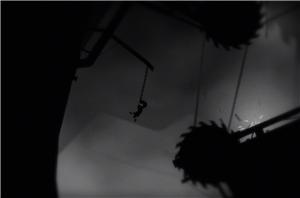 LIMBO, the haunting indie platformer that netted a slew of awards for its minimalist design, has sold over a million copies, announced the developer Playdead. The success has allowed...
10
by Craig Getting on 11/11/2011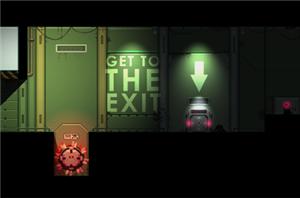 Curve Studios, the indie developer behind Fluidity and the newly-on-PC action-platformer Explodemon, have just released their retro stealth game Stealth Bastard for free. Described as a mashup between Metal Gear...
20
by Craig Getting on 11/5/2011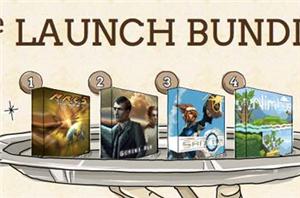 Pay-what-you-can indie game bundles are all the rage these days. By joining together, indie game developers can help to raise the profile of their titles and encourage customers to...
3
by Craig Getting on 10/27/2011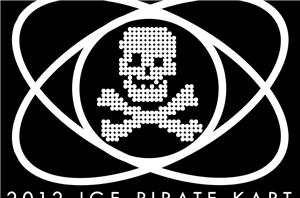 Submissions are in for the 2012 Independent Games Festival, and one entry in particular already stands out: the 2012 IGF Pirate Kart. For the Pirate Kart, over 100 developers...
1
by Craig Getting on 10/19/2011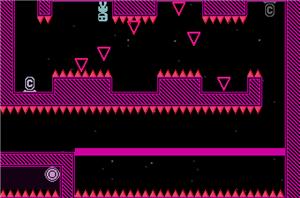 Terry Cavanagh's gravity-bending platformer VVVVVV will be coming to Nintendo's 3D handheld, thanks to a recent publishing deal with Nicalis. VVVVVV was released last September and quickly garnered attention...
9
by Craig Getting on 10/7/2011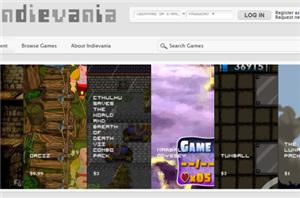 The team from Alientrap, the independent game developer responsible for Capsized and Nexuiz, decided that indies needed a better way to sell their games. So they created Indievania, a...
2
by Craig Getting on 9/30/2011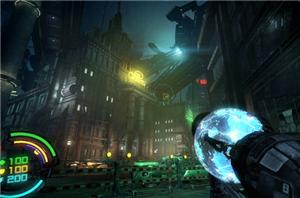 The PC-exclusive shooter Hard Reset is uncompromising in its old-school ways. There is no cover. Enemies bum rush you in disorganized hordes. Glowing green health packs and red and...
7
by Craig Getting on 9/20/2011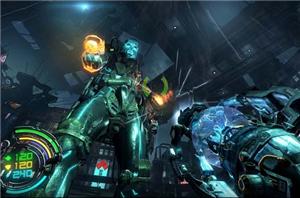 Dust off your old-school shooter skills: a demo for the indie cyberpunk FPS Hard Reset is now on Steam. Hard Reset comes from Flying Wild Hog, a Polish developer made...
7
by Craig Getting on 9/9/2011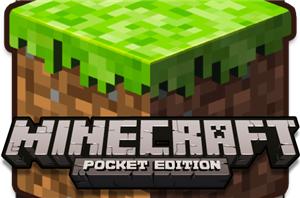 The first exclusive for the Sony Ericsson Xperia Play has arrived. Indie gaming sensation Minecraft, from Mojang, hit the Android Market today in the form of Minecraft: Pocket Edition...
6
by Craig Getting on 8/16/2011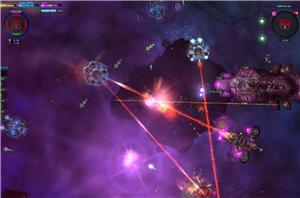 Top-down shooting, upgradeable fleets, a galaxy-wide zombie infestation: MinMax Games' Space Pirates and Zombies (officially abbreviated S.P.A.Z.) has it all for just $15. Released yesterday on Steam, S.P.A.Z. is...
0
by Craig Getting on 8/16/2011