Iris Pro
Intel's integrated graphics processors (iGPUs) are the most widespread PC-class graphics adapters on the planet. Enthusiasts of high-performance personal computers do not use Intel's iGPUs, but the world's largest developer of microprocessors says that for mainstream and casual gamers its graphics solutions offer performance, which is comparable to that of inexpensive discrete video cards. "For the mainstream and casual gamer, we have improved our Iris and Iris Pro graphics tremendously," said Gregory Bryant, vice president and general manager of the desktop client platforms at Intel, at the J.P. Morgan Tech Forum at the 2016 International CES. "We have improved our graphics performance [by 30 times] from where it was five years ago. We believe that the performance of Intel's integrated graphics today, what we offer...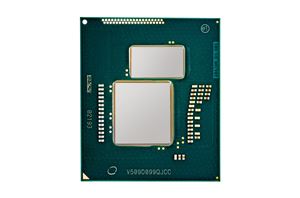 To hop right into the heart of matters, IT World published an article earlier this afternoon stating that Intel was discontinuing their two desktop Broadwell socketed SKUs, the Core...
43
by Ryan Smith on 9/17/2015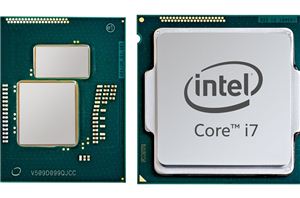 On almost all PC technology forums, it is hard to escape users talking about what Intel's next processor lineup will be. Due to problems in Intel's 14nm node, Broadwell...
193
by Ian Cutress on 6/2/2015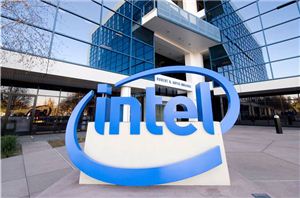 The next twelve months are set to be exciting times for the desktop space for Intel. While the current fifth generation mobile processors are coming to market, and the...
78
by Ian Cutress on 3/5/2015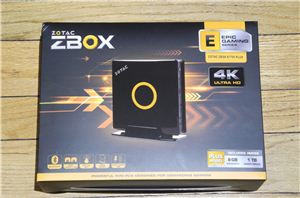 Intel's Crystal Well parts (-R series) with integrated eDRAM have arguably been the most interesting products in the Haswell line-up. In the early stages, only Apple had access to...
34
by Ganesh T S on 8/25/2014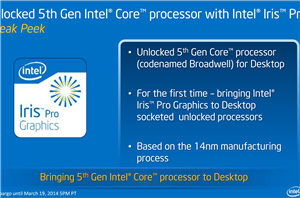 In a somewhat uncharacteristic turn from Intel, we were hooked up and loaded in to a press conference call this week regarding the announcement of some exciting new products...
64
by Ian Cutress on 3/19/2014