It's late, but our review of Dell's updated XPS 15 (9530, late 2013 edition) is finally ready. There were reasons for the delays, which we'll get into in the review, but this has been a highly anticipated product and it marks Dell's latest attempt at building the "ultimate" laptop. Read on as we dig deeper and find out if there are any blemishes hiding beneath the surface of this laptop beauty.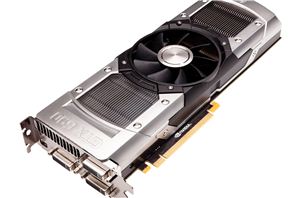 In an unusual move, NVIDIA took the opportunity earlier this week to announce a new 600 series video card before they would be shipping it. Based on a pair...
199
by Ryan Smith on 5/3/2012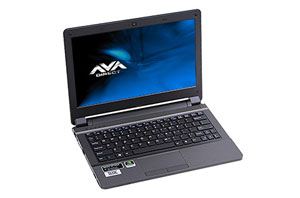 We provided a full overview of Eurocom's Monster 1.0 last week. For the interested, the same Clevo W110ER chassis used in the Monster 1.0 is available with a variety...
22
by Jarred Walton on 5/2/2012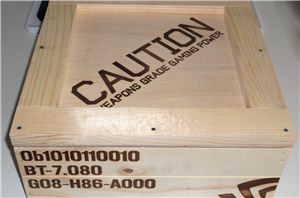 If there was any doubt after Saturday night as to what NVIDIA's prybar was for, this should put it to rest. FedEx just dropped off the prybar's companion, the...
68
by Ryan Smith on 4/30/2012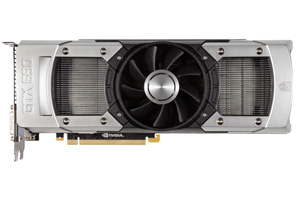 As we mentioned back on Monday, NVIDIA was going to be making some kind of GeForce announcement this evening at the NVIDA Gaming Festival 2012 in Shanghai, China. NVIDIA's...
109
by Ryan Smith on 4/28/2012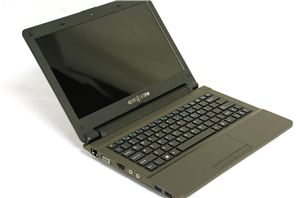 Eurocom is a company that we've seen a few times over the years. Mostly, their focus is on the high-end mobile workstation market, though they also sell plenty of...
32
by Jarred Walton on 4/27/2012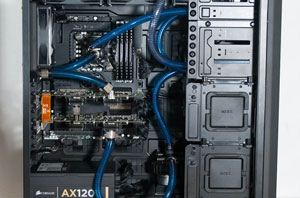 It was only a month-and-a-half ago that we were able to test the iBUYPOWER Erebus GT, a boutique desktop with a custom water-cooling loop at a very compelling price...
64
by Dustin Sklavos on 4/27/2012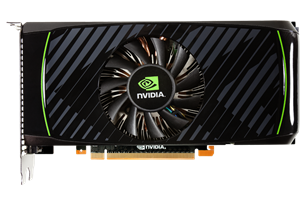 While NVIDIA doesn't publically announce most of their OEM desktop graphics cards, they do update their website with the specifications of these cards, which is how we usually find...
29
by Ryan Smith on 4/25/2012
If the numbers are true, then most of you have already read our Kepler review, and you know that the card has made quite a splash - it's the...
29
by Andrew Cunningham on 3/24/2012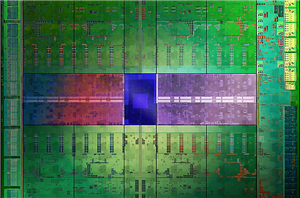 The road to any new microprocessor design is by no means simple. Planning for a major GPU like NVIDIA's Kepler starts four years prior to the chip's debut. In...
31
by Anand Lal Shimpi on 3/22/2012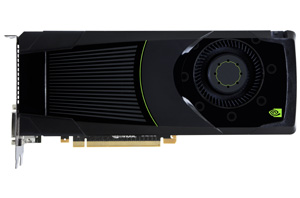 "How do you follow up on Fermi?" That's the question we had going into NVIDIA's press briefing for the GeForce GTX 680 and the Kepler architecture earlier this month...
405
by Ryan Smith on 3/22/2012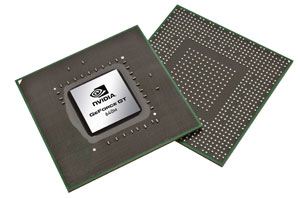 While the desktop-bound GeForce GTX 680 is undoubtedly the most exciting release from NVIDIA today and the true flagbearer for their new Kepler microarchitecture, NVIDIA actually has a whole...
25
by Dustin Sklavos & Jarred Walton on 3/22/2012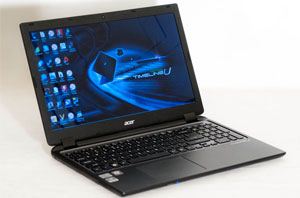 Some of our editors recently had the opportunity to take part in NVIDIA's Editor's Day in California's "sunny" San Francisco to be briefed on new products. While we can't...
76
by Dustin Sklavos on 3/13/2012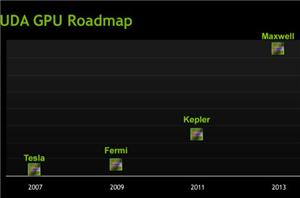 Although we're barely into August, both AMD and NVIDIA are already making their first moves for their next generation products due at the end of this year and into...
13
by Ryan Smith on 8/3/2011